Female Fancy Guppy
Details
https://www.petsmart.com/fish/live-fish/goldfish-betta-and-more/female-fancy-guppy-4031789.html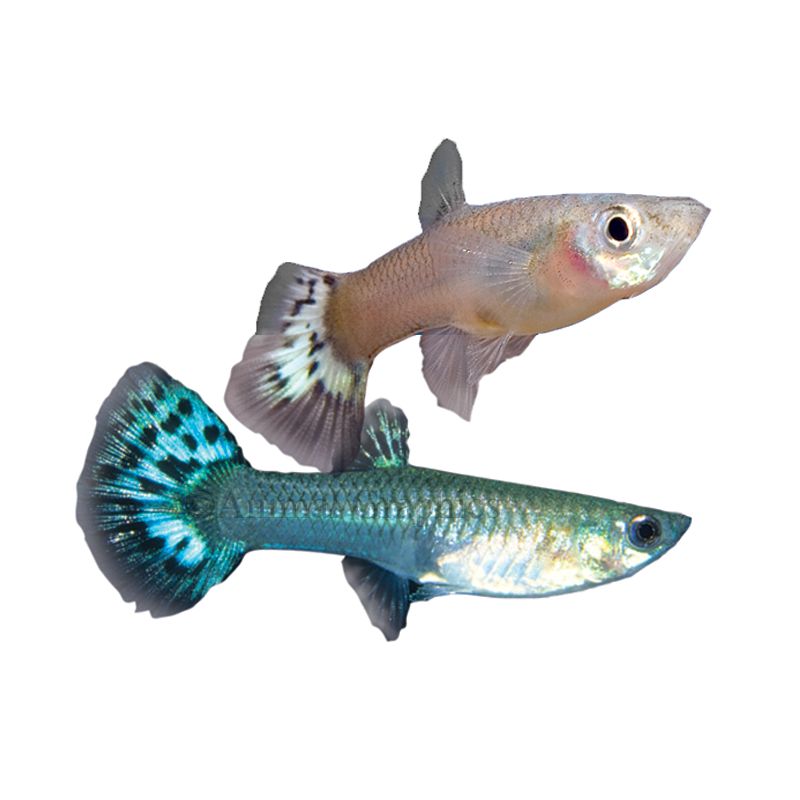 Variations
Please select a variation value to continue
This item is not available for in-store pickup. Check store availability.
Do you have any Endler guppies?
Call your local store for details
Date published: 2018-09-19
About how long do these fish last? Also, if I place another breed of fish of the opposite gender, can they still have babies?
These fish last for 2-4 year's and will only breed with other guppies.
Date published: 2018-09-05
are they carnivores? and do they lay babies?
Omnivores. They will and need to eat both plant based and meat based foods. Most staple foods have both whether flakes or pellets.
Date published: 2018-08-29
It says they need salt, do they really?
Guppies and Mollies BOTH require a little salt in the water. Only use aquarium salt, NOT table salt like some people will try to tell you. You can use less than the recommended amount however, try 2-3 teaspoons for 10gallons. If their fins get ratty however, do more frequent water changes and double the salt.
Date published: 2018-09-05
can you put them with goldfish
NO. Guppies need warm water, about 72-80 degrees F, and Goldfish need cold water. (60-68 maybe, do not remember exactly.
Date published: 2018-09-05
Can I put 3 in my 10 gallon? Got 5 little neon tetras in there already
Yeah but it is recommended to put 1 male with 2 females because they are livebearers. If you only put 1 male and 1 female, the female will be constantly harassed
Date published: 2018-09-05
Can this fish be with other types of fish 
Yeah but not really big ones because they can eat guppies if it fits in its mouth
Date published: 2018-09-05
are they aways pregent? and how do u clean a cage with babies in it
They arent always pregnant only if they mate. And you can buy breeders to keep the babies in until they are big enough to be in with the other fish. Just scoop them out and put them in a bowl if their tank needs cleaned. And I just feed my babies flake food crushed super tiny
Date published: 2018-09-05