Black Mystery Snail
Details
https://www.petsmart.com/fish/live-fish/goldfish-betta-and-more/black-mystery-snail-4032557.html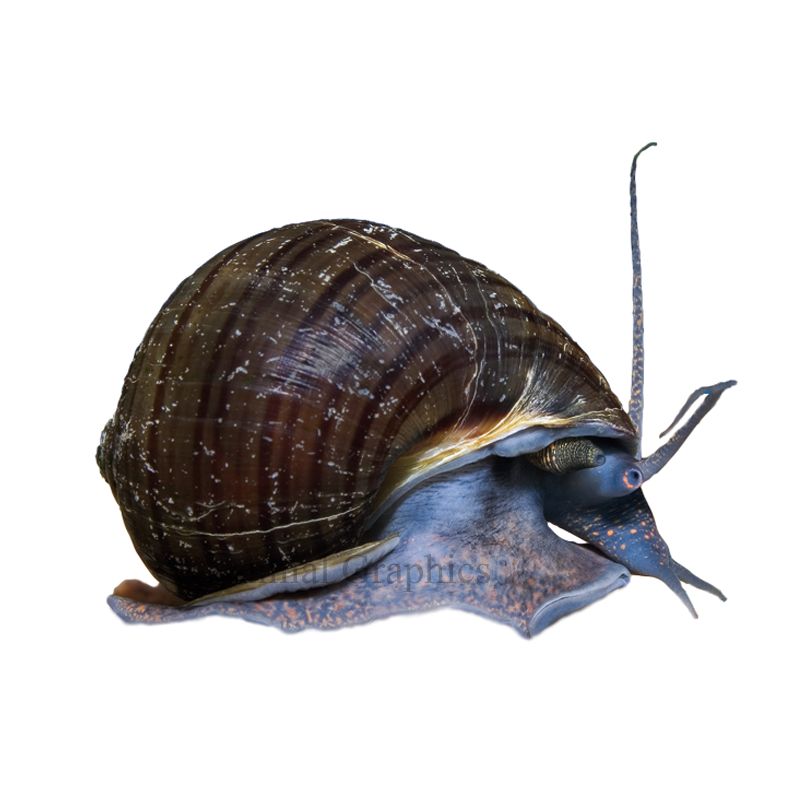 Variations
Please select a variation value to continue
Available only at select locations
not available for online purchase. please check availability at other stores.
product highlights
Diet: Algae Wafers, Fresh Vegetables
Maximum size: 2"
Water temperature: 72-82&deg F
Swimming level: Bottom
Experience level: Beginner
Tank Setup: 1+ gallons
Note: Pet availability is seasonal. State and local regulations may vary. Pricing may vary by store location. PetSmart stores cannot match the price above for this pet. Ask a store associate for details.
Many fish keepers love mystery snails for their amazing variety of different colored shells and their strange, yet interesting antics. They are fascinating to watch as they come up for air and, best of all, they earn their keep by clearing up any rotting vegetation from your aquarium plants as well as algae from the glass.
Crawlers
Snails will adhere to the aquarium glass and crawl up the sides of the tank.
Multiplying snails
Snails readily reproduce in an aquarium environment.
Décor
Live aquatic plants arebeneficial for snails, which will graze on their leaves.
Compatibility
Snails can be kept in most tanks, but some gouramis, skunk loaches and other large fish may eat smaller snails.
Staple diet
Although snails will move along the surfaces of the aquarium scraping green algae with their mouths, they will also accept all kinds of commercial flake and pellet foods.
Frequent feedings
For optimum health, feed your aquatic invertebrates as much food as they will consume in 1-3 minutes, twice a day.
Vet Assured™ Promise
All pets purchased at PetSmart are raised under our exclusive Vet Assured program and come with a 14-day satisfaction guarantee. Vet Assured is a program designed by PetSmart veterinarians to improve the health and well-being of our pets. The program sets standards for the care of our pets by our live animal partners and store associates and establishes strict standards for the monitoring and prevention of common illnesses found in pets. PetSmart makes a significant investment in the care of our pets and it is apparent in the quality and comfort of the pets in our stores. However, if your pet becomes ill during this initial 14-day period, or if you're not satisfied with your pet for any reason, PetSmart will gladly replace the pet or refund the purchase price. Please keep your sales receipt and return the pet to the store where it was purchased if needed.