Black Moor Goldfish
Details
https://www.petsmart.com/fish/live-fish/goldfish-betta-and-more/black-moor-goldfish-4031697.html
Promotions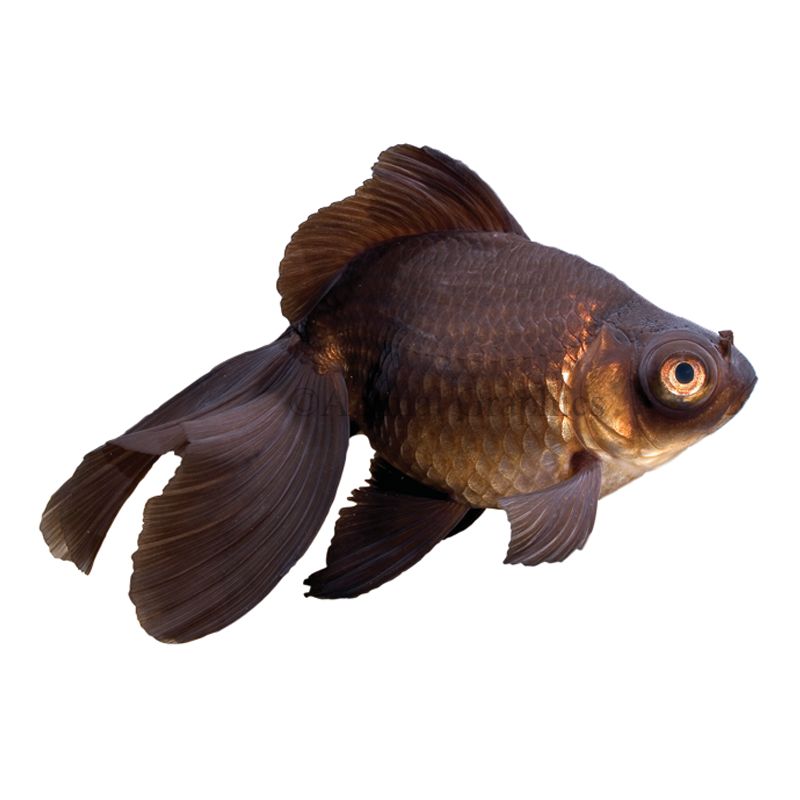 Variations
Please select a variation value to continue
This item is not available for in-store pickup. Check store availability.
Are they able to live in a 5 gallon tank?
Sorry but they need a 20 gallon or add 10 more gallon for each fish
Date published: 2018-10-14
Why can these fish be in a 10 gallon aquarium I saw an answer to a question that said they could be in a 10 gallon aquarium?
They should be in at least a 20 gallon plus 10 for each additional fancy goldfish.
Date published: 2018-09-15
Can I have one or more Black Moor Goldfish in a 5.5 gallon tank?
These fish get to be about 6 - 8 inches long and should have 20 gallons each plus 10 more for each additional goldfish
Date published: 2018-09-15
Are there any types of goldfish that can be kept in a 5.5 gallon tank?
No. Juvenile Goldfish need at the very very absolute least. 10 gallons for one. If you put a goldfish in a small space for it's entire life it won't live very long maybe a year or two, goldfish live a long life of about six to ten years. It's growth will be stunted and it will eventually die because they're organs continue to grow while their bodies stay small. A goldfish is a fancy species of carp and carp are huge and live in lakes and rivers. So your 5.5 gallon is greatly not recommended. A betta would suffice with a snail or some shrimp. But that's about it .
Date published: 2018-08-22
Can this fish live in a regular fish bowl and in cold water because my room is in the basement and it can get really cold in there during winter times!
No, these fish need 20-30 gallons then 10 more gallons per fish added, but they can live in cold waters as long as the temperature does not fall bellow 60 degrees fahrenheit.
Date published: 2018-08-06
Are these fish available right now in store. If so I may be coming by tomorrow to buy two. Are they available today and saturday
you have to cheek your store because it depends on season and where you live
Date published: 2018-07-17
I am thinking about getting a goldfish. which will be easier to care for? a black moor or a oranda goldfish?
They have similar needs, so there isn't much difference.
Date published: 2018-07-03
Can they survive in an aquarium with a heater? I am getting a starter kit with a heater and I need to know whether or not they can survive.
yes but its not recommended you don't have to put it in
Date published: 2018-02-11