Fluval® Submersible Heaters
Details
https://www.petsmart.com/fish/heating-and-lighting/heaters/fluval-submersible-heaters-5143182.html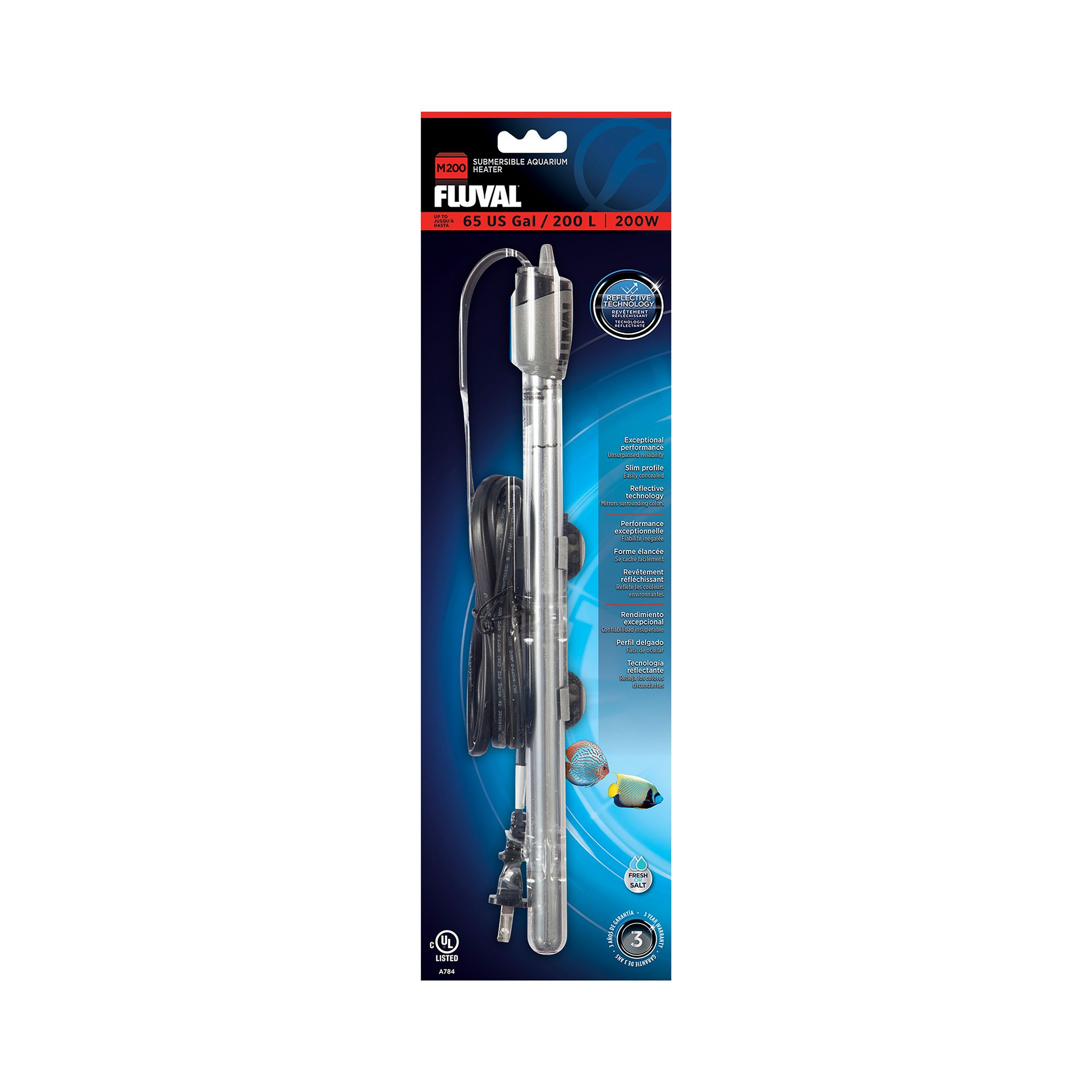 What size heater would a need for a 10 gallon I currently have one but I do not think it works well I was wanting to get fluval but not sure if they made one for this or if I could use one like this and set the temperature.
50w
Date published: 2018-08-27
What wattage do I need for a 30 gallon tank?
General rule of thumb is number of gallons x5
Date published: 2019-01-04
How long to wait before I put it in the tank and what temperature to put it on?
It says to put it in the tank but let it adjust to the temp of your water for like 30 min before you plug it in. The required temperature depends on your fish, tropical fish in general want around 78 but fish like goldfish and I think plecos prefer a little cooler temp.. tbh just Google your fish
Date published: 2018-08-27
Which size is good for a 5 gallon tank and would it be good for a betta fish?
Go with the 50w but just keep it near your filter so it can disperse the heated water well. It automatically stops heating whenever it reaches the temp you set so it shouldn't overheat your tank.. I don't see how it wouldn't work with a betta unless yours likes to wedge itself behind things ?
Date published: 2018-08-27
Is this fully submersible??
No it is not.
Date published: 2018-03-29
Does this brand make one that will work in a 3 gallon tank?
No It doesnt, unfortunatelly. But Aqueon and tetra do I believe. Youll need 5-10 watts.
Date published: 2018-01-13
How many watts for 150 gallon tank?
A 300w but, It really depends on what temperature you want your tank. I'd start with 300w and with the adjustable temperature gauge you should be fine and raise the temp when needed. :)
Date published: 2018-01-13
Is this heater completely submersible? It has a water line on is so I'm afraid to put the whole thing under water.
It is not completely submersible. There are 2 water lines for minimum and maximum levels. I love my heater, but I do constantly check to make sure it hasn't fallen in.
Date published: 2018-08-12