Tetra® EasyBalance Nitraban Aquarium Water Treatment
Details
https://www.petsmart.com/fish/food-and-care/water-care-and-conditioning/tetra-easybalance-nitraban-aquarium-water-treatment-5085020.html
Promotions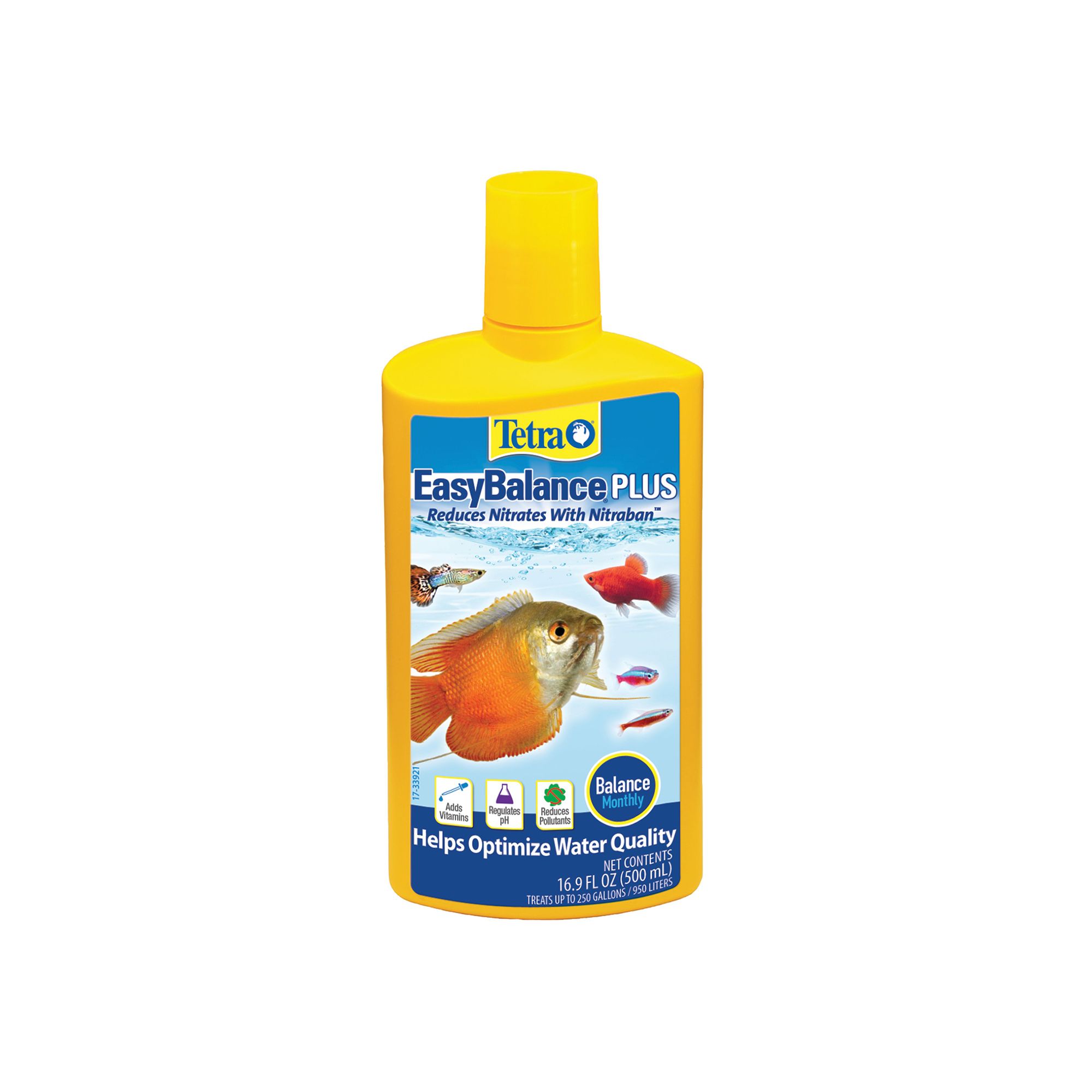 Is my fish going to die if it attempted to eat the EasyBalance solution?
Thank you for reaching out Jaquez118! No need to worry as that should not harm your fish. EasyBalance is a natural polymer, and he should not have a reaction to it.
Date published: 2018-11-13
How long does the water stay in the conditions brought by EasyBalance?
That is going to depend on your tank's maintenance routine, inhabitants, etc. Typically 2-4 weeks.
Date published: 2018-10-16
What is the pH level EasyBalance sets?
It tends to set the tank around 7.3 or 7.4.
Date published: 2018-10-18