Tetra® AquaSafe Plus Aquarium Dechlorinator Water Conditioner
Details
https://www.petsmart.com/fish/food-and-care/water-care-and-conditioning/tetra-aquasafe-plus-aquarium-dechlorinator-water-conditioner-2031207.html
Discounted Price

$3.99
Old Price

$4.99
Promotions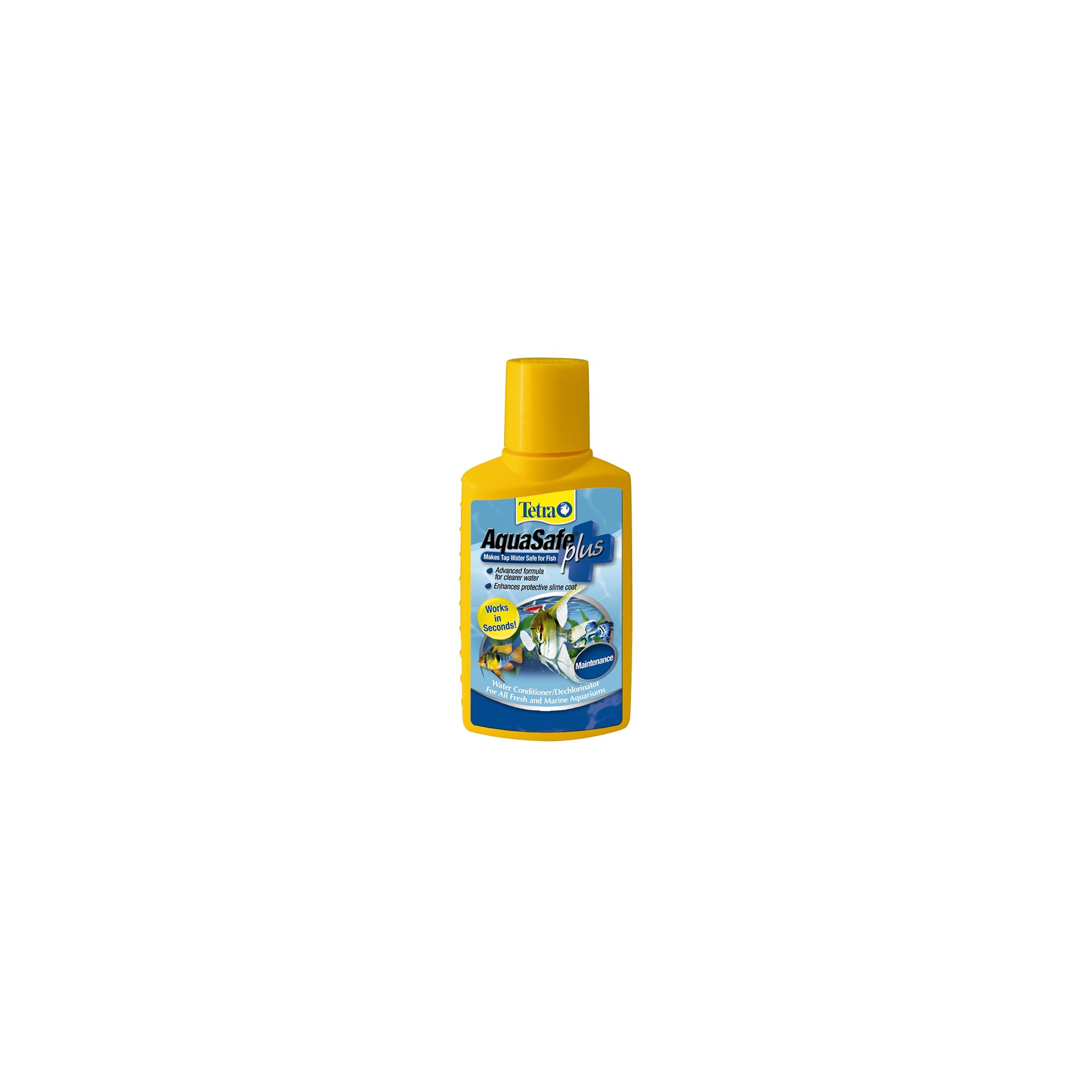 Will this remove copper from my well water?
It removes minute quantities of copper. Copper is very difficult to remove from water. Plenty of fresh carbon would help as well.
Date published: 2019-04-04
Can I use this when I have a scaleless fish . Since I know scaleless fish can get harmed with chemicals and stuff .
Yes, indeed, this product is completely safe for scaleless fish as well as invertebrates like snails and shrimp.
Date published: 2019-02-25
Is Tetra Aquasafe Plus safe for Red Ear Turtles?
Thank you for your question! Yes, this product is safe for turtles in general, including red eared sliders.
Date published: 2019-02-25
Does this work for well water?
Thank you for your question, Megan11! Yes, it does indeed work on well water, removing heavy metals and making your water safe for fish.
Date published: 2018-11-27
I both new 20 gallons tank. I added right amount of Tetra Aqua Safe plus and now I would like to add the fish too. Is it safe to introduce all 10 of fish that at same time? What is proper way since I used only this product? Thank you
Great question, MartinBarbus! No, it is not safe to add 10 fish at once. You want to slowly add your fish to the tank over a period of a month or several weeks, depending on the types of fish, and how well the tank cycles. Start with 1-2 fish no larger than 2" in size. We would also recommend adding Tetra SafeStart Plus to the tank when you add the fish to help cycle the tank more quickly and safely. For more help, please email petsupport@spectrumbrands.com.
Date published: 2019-02-12
How many drops of dechlorinator do I put in for each gallon?
Thank you for your questions! Use 8-10 drops per gallon of water.
Date published: 2019-01-28
Can I switch to this dechlorinator while my fish use another
Yes, you sure can, that is not a problem at all!
Date published: 2018-10-23
Does the AquaSafe affect the ammonia?
Thank you for your question, but no, it does not. Your biological filter will remove the ammonia from the tank for you.
Date published: 2018-10-20