Prime Aquarium Water Conditioner
Details
https://www.petsmart.com/fish/food-and-care/water-care-and-conditioning/prime-aquarium-water-conditioner-5068001.html
Promotions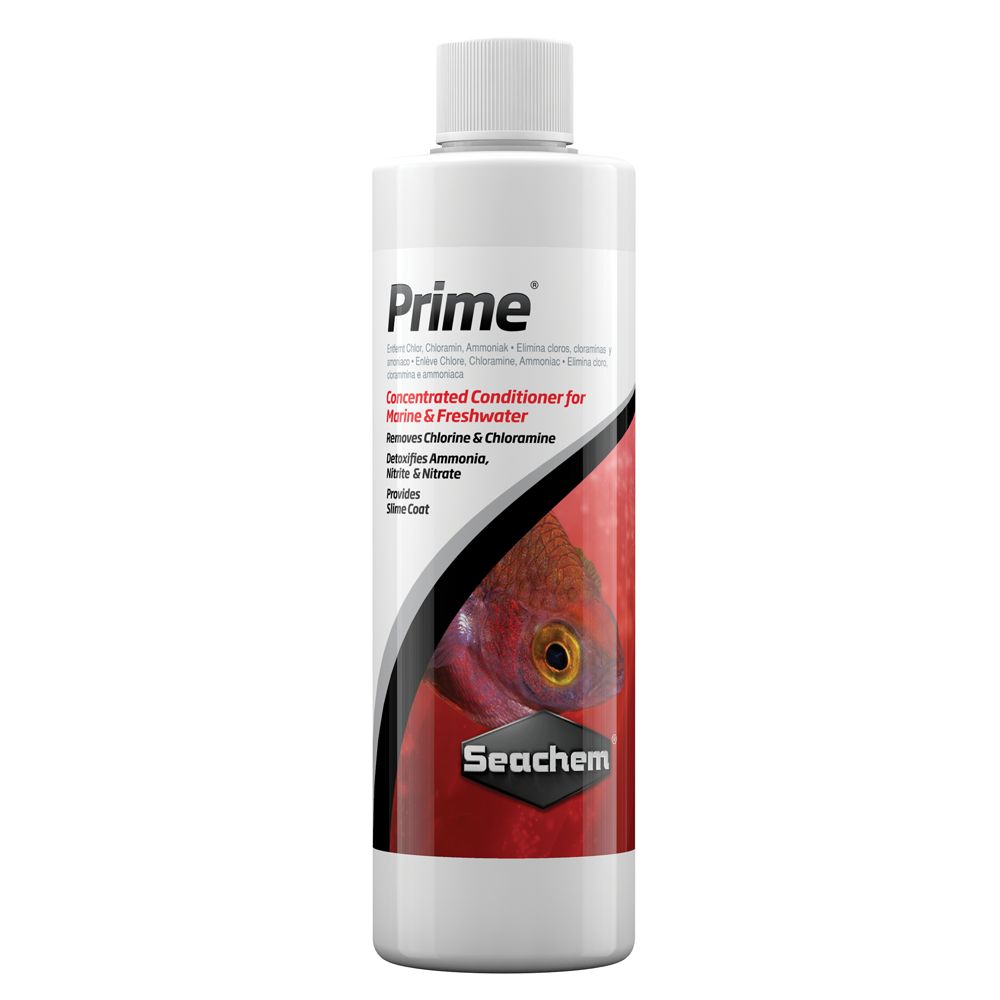 Does it cloud the water? Would it cloud a 20 gallon tank?
only thing that will cloud your h2o is dirty h2o or dirty filter...i use this product in a comercial setting
Date published: 2018-03-28
How long to remove chlorine in 1 gal of water?
i use it on a daily basis due to the conditions at work. i have 2 25gallon totes that i have to fill every day. 1/2 cap full and stir gently for 2 seconds and h2o is good to go
Date published: 2018-03-28
what kind of discount can I get if I order by the case??