API® Aquarium Salt
Details
https://www.petsmart.com/fish/food-and-care/salt-water-aquarium-care/api-aquarium-salt-5142844.html
Discounted Price

$4.29
Old Price

$4.39
Promotions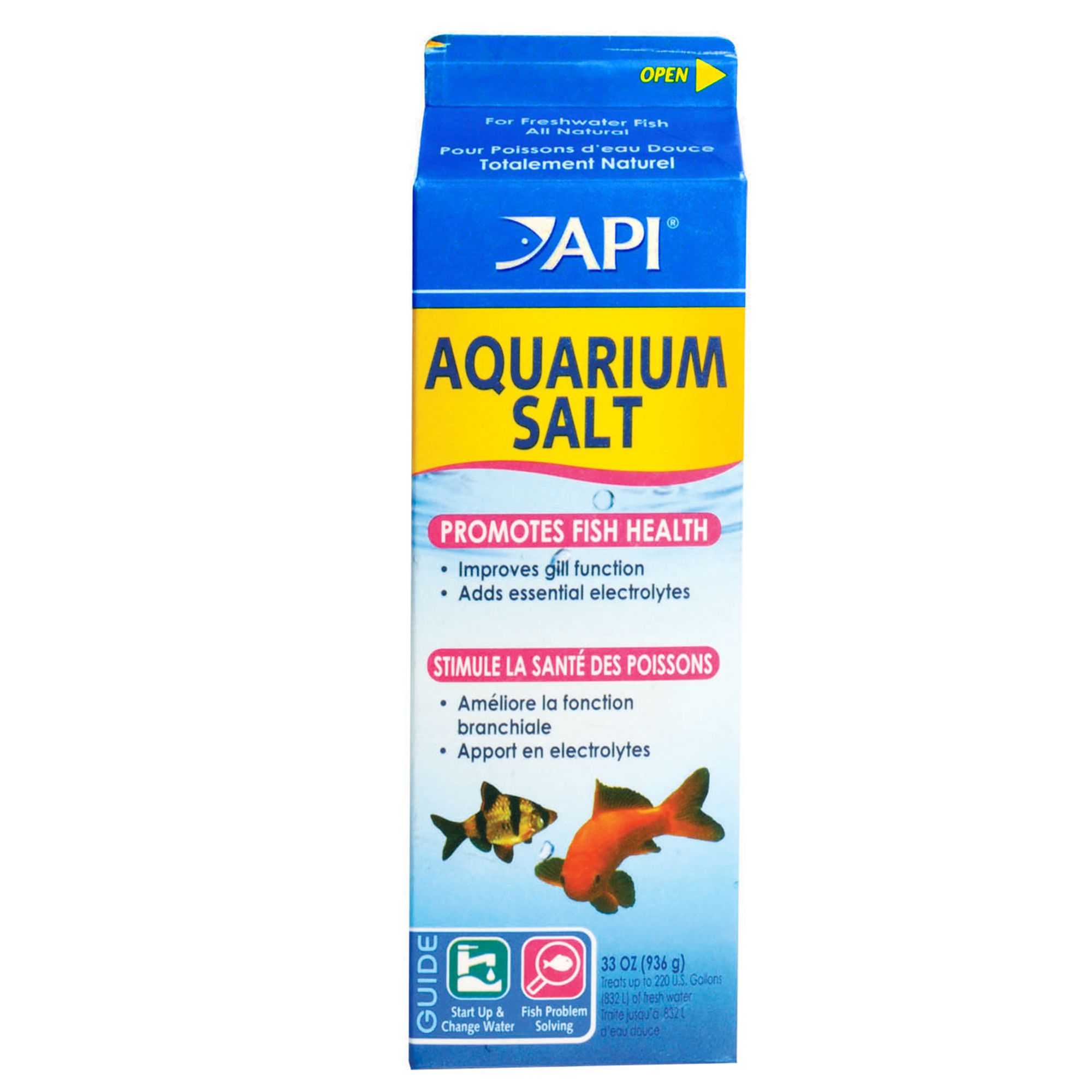 My Tiger Oscar has some type of white worm hanging out of him when he is pooping. He hasn't eaten and does not want to eat. Would this work as a laxative
API Salt is not a laxative. We would recommend to use API General Cure.
Date published: 2019-04-10
How does the 50lbs arrive? Is it just in a box or is this a water resistant bucket or something to keep the humidity out? Thanks.
The salt is within a plastic bag within a box.
Date published: 2019-04-10
Can it be used in an aquarium that has an African Dwarf frog in it?  Thx!
Yes! As long as you follow the directions listed on the label.
Date published: 2019-01-03
I have one betta in a small tank. Can I use this for a betta fish?
Yes, you can use Aquarium salt with a betta. Please contact API at 1-800-847-0659 if you have and questions to how to dose it.
Date published: 2018-09-19
can i use this for saltwater tanks?
Hi Kira, The API salt is just basic sodium chloride and would not be the correct salt to use within a saltwater aquarium.
Date published: 2018-08-14
can I use this API Aquarium salt for my red clawed crabs
Yes, you may use API Aquarium Salt in the presence of red clawed crabs.
Date published: 2018-07-12
What is this use for?
Aquarium Salt is used for many things, it can help get rid of many freshwater fish diseases like Fin rot and velvet. It can also help heal wounds (it's kinda like hydrogen peroxide on a cut when you try to heal wounds with it) Sometimes people think that Aquarium salt is the same as Epsom salt. They are wrong. Epsom salt helps with bloating diseases like Popeye. It is also known to be used to help Swim Bladder disease. (But remember to always know to use the correct amount of any salt in a fish tank! For it can kill your fish)
Date published: 2019-03-30
Is this ok to put my hermit crabs in for a bath??   How often