Tetra® Pond Water Garden Pump
Details
https://www.petsmart.com/fish/food-and-care/pond-care/tetra-pond-water-garden-pump-5169407.html
Promotions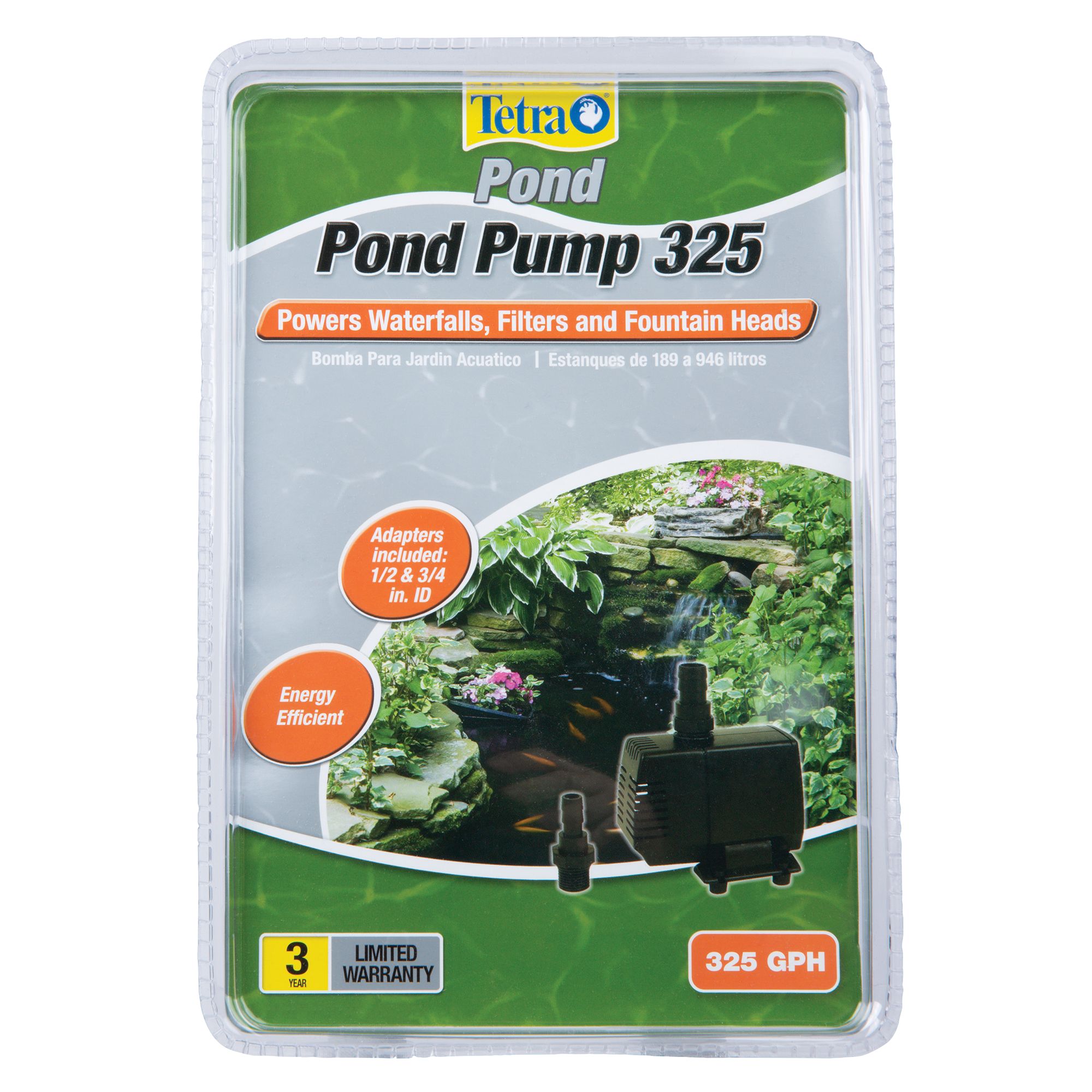 What is the horse power, the CFM and the psi?
These pumps are not horse power style pumps, they are magnetic driven. Therefore, such ratings are not available on them.
Date published: 2018-10-23
Ac or dc
AC
Date published: 2018-10-03
can the 325gph pump do saltwater?
We have not tested these pumps for saltwater use. Most likely the salt would wear out some of the parts, such as o rings, relatively quickly.
Date published: 2018-07-25
1. Can I get this in 220V 2. what type of accessories can i get to filter the water. Mechanical filtration only
Thank you for your question. No, it is not manufactured in this country for 220V. Our Submersible Box filter offers mechanical filtration.
Date published: 2018-06-04
Is this battery operated
No, Eldon, it is not, it requires electricity in order to operate.
Date published: 2018-05-08
Does it filter the water as it
If you attach it to a filter, yes, it moves water through the filter, which allows for filtering of the water. The pump itself does not filter the water, no.
Date published: 2018-04-10
How do you connect it to the SPF1 Filter Box and a fountain kit? I only see 1 connector. I'm new to this stuff. Only used small fountain pumps in the past. Thanks.
Hi MDee, Depending on which pump you have purchased, some come with one adapter, some with more. The adapter is for the outlet on the pump. The fountain set has a piece that connects to it. The box filter comes with three adapters. There is only one that goes into the filter, and the two others are for the inlet on the pump, so you have options. The box filter also comes with tubing to connect it to a pump. Please call 1-800-526-0650 for more help.
Date published: 2018-04-04