Perfect Climate Deluxe Pond De-Icer
Details
https://www.petsmart.com/fish/food-and-care/pond-care/perfect-climate-deluxe-pond-de-icer-5178015.html
Discounted Price

$35.99
Old Price

$76.99
Promotions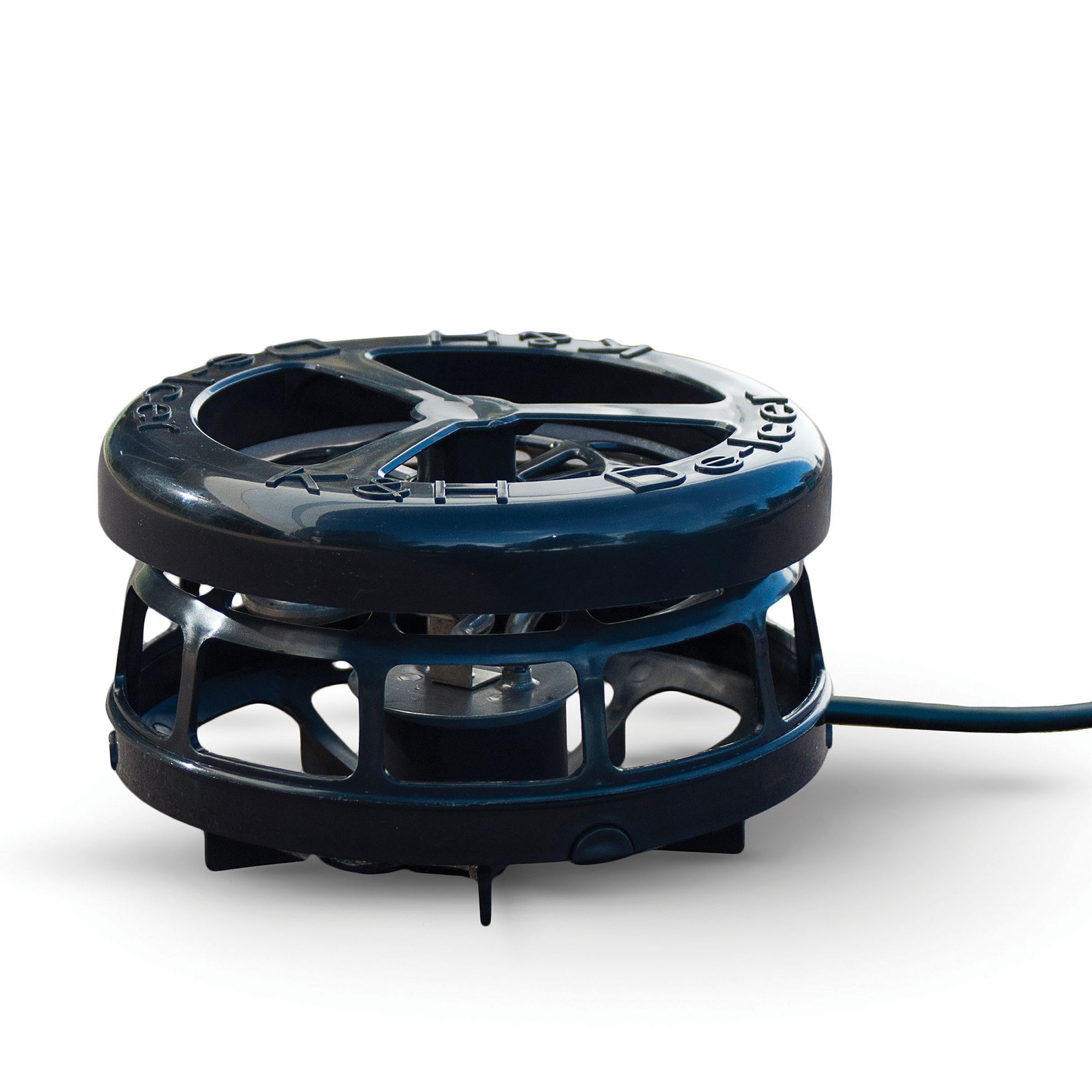 what watt should I have for my 700 gallon pond
To determine the proper wattage for your pond size and climate, please consult our Pond Zone Chart. https://www.khpet.com/media/manuals/Pond-Zone-Chart.pdf
Date published: 2019-06-06
I only have a standard electrical outlet outside. Does this require a larger than standard electrical source?
No, using a standard electrical outlet should not be a problem.
Date published: 2018-10-24
We have 2 4000 gallon ponds what size heater will I need. Located in the Midwest cold and snowy! 
For larger ponds, we suggest referring to our Zone Chart. Choose several columns that match your pond size, then reference your zone. This will help you choose several heater sizes for your pond: https://d3so8ydeu5zkl7.cloudfront.net/cdn/168845/media/manuals/Pond-Zone-Chart.pdf
Date published: 2018-10-15
I have a goldfish pond outside 200 +|- gal. Wattage??im in  Florida
The Perfect Climate Deluxe Pond Deicer is designed to keep a pond from freezing, it will not heat the water to specific temperatures. If you are in Florida your pond should not be freezing over, meaning you do not need a deicer. If by chance it is freezing, a 250-watt deicer will work for you. If you are looking for something to heat your water to a specific temperature, please look for a koi pond heating system rather than a deicer.
Date published: 2018-01-12
 How do I know which wattage is best for my pond? 750 or 1500 W? I currently have a Laguna product that just died and need to replace mine in a hurry. My pond is large: 3ft deep, 15 wide, 30 long. Thank you for your help. 
You probably need at least 2 of them
Date published: 2018-10-05
how large a pond will this unit keep from freezing?
It would depend on where you live and how cold it gets. Please refer to the zone chart to determine the correct size K&H Perfect Climate Pond De-icer for your pond.
Date published: 2017-12-09
What temp will it keep the pond
Thank you for your question. The K&H Perfect Climate Deluxe Pond De-icers are thermostatically controlled to turn on and off as needed to keep the pond from freezing over.It will keep the average water temperature just above freezing.
Date published: 2018-10-05
Why is the lower watt more expensive .and why would you want 250 watts over 1500 in the middle of winter in Michigan