Tetra® TetraMin Tropical Flakes Fish Food
Details
https://www.petsmart.com/fish/food-and-care/food/tetra-tetramin-tropical-flakes-fish-food-5118570.html
Discounted Price

$35.99
Old Price

$44.12
Promotions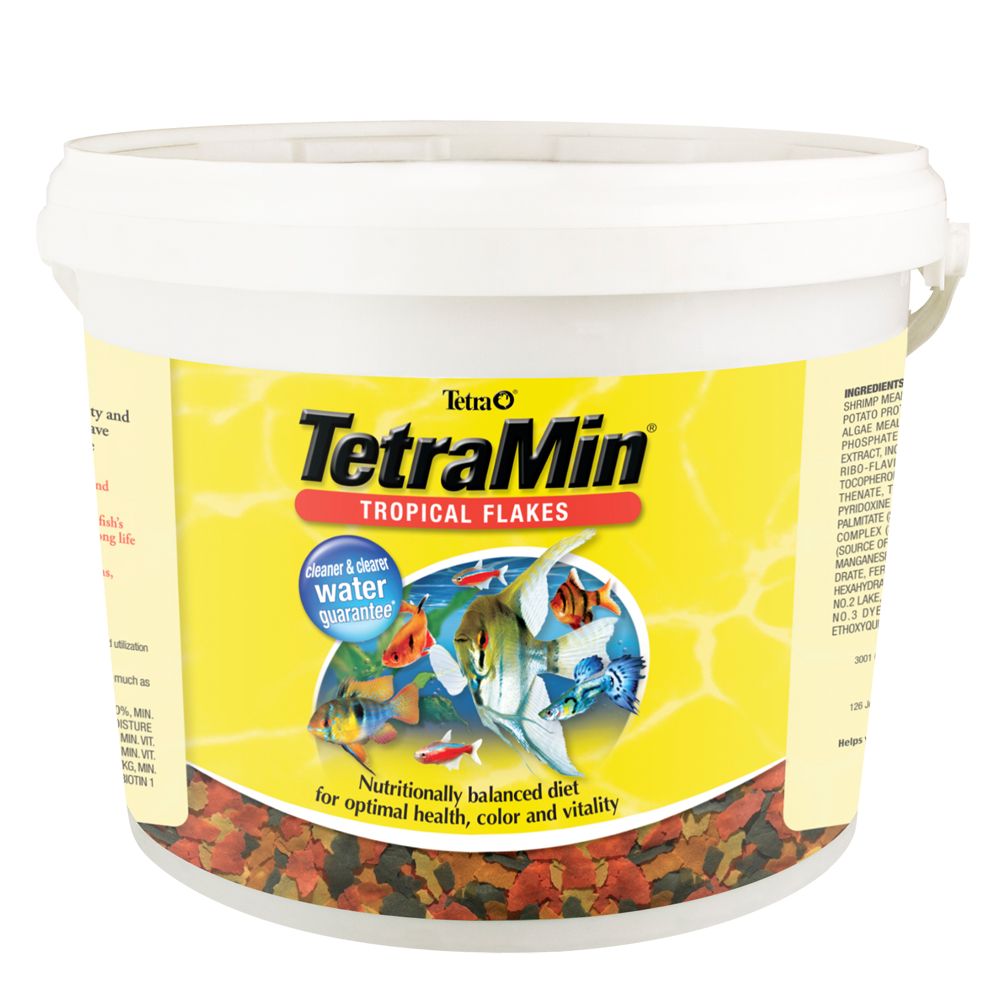 Will Neon Tetras Eat This?
Thank you for asking about this Tetra product! Yes, they will eat this food, and it is a suitable diet for them.
Date published: 2018-09-21
how long would this last for 2-4, .75 inch fish?
Easily a week, and up to two weeks, depending on the type of fish.
Date published: 2018-04-10
Is this food for all fish, or just a specific type of fish?
Thank you for your interest in this nutrition product, sarjay0915! This food is suitable for all freshwater tropical fish. Please let us know if you have any other questions! Call 1-800-526-0650.
Date published: 2018-01-24
On average, how long will one bucket of this food last? I have a 50 gallon tank.
About 10x longer than the 7 oz version of the food since this is 72oz. How long really depends on how many fish you have to feed.
Date published: 2017-09-03