Ani Mate Automatic Aquarium Fish Feeder
Details
https://www.petsmart.com/fish/food-and-care/feeders/ani-mate-automatic-aquarium-fish-feeder-5037273.html
Promotions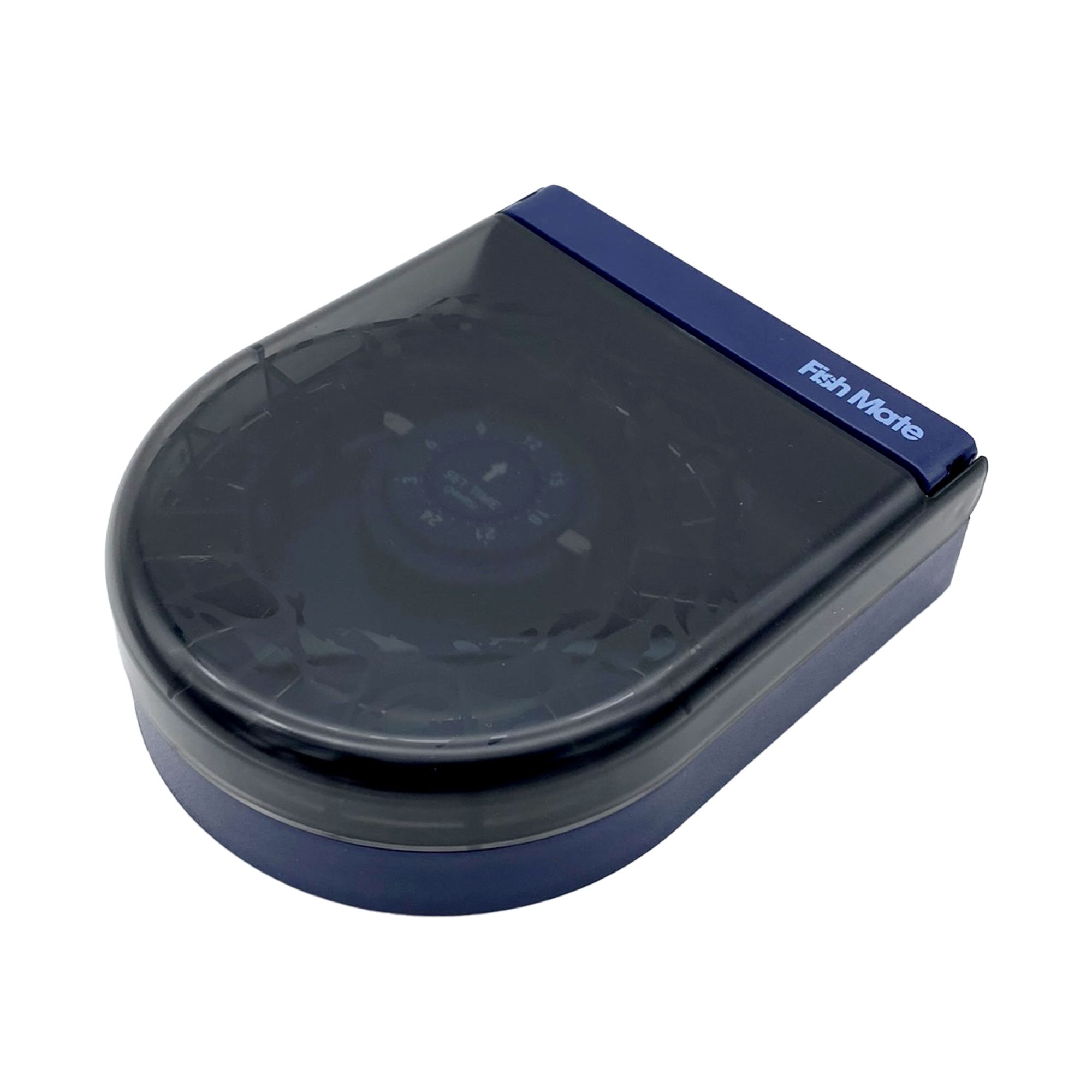 Can i use this for turtle pellets or freeze dried mealworms?
no
Date published: 2018-04-04
My daughter has beta, you don't feed them everyday. Can you set it to feed every other day?
Despite what I was told at the store where I bought my beta 5 1/2yrs ago, I have fed him (Phynias, Finn for short) 3 pellets a day (vs every 2 days) for his entire life which has been pretty long for a Beta. I use a feeder when I'm away which sadly has overfed him a couple of times but without mishap. I'm now looking for one that doesn't overfeed and I'm hoping that this one will be a winner.
Date published: 2018-02-16
do you have this feeder in stock?
Only in stores
Date published: 2018-04-20
What kind of food must be used?  Can pellets be used? And how does it attach? Would it attach to a bowl?