Aqueon® Circulation 500 Aquarium Water Pump
Details
https://www.petsmart.com/fish/filters-and-pumps/air-and-water-pumps/aqueon-circulation-500-aquarium-water-pump-5162189.html
Promotions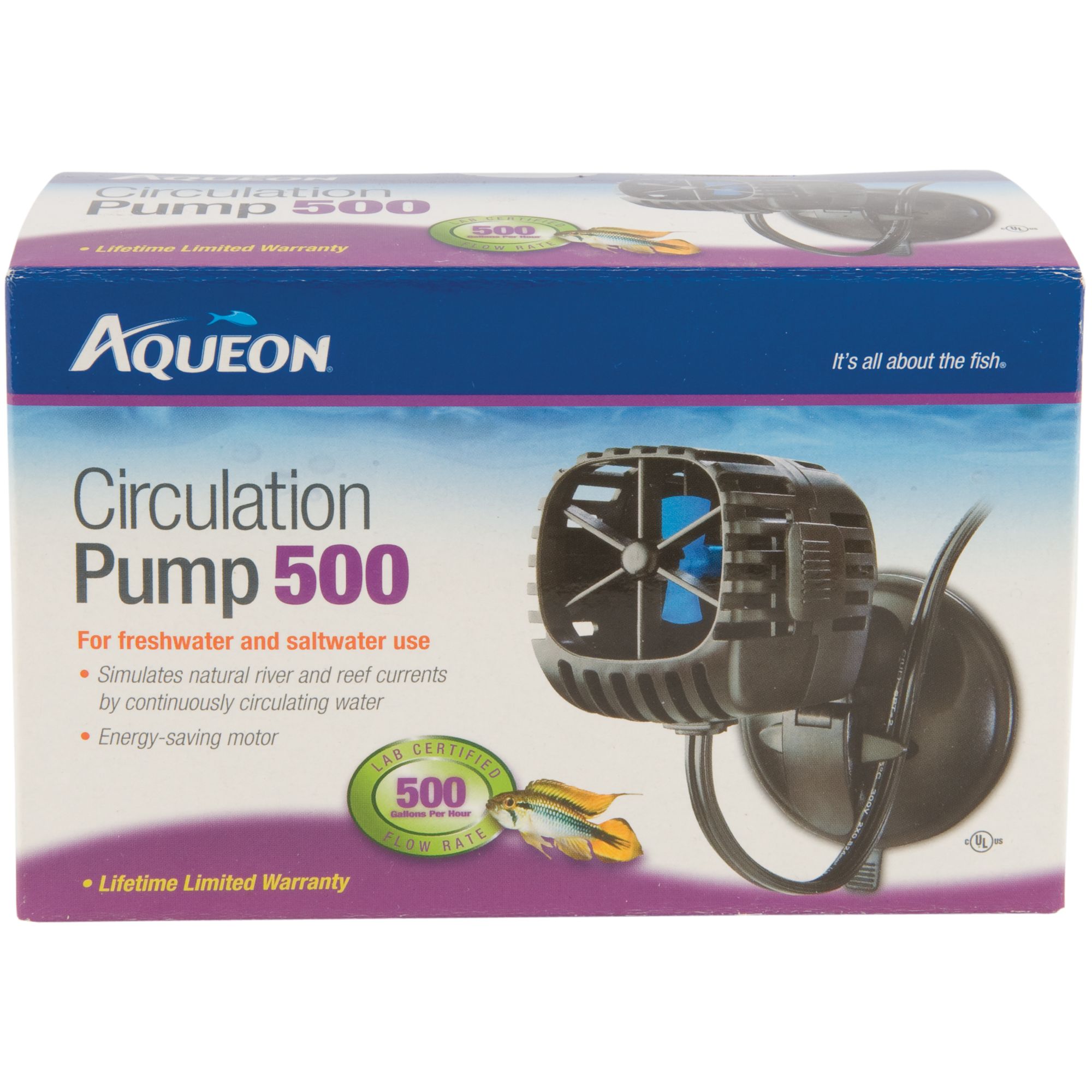 Is this too much for a 45 gal of cichlids? i have perfect flow on the left side of my aquarium with my filter and it's clean the right has little to no surface movement and there's fish waste on the bottom and I want to get something to circulate the tank
This is not too big and would provide adequate circulation in this case. If you have any other questions, please call the Aqueon Team at 888-255-4527.
Date published: 2018-07-17
Is this suction cup stable enough to be used on a circular tank if not do you have another product you would recommend?
The suction cup on the circulation pump is designed to be used on a flat surface. Results will vary on curved.
Date published: 2018-07-02