Super Pet® Mega Run-About Ball
Details
https://www.petsmart.com/featured-shops/easter/super-pet-mega-run-about-ball-5080376.html
Promotions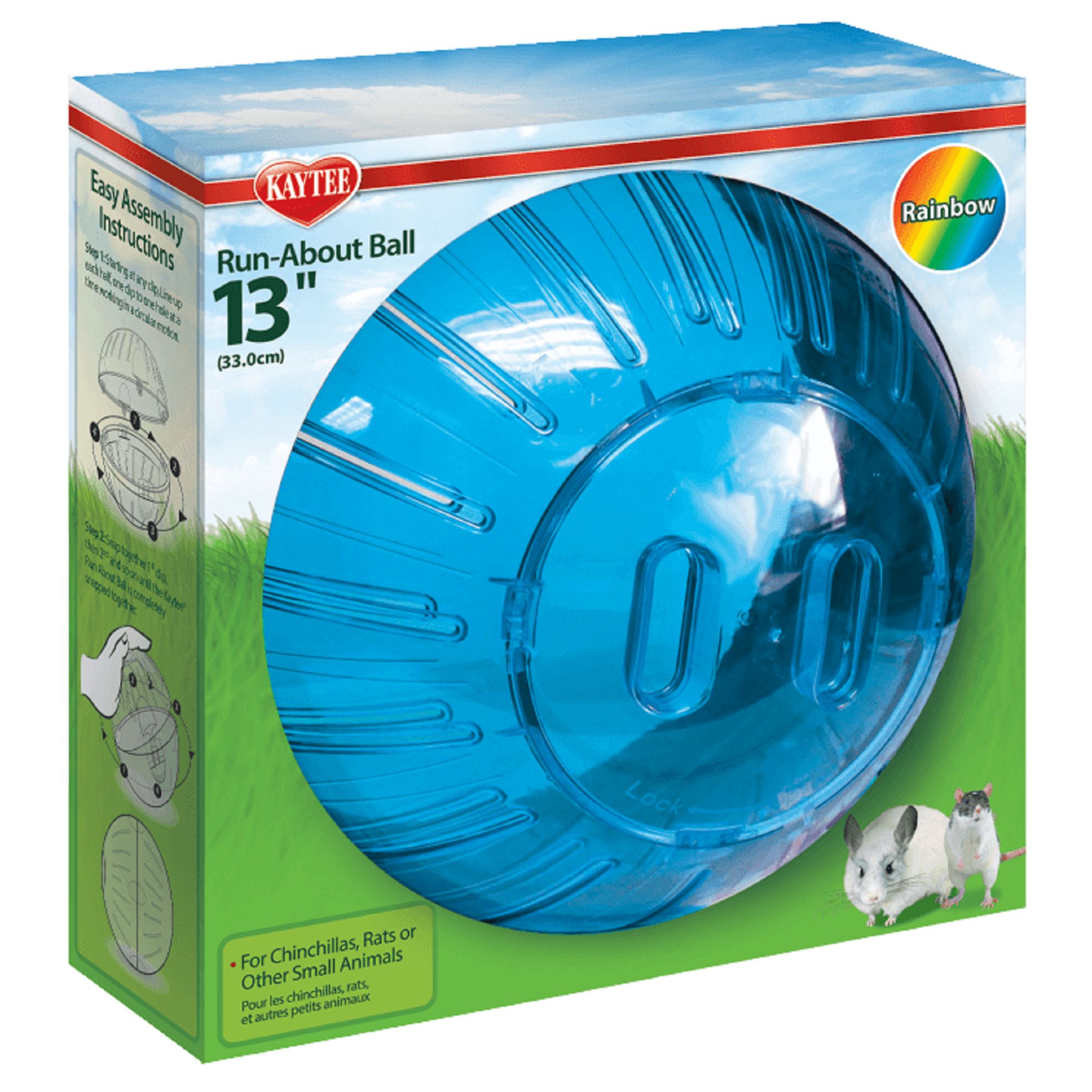 Are these good for hedgehog
yes
Date published: 2019-01-19
How big it the cage? can a guinea pig fit in it and be comfortable?
guinea pigs are not meant for their spine to bend. therefore, wheels and balls are not good. if you want your guinea pig to roam around, I recomend a harness.
Date published: 2018-11-19
How big is this exercise ball? I need one for a ferret
13"
Date published: 2019-04-13
Can I guniea pig fit into it?
you shouldn't put a guinea pig in anything that makes them bend their spine because it is not very flaexible
Date published: 2018-11-05
Will this fit my guinea pig she's pretty big now?
I don't know if you are familiar with guinea pigs or not, but you are actually not suppose to put guinea pigs in exercise balls or wheels. Guinea pigs do not have a flexible spine and when you put them in things like that it could harm them and cause permanent damage! 
Date published: 2018-11-05
How many inches is the super pet mega run about ball
13"
Date published: 2018-08-22
Is this good for Ginnie pigs
Can guiena pigs use the ball