Zoo Med™ ReptiCare® Reptile Rock Heater
Details
https://www.petsmart.com/featured-shops/cyber-monday/zoo-medandtrade-repticare-reptile-rock-heater-1351027.html
Discounted Price

$12.99
Old Price

$19.99
Promotions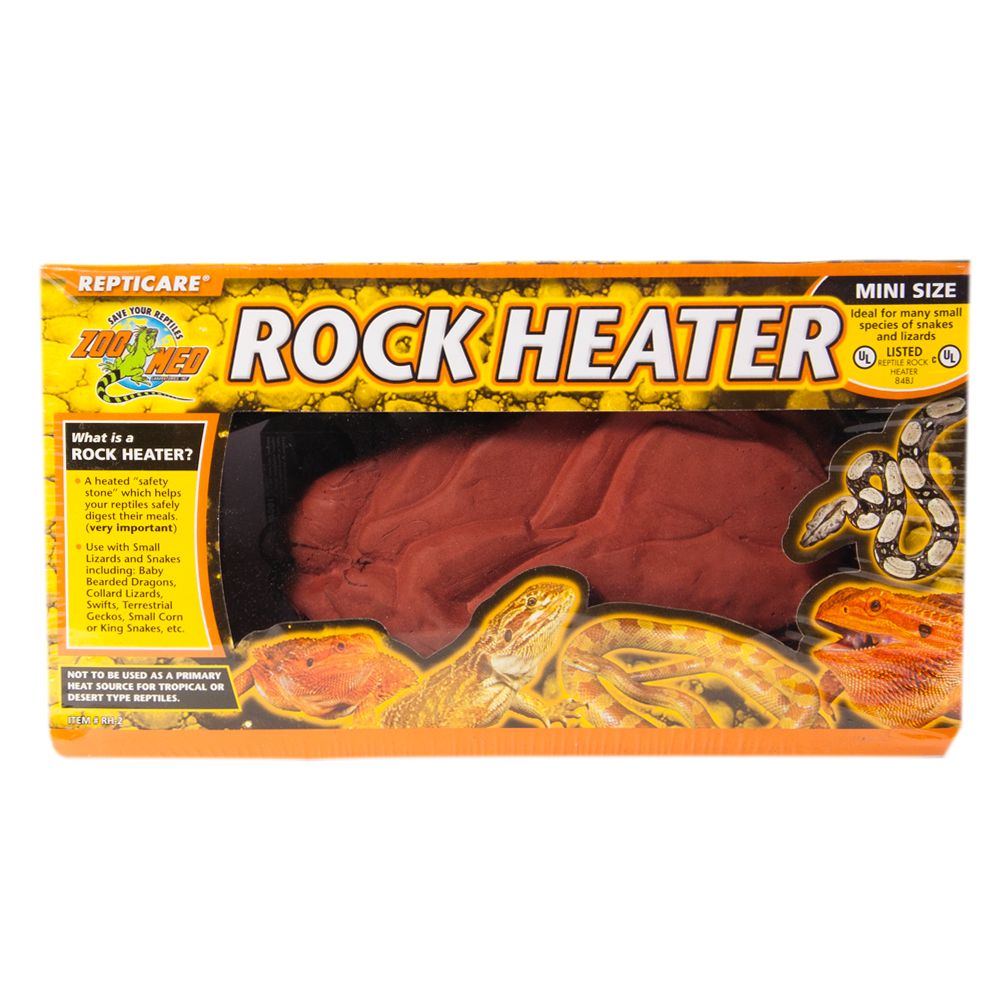 Need a heat source while transporting gecco in car to az. Gecko lizard
Cheap disposable hand warmers work great for temporary traveling needs. Wrap with small dish towel to prevent overheating from direct contact.
Date published: 2019-07-17
Does it take batteries? 
I don't think so. From what ive seen you plug it into a wall. But I would use a thermometer just to insure it doesnt burn your reptile.
Date published: 2019-06-29
is it good for a bearded dragon
No. Heat rocks and heat pads are not good for bearded dragons.
Date published: 2019-06-23
How big is the standard size? I know it says standard, but throw me a bone here. Measurements?
Amazon lists teh standard as 12.5 x 7 x 2.2 inches ; 7 pounds
Date published: 2018-11-15
Does the heatrock use batteries or a wall plug?
Why are ppl saying these are bad and will burn your pets? Do they not know how to unplug it or use with a switch or timer? These should only be used for a couple hrs a day. There are no naturally occurring hot rocks at night in nature...smh