Virbac® C.E.T.® VeggieDent® Tarter Control Dog Chews
Details
https://www.petsmart.com/dog/treats/dental-treats/virbac-c.e.t.-veggiedent-tarter-control-dog-chews-5254107.html
Promotions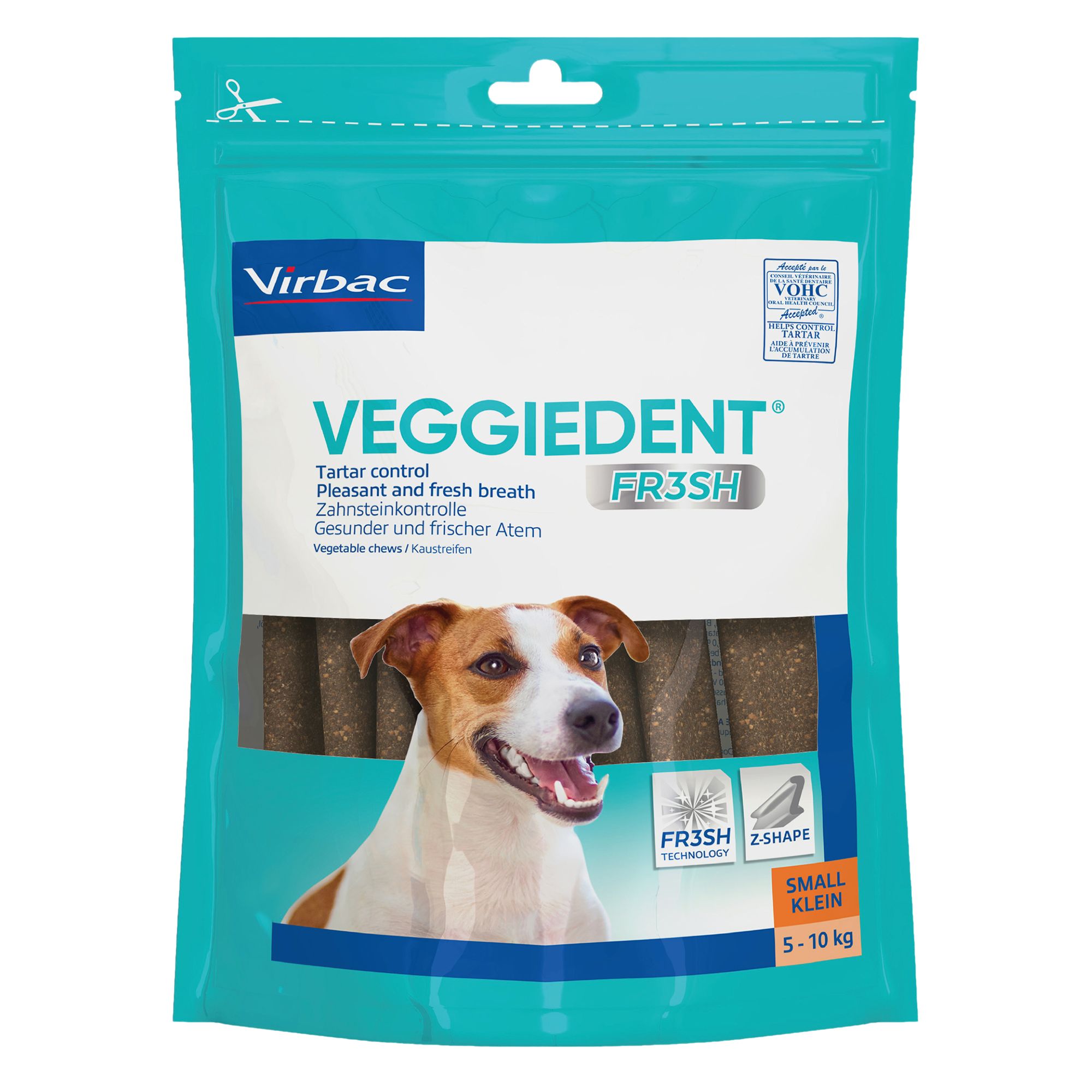 Can someone measure how long the mediums are. Last bag I got they seemed smaller. I used to be able to break in half and each of my doxie's would get a good sized piece. I can't with this last bag, and is marked "medium"
the new improved (sarcasm intended) "medium" is 2/3 the size of the "regular". The image on Petsmart is for the old larger size, but they ship the new smaller ones. 4" vs 6".
Date published: 2019-06-22
Why arent t;he CET VeggieDent carried in my local stores?
Not every product is carried at every store. I would ask the store manager to see if they can order them. You can also buy online and have them shipped! We get the repeat shipment since my local store has been out of them recently. 
Date published: 2019-01-30
How many sticks in a package of small
Why does your product have sobitol in it? My dogs love them but I'm a little sceptical on continuing them because of this ingredient.
Is Virbac CET Veggie Dent available and in stock at the Millsboro Delaware store to pick up? How much is it for a small 13 lb Cairin Terrier?