Grreat Choice® Puppy Biscuits Dog Treat
Details
https://www.petsmart.com/dog/treats/biscuits-and-bakery/grreat-choice-puppy-biscuits-dog-treat-5165930.html
Promotions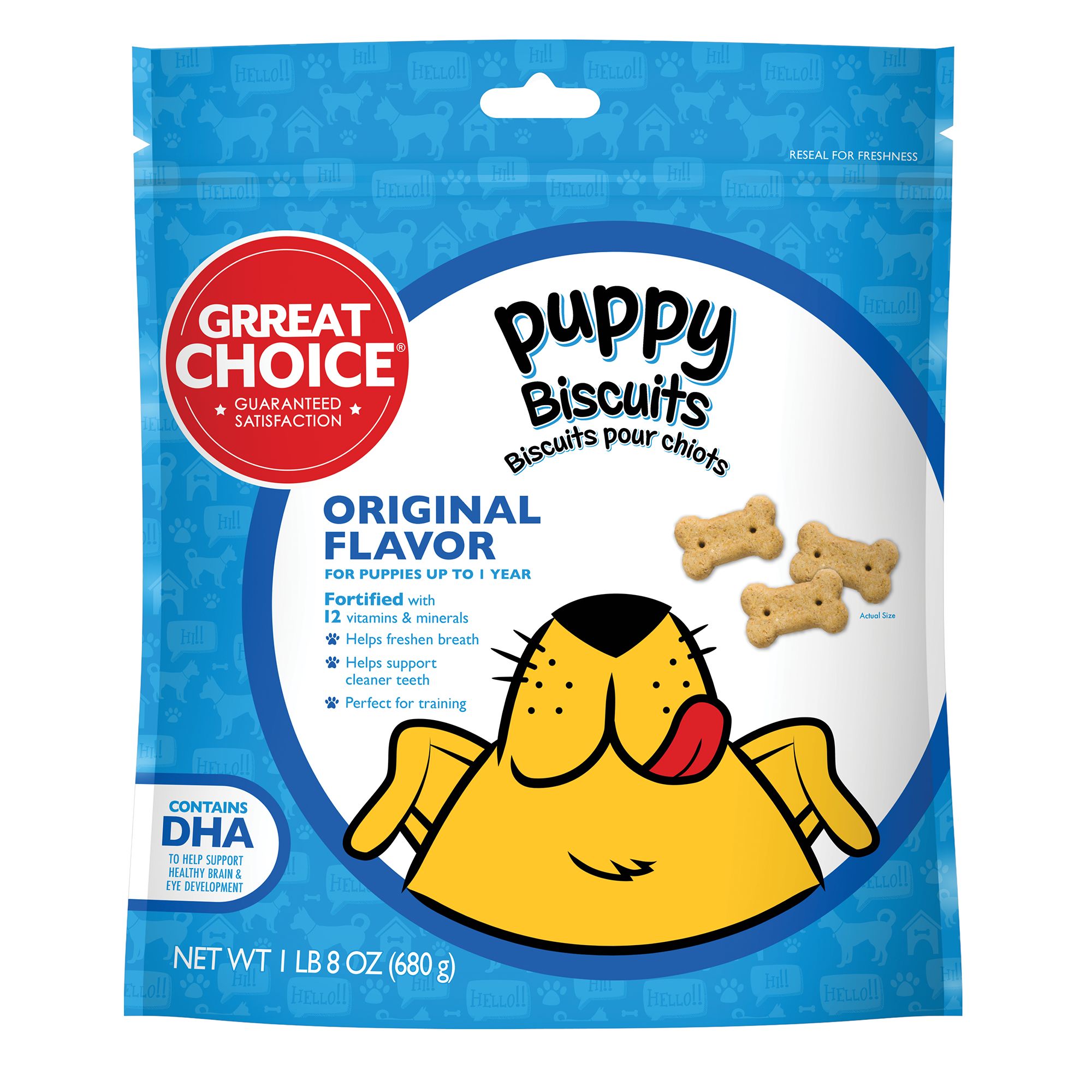 Variations
Please select a variation value to continue
This item is not available for in-store pickup. Check store availability.
When will these be available again
i wanted to know why these are out of stock at all locations? I buy 3 bags a week?
Can I order these for delivery to my home?
I'm really disappointed that these puppy biscuits have been out of stock at every store in town. I also can't seem to order them online either. My pup loves them and they are the perfect size for training him. What gives?
I would like to order these treats. I can't see a place to order them. 
WHY CAN'T I GET THIS ANYMORE!!!! MY DOG IS 15 YEARS OLD AND ONLY 5 LBS. AND THIS IS THE ONLY PUPPY TREAT SHE CAN EAT. Please tell me that I can order this online, if not at the store. I can't really believe my store stopped carrying this!!
Why can the Great Choice Puppy Biscuits be purchased in line? I can never find them in the store anymore.
When will these be available again?  I am almost out and they are the only size treats that fit nicely in my dogs kong ball!  He loves them!