Pet Corrector™ "Stop Barking" Behavior Dog Corrector
Details
https://www.petsmart.com/dog/training-and-behavior/deterrents/pet-correctorandtrade-stop-barking-behavior-dog-corrector-5264657.html
Promotions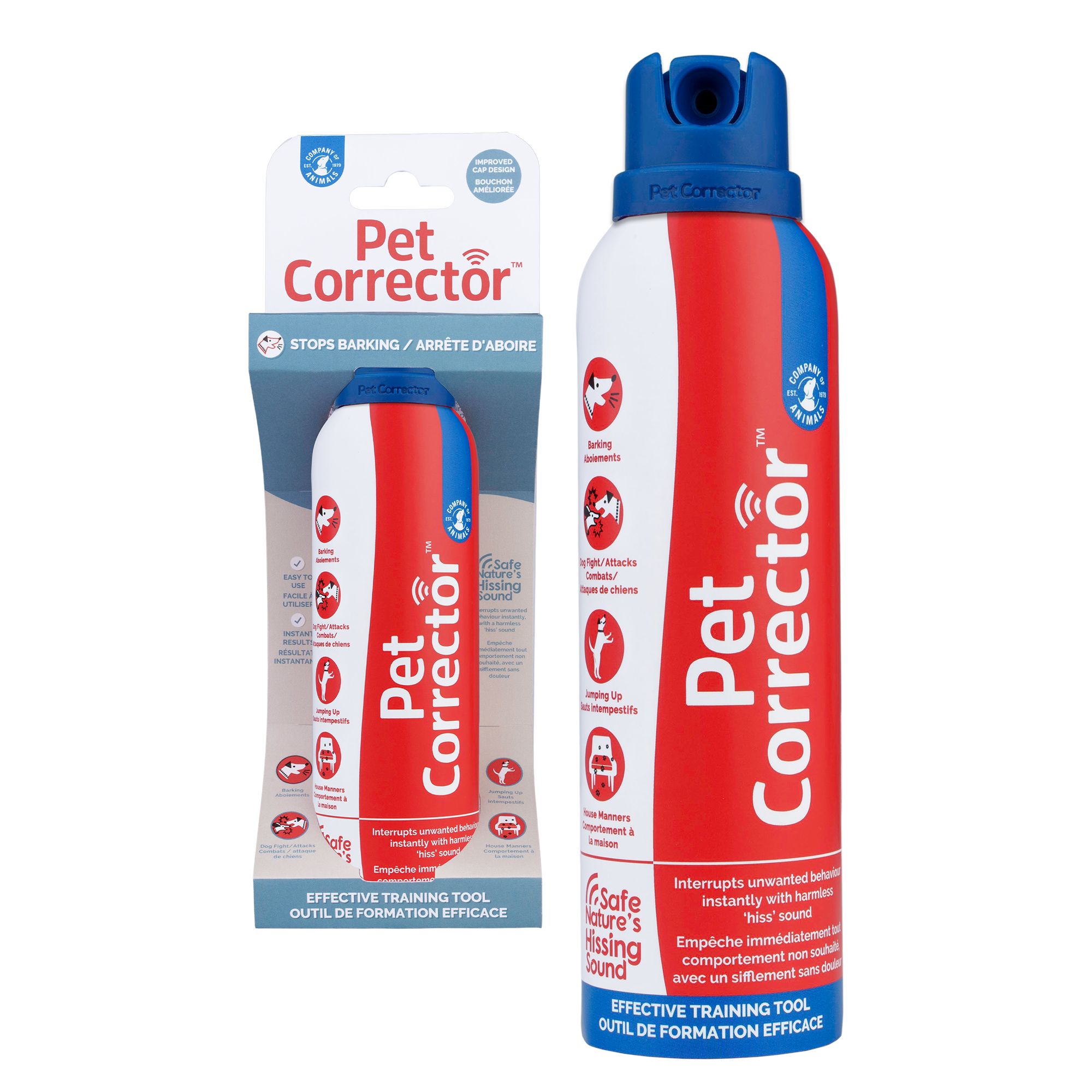 How does this product work?
it is so simple; just a quick short spray into the air; no smell no nothing but a horrible hissing noise that most dogs do not like at all; my dog stops barking immediately after he hears it and just goes and sits down; but you have to be consistent with use so they will associate the horrible noise to the barking; we ran out and he has started up again; he use to just stop if he saw the red can but he got wise to it
Date published: 2018-05-29
Can this be used on cats as well?
No, because cats do not bark.
Date published: 2018-05-29
Does it stop the puppy biting one arms & ankles?
Do you honestly think there is a product that can do any of this?? C'mon!! Take your dog to training. The training isn't just for the dog, but really more about you!
Date published: 2018-05-30
What kind of gas is it?
Co2 Gas
Date published: 2018-06-20
Says has what kind of gas where is safety information and any reviews I don't see any
It uses Co2 Gas, comes in a little silver canister 
Date published: 2018-07-01
How does it keep them from barking?
The noise distracts them from what they are doing. It hard to explain but if your dog is barking at something or someone and u push out the compressed air near them they will stop what they are doing and try and figure out where that sharp noise came from bc it startled them. Look it up on YouTube if u don't get what I am saying
Date published: 2018-05-23
Does this work any better than the sonic egg? Is the sound any louder?
My two dogs are constantly barking like ready to kill each other what can I use to stop them