Gentamicin Sulfate with Betamethasone Valerate Topical Spray
Details
https://www.petsmart.com/dog/pharmacy/rx-medication/gentamicin-sulfate-with-betamethasone-valerate-topical-spray-5274561.html
Promotions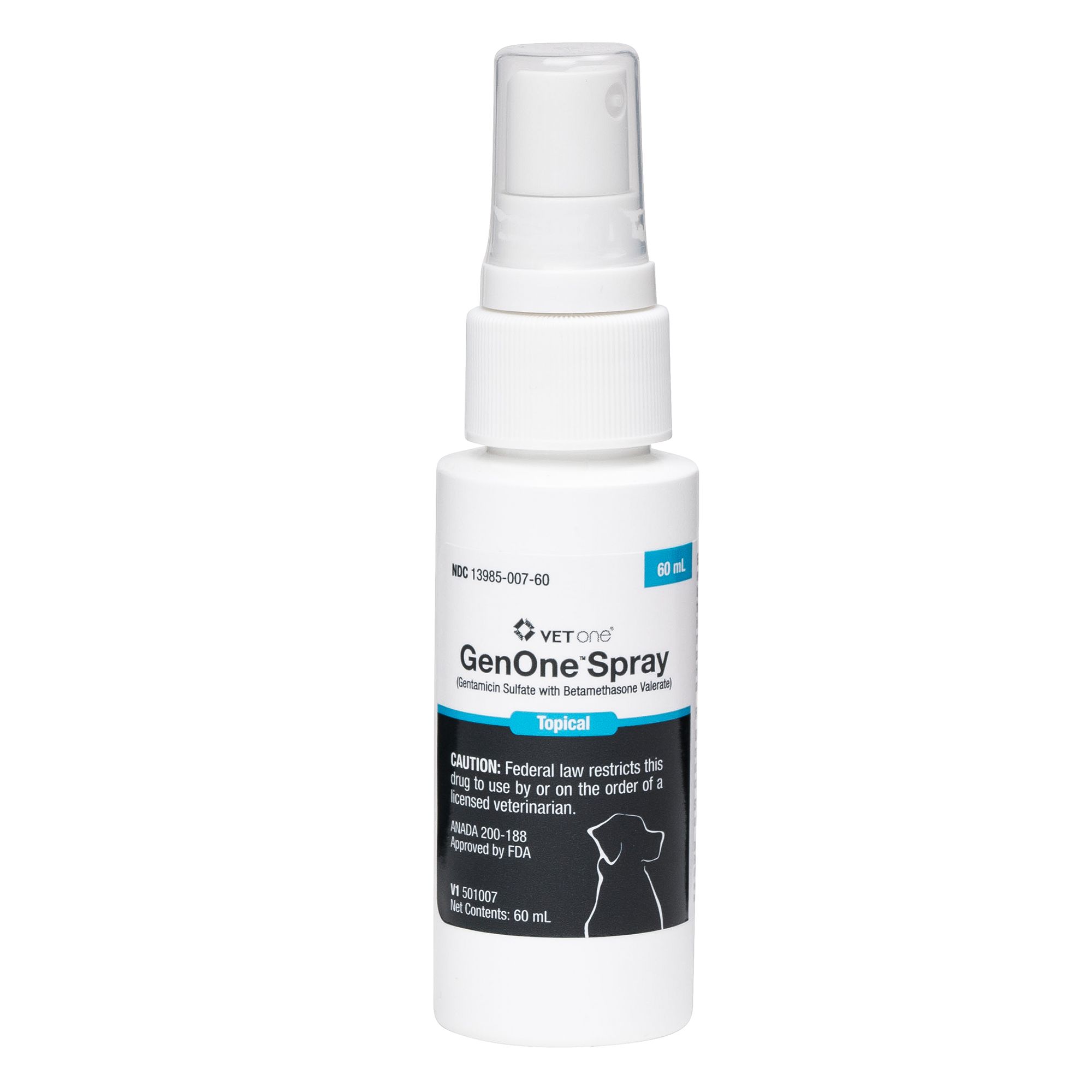 My dog has an skin irritation on her lower private area , she continues to lick the area and sits very abruptly at different  times . Is this a good product to use?
Yes. My dachshund/ mix female was bitten while outside peeing (possibly by a spider). She was prescribed this topical antibiotic spray to be used twice a day until lesion(s) heal. She was bitten right next to her girlie parts. You don't want your dog to ingest this medicine, so be sure to use an Elizabethian collar (aka "cone") to stop her from licking. Also keep away from your dog's eyes.
Date published: 2018-05-08
Can this med be used in the dogs ears?