Clindamycin Hydrochloride Antibiotic Oral Drops
Details
https://www.petsmart.com/dog/pharmacy/rx-medication/clindamycin-hydrochloride-antibiotic-oral-drops-5274308.html
Promotions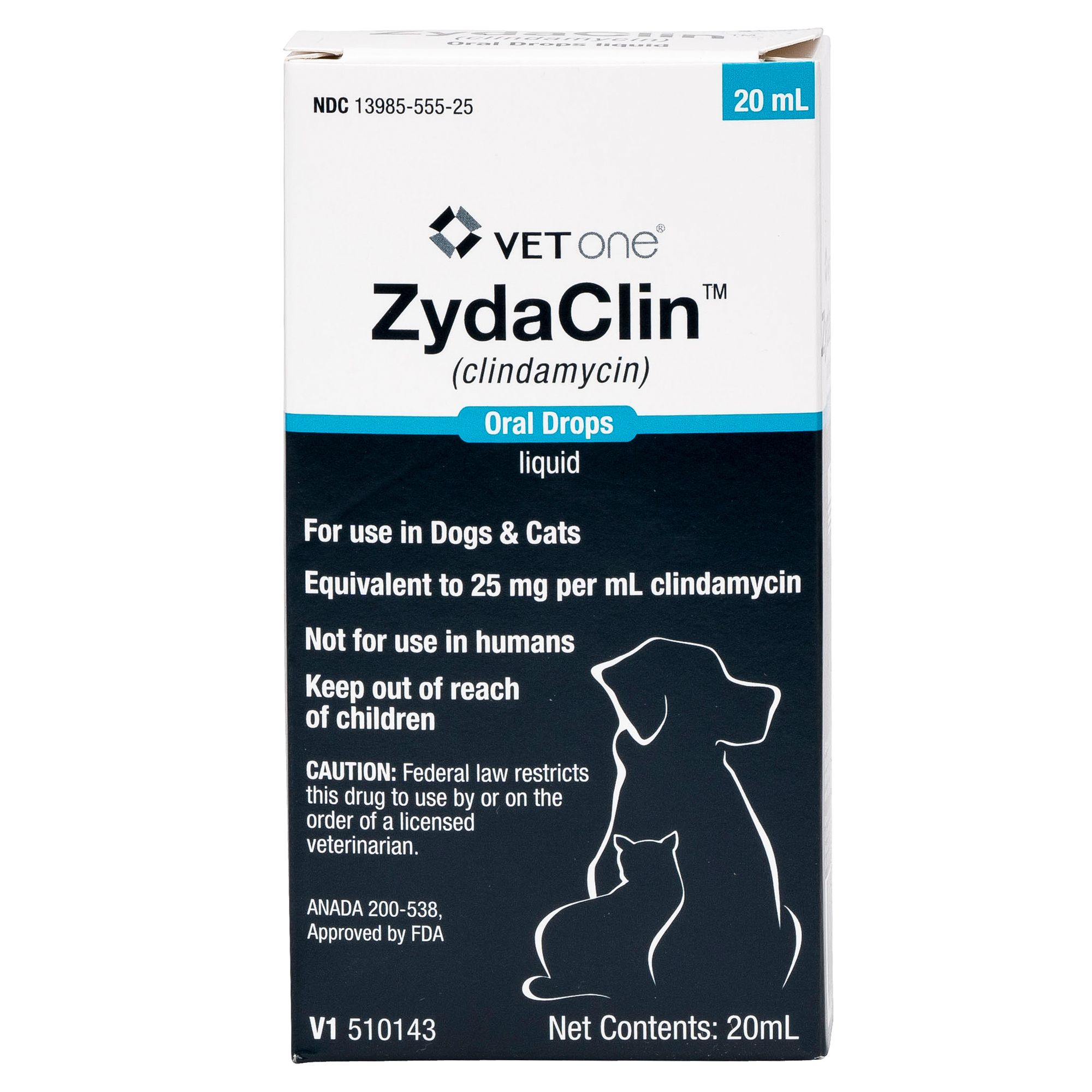 Keep Shopping
Pet Parents Also Bought
Can this be used on a small dog for a really bad ear infection?
I'm sure by now your dog is feeling better from an ear infection but dogs aren't much different than kids and usually it's a kids has an ear infection they give them amoxicillin but anyway I just thought I'd mention it in case somebody else was reading the post and why these antibiotics for Animals aren't just over the counter many people can't afford to go to the vet just to get a couple pills to help their pet with infection is just not right
Date published: 2018-01-01
My dog has hotspots. What medication can I use to help her. She is itching and scratching all the time. Is there a safe medication that will not harm her if she licks the area?
Hi My dog has the same problem it's a yeast infection is what they have best thing to do is keep your dog's hair really short and you have to bathe them everyday if not every other day and after you do put peroxide on them when their hairs down straight peroxide according to the size of your dog I use about a quarter cup and that helps to keep it under control other than that there's just no cure for it except for some time my pup goes into the pool and the chlorine seems to kills the yeast. But the main thing is try not to give your dog any sweets and try to give him dog food that doesn't have anything in it that will turn into a sugar cuz that's what triggers it hope this helps
Date published: 2018-01-01
Do they sell this in store?
My cat needs more antibiotics can I order from you without a prescription?
What is it used for and my dog has itchy skin what can I give it for that issue