Clavamox Oral Suspension
Details
https://www.petsmart.com/dog/pharmacy/rx-medication/clavamox-oral-suspension-5274464.html
Promotions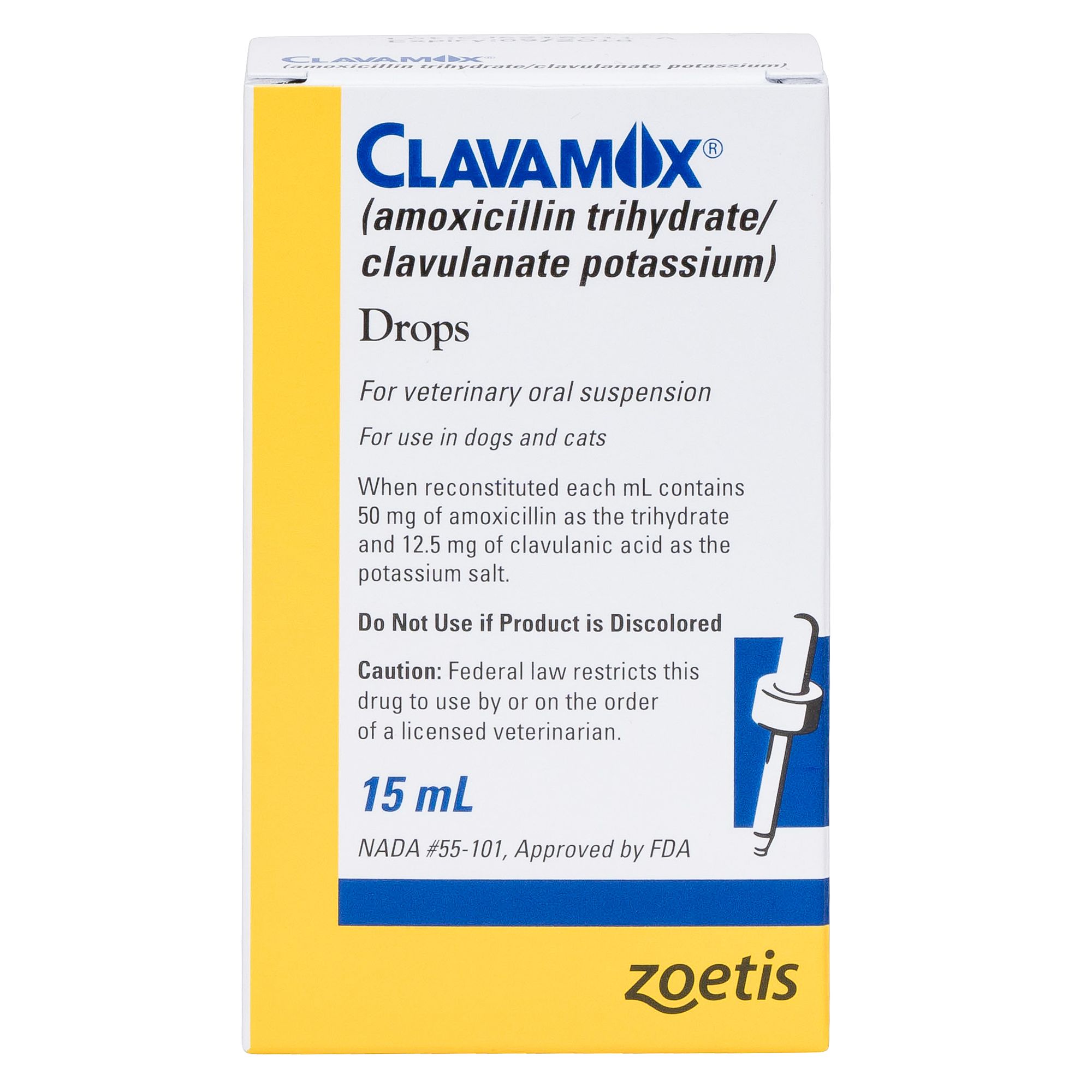 is clavamox liquid 15ml available in stores without perscription?
no unfortunately you need to spend about $85-$120 to see a vet to tell you that you need this. 
Date published: 2017-12-05
Can I pick up medication before 2 weeks! Really need it for my dog!
Would this medicine cause my dog not to eat?
Does the dosage go by weight?