Cerenia Tablet for Dogs - 4 Pack
Details
https://www.petsmart.com/dog/pharmacy/rx-medication/cerenia-tablet-for-dogs---4-pack-5274404.html
Promotions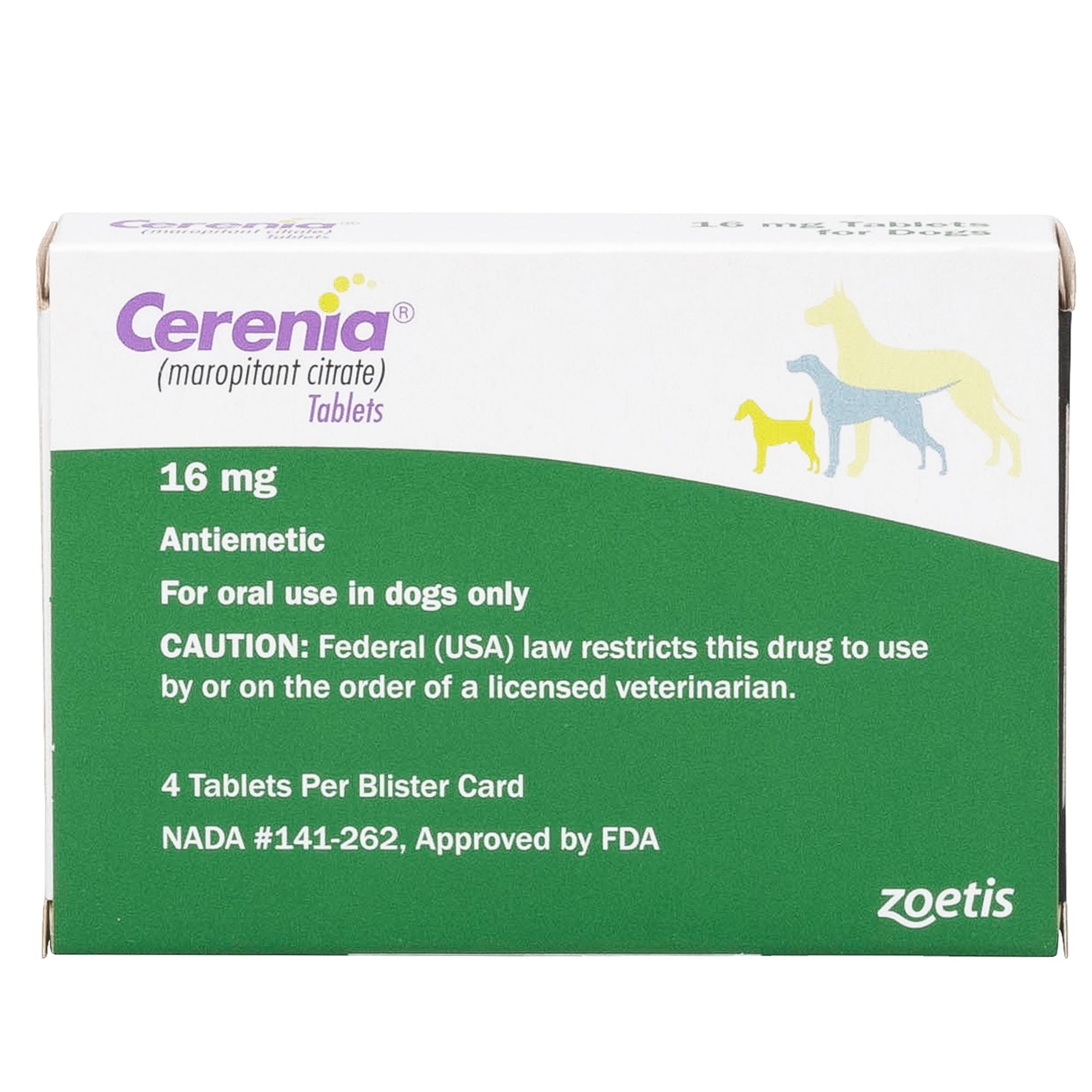 Do you need a prescription to order this med
Yes
Date published: 2017-09-13
I have a purebred 10 year old spayed miniature schnauzer that gets pancreatitis and this med works to help abate the symptoms so she gets over the attack and as always look for the cheapest way to keep her supplied with this when needed., Is this okay?
Can Cerenia 60mg be ordered online
My dog has an injury in on of the nails, and it is bleeding out. This antibiotic will work to avoid infection? Can I go and buy it over the counter?
Is this medication available in 160mg tablets for dogs. Our dog takes 1  30 min before a long car trip. 
Do you need a prescription for this?
Can it be used for cats? Is there a cerenia for cats?