Baytril Taste Tabs Chewable Tablet
Details
https://www.petsmart.com/dog/pharmacy/rx-medication/baytril-taste-tabs-chewable-tablet-5274500.html
$2.24

/Tablet
$2.68

/Tablet
$2.24

/Tablet
$2.68

/Tablet
Promotions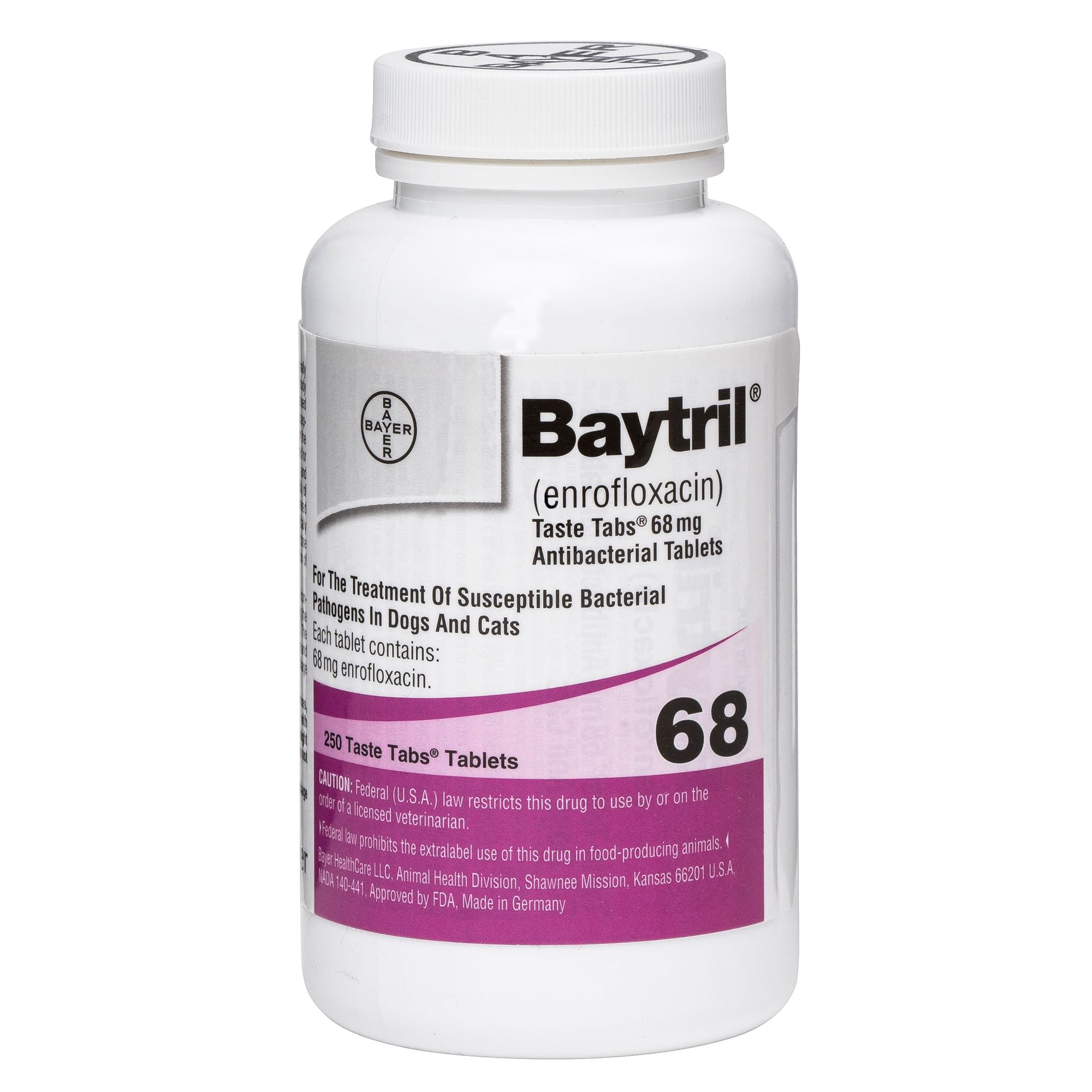 Can this be given to rats?
My guinea pig was given this I had to crush it and water it down so it could swallow it I'd ask you vet first on the dosage
Date published: 2018-05-11
does baytril 22.7mg haveto have a prescription to order .what quantity can be ordered?
The answers to your questions are all on the product page! Specifically, 1) Yes 2) Whatever the prescription calls for
Date published: 2018-01-18
Is this for one tablet or do you get more than one tablet
Is this okay to give to rats?
I want to cancel this order