Bravecto for Dogs - 1 Pack
Details
https://www.petsmart.com/dog/pharmacy/flea-and-tick/flea-and-tick-pills/bravecto-for-dogs---1-pack-5273272.html
Promotions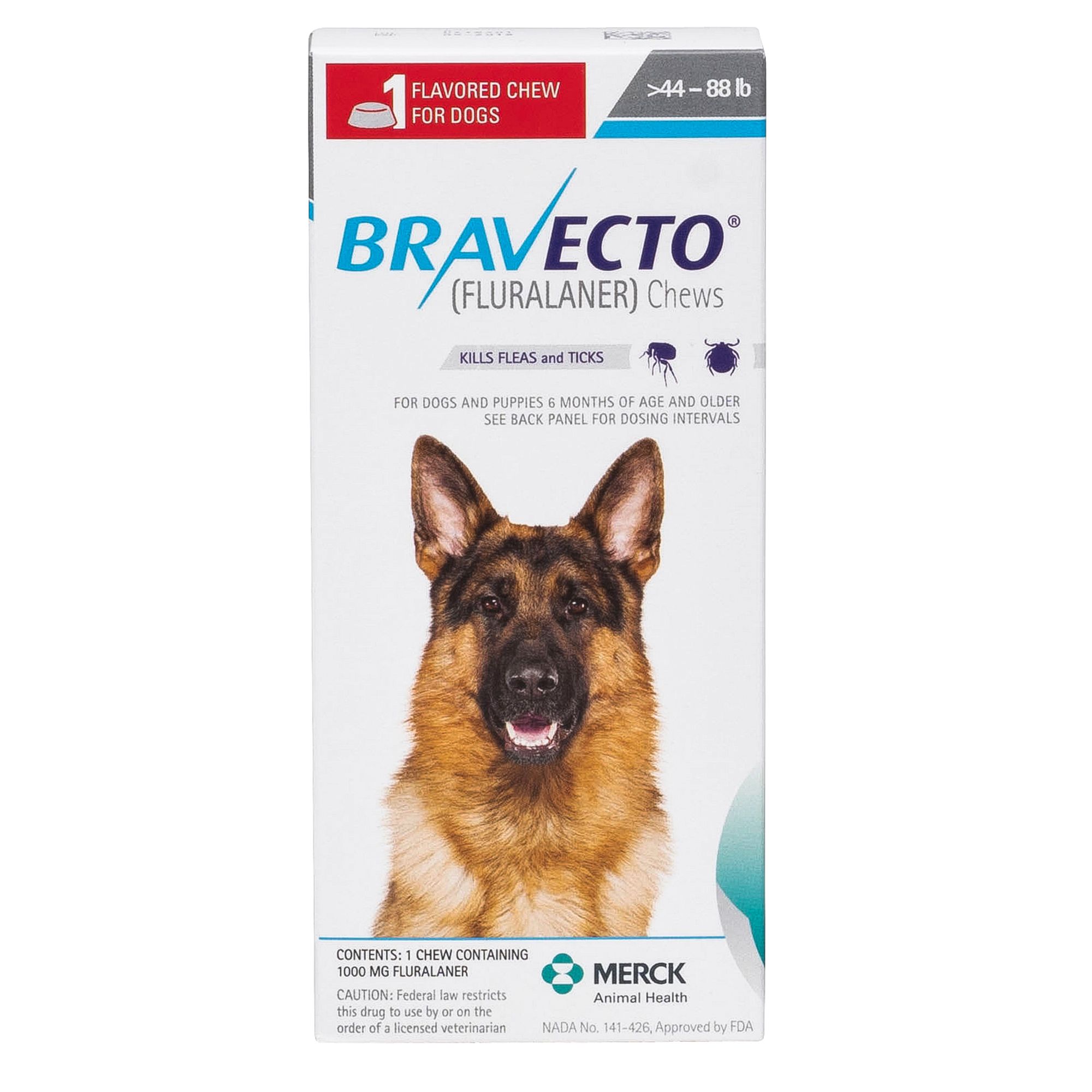 Do you carry Bravecto for cats as well? If so, how much?
I ordered Bravecto for my cats from my vet, it was the same price. 
Date published: 2017-12-23
Is this product sold in stores and in stock? or must be ordered online?
Being you have to have a prescription from your vet, I'm guessing it is not carried in store 
Date published: 2017-12-23
I need a one year supply & I don't see a choice for it. It should be less expensive. Pleasw let me know.
This is a prescription. You cannot but a year supply. 
Date published: 2017-11-28
How many tablets are in a package ?
Because it's bin chewable form. They cannot guarantee perfect dispersal of effective medication throughout. You may over medicate one & under medicate another.
Date published: 2017-11-28
I give my beagle try heart plus for heart worms, can I stop giving her the try heart plus, when I give her Bravecto?
NO this is flea medication. heartworms comes from mosquitos
Date published: 2017-10-17
Is this pill good for only one month?
12 weeks!
Date published: 2017-10-08
I have 6 dogs ranging from 10 lbs to 120 lbs can't afford to put each dog on a separate pill can I just get one size and cut it down for them
Bravecto is dosed at 11.4mg/lb. It should not be given to a dog less than 6 months of age or weighing less than 4.4 lbs.
Date published: 2017-11-28
Is this a prescription medication 
Yes you must have a vet prescribe this to your pet
Date published: 2017-10-16