Royal Canin® Veterinary Diet Urinary SO Moderate Calorie Dog Food
Details
https://www.petsmart.com/dog/food/veterinary-diets/royal-canin-veterinary-diet-urinary-so-moderate-calorie-dog-food-5206475.html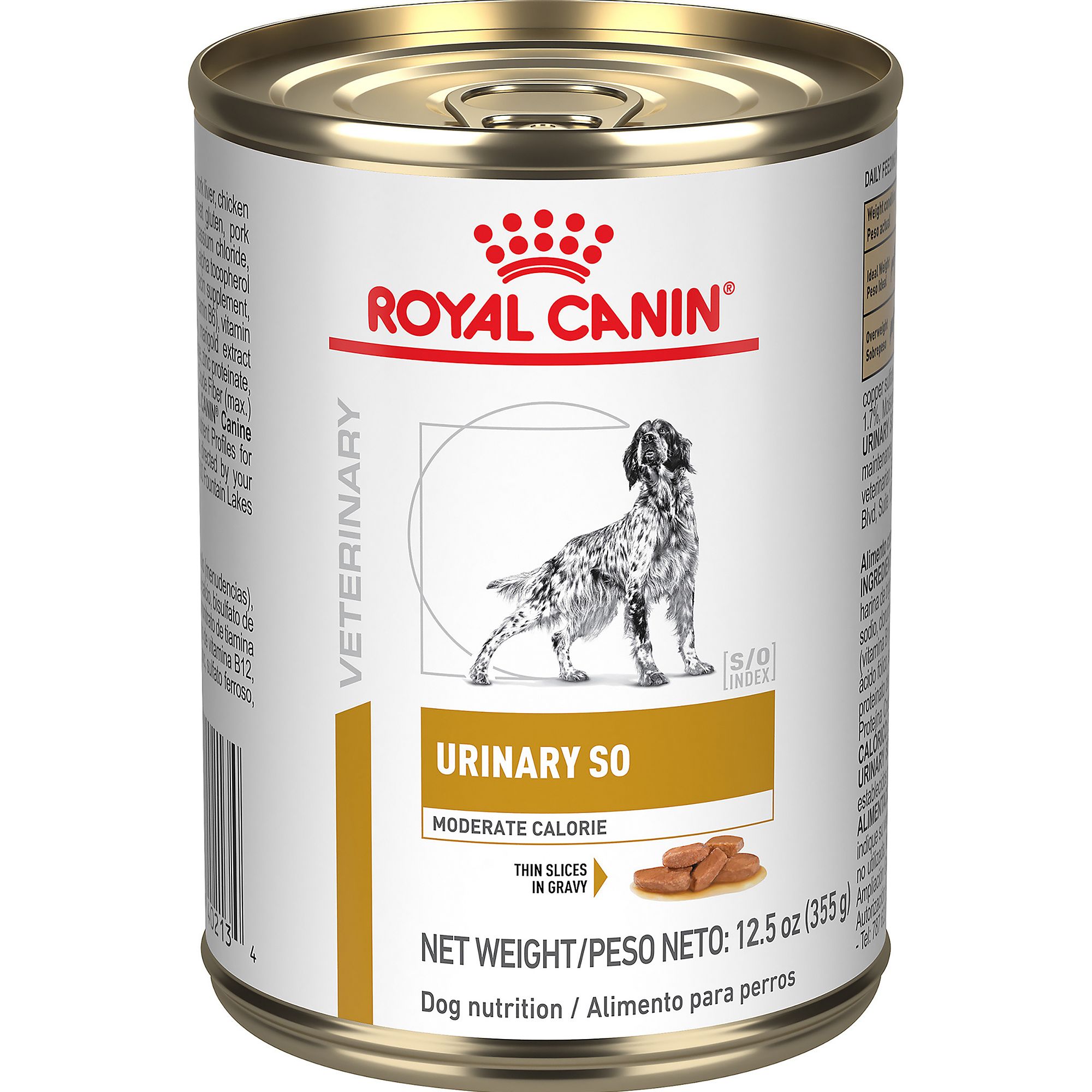 RX INFO REQUIRED
Variations
Please select a variation value to continue
It says gravy in the can of dog food. I am trying to get my dog to lose weight. I am looking for grain-free SO or CD dog dry food. appreciate your advice to help me on this issue. Marcia Lambert
My Dog is on the regular canned version of this not the morsels and lost weight as soon as he started eating it. Now I'm going to try the morsels cause his weight is to low and the treats. Hope this helps.
Date published: 2018-04-09
My vet says I have to use this for my dogs urinary issues. Problem is my dog does not like canned food. How do I get him to like it. Also he is to be on the dry too. Mixing his other one for now till he gets use to it
HOW MUCH DOES A CASE OF THIS FOOD COST AND HOW MUCH FOR SHIPPING. I LIVE IN BLACKWOOD, nj
Is it sold by the case and if so how many to a case and price?
What if we already have presented the prescription to our local store.