Hill's® Prescription Diet® z/d Skin/Food Sensitivites Dog Food - Original
Details
https://www.petsmart.com/dog/food/veterinary-diets/hills-prescription-diet-z%2Fd-skin%2Ffood-sensitivites-dog-food---original-5128804.html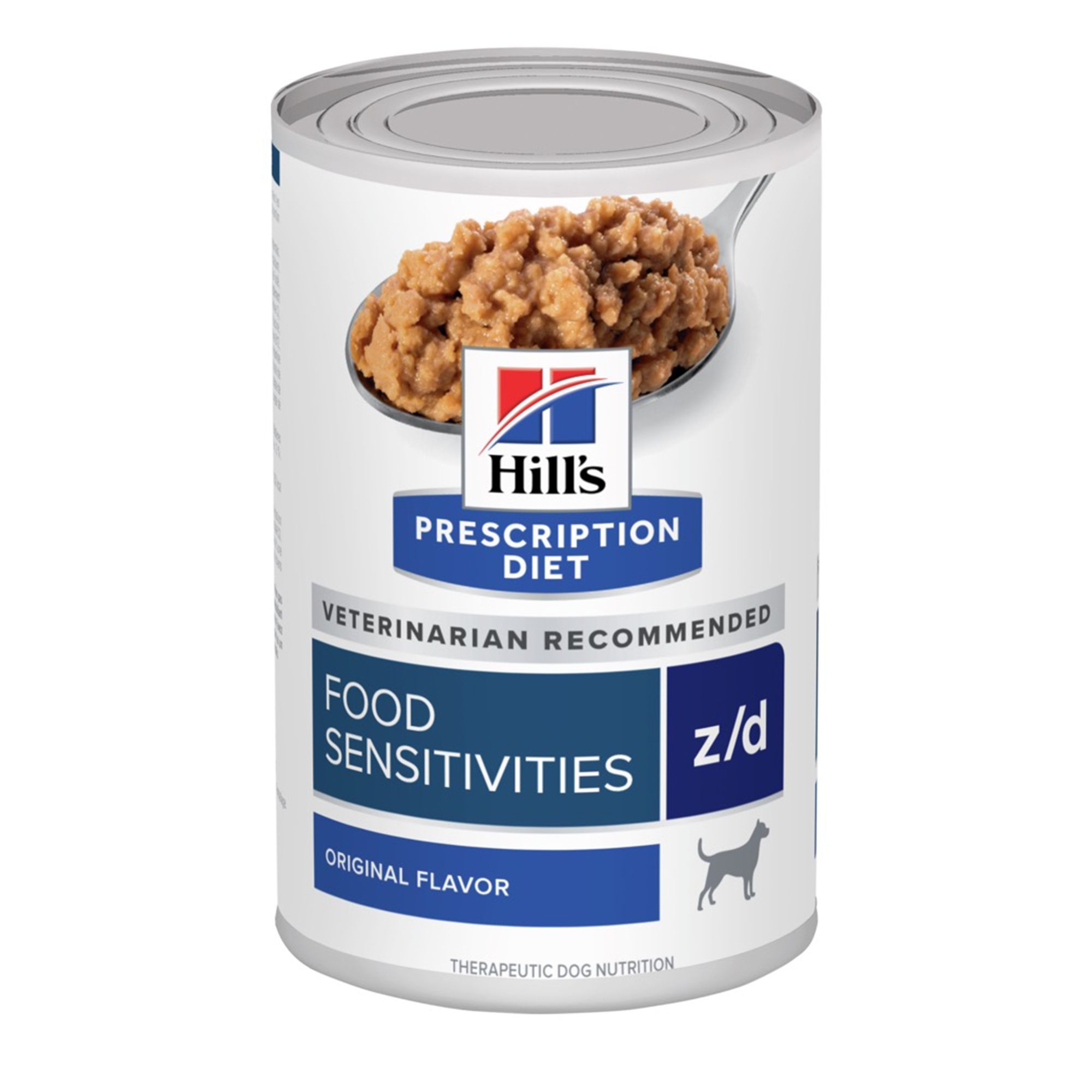 RX INFO REQUIRED
Variations
Please select a variation value to continue
My dog must eat the skin/food sensitivities D/D. Can he also eat Z/D and what is the difference
Thank you for your question. We would not recommend feeding your pet more than one product at a time. Our products are formulated to be 100% nutritionally complete and address your pet's special needs. When you mix Hill's products together or mix another brand of pet food with our products, you may minimize these benefits. Hill's® Prescription Diet® d/d® formulas are limited ingredient nutrition with single intact animal protein. These products are grain free and made with gluten free ingredients. These formulas are free from soy protein and contain high levels of Omega-3 and 6 fatty acids. Hill's® Prescription Diet® z/d® Canine has a highly hydrolyzed animal protein and a single purified carbohydrate source. This product has high levels of vitamin E and natural fiber. This product has no gluten, soy protein, or lactose. We suggest speaking with your veterinarian to determine the most appropriate product for your pet's specific condition. We hope this helps. Hill's Pet Nutrition
Date published: 2019-08-07
is their another flavor besides orginal?
Great question! Hill's® Prescription Diet® z/d® Canine dry and our canned formula only come in the Original formula. We hope this helps! Hill's Pet Nutrition
Date published: 2019-08-07
Can I order and pay online and pick up the Hill's Z/D order in my local store in Fort Myers, Florida and receive the same discount? I already have a prescription card. 
This is a great question. We would recommend addressing this question to PetSmart's customer service to confirm their ordering process.
Date published: 2017-12-28
Where is the $5.00 coupon for prescription diet?????
I was told the Hill's website had 5-1/2 oz. cans Hill's Perscription Z/D original flavor food (24 per case) I could order. I only see the 13-1/2oz. size. Please advise.