Hill's® Prescription Diet® s/d Urinary Care Dog Food - Original
Details
https://www.petsmart.com/dog/food/veterinary-diets/hills-prescription-diet-s%2Fd-urinary-care-dog-food---original-5118433.html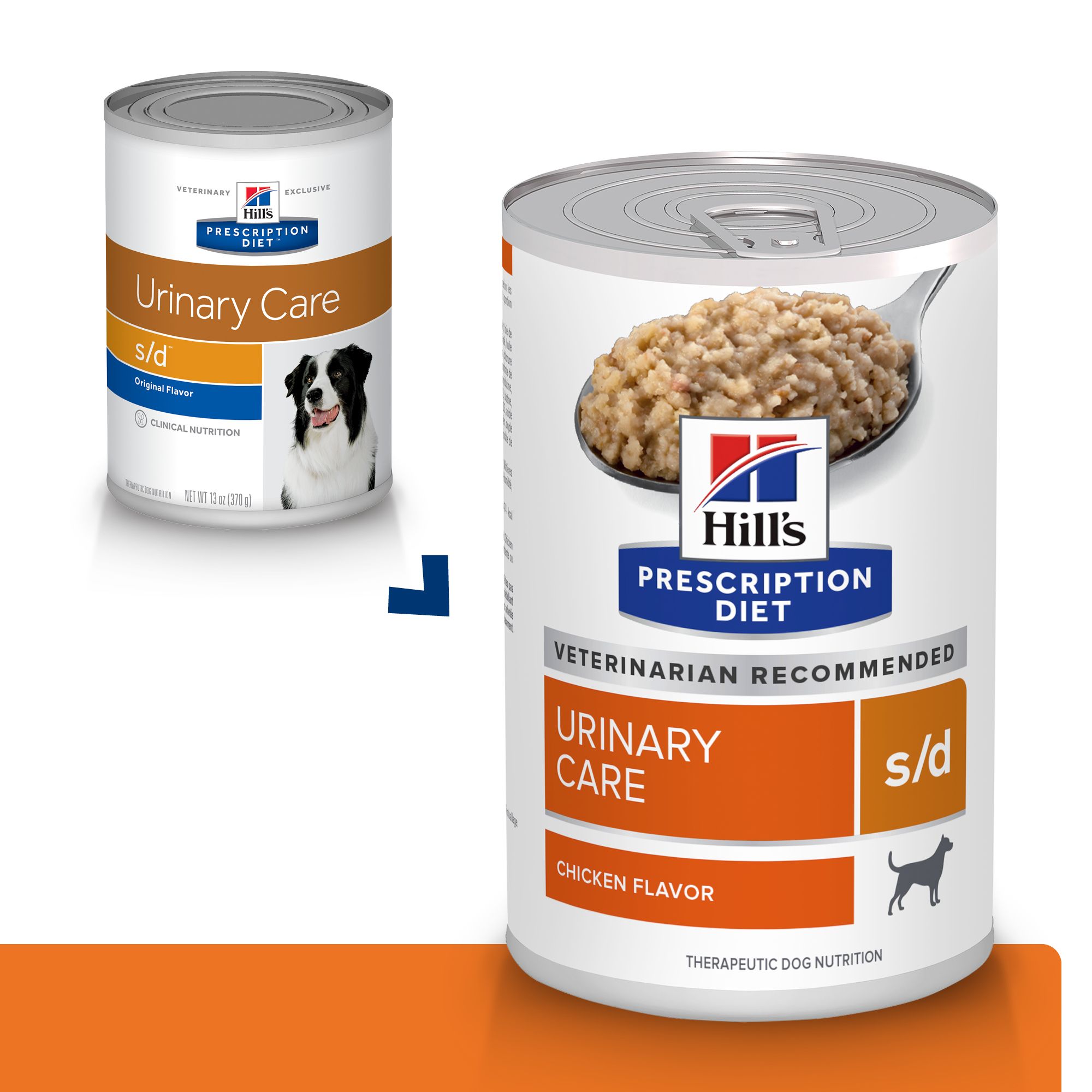 RX INFO REQUIRED
Variations
Please select a variation value to continue
It is normal to see this food in a sticky consistency I been feeding my dog with urinary care s/d formula for allmost 2 months and this didn't happen before
Thank you for your question. We apologize for any inconvenience that you have experienced. While it is difficult to tell the exact cause for this change in texture, we can assure you that this variation has no impact on the nutritional value of the food. Some possible causes of the variation are the freshness of the product or temperatures the food has been exposed to. A freshly produced product can appear softer or stickier and will generally increase in firmness as it ages. Some formulas with higher starch levels, can take longer for the starch to regenerate into a firmer loaf. If you go from using an older can to a newer can, there might be a noticeable difference in texture. We hope this helps! Hill's Pet Nutrition
Date published: 2018-09-21
does science diet s/d come in a dry dog food or just the canned?
Thank you for your question. This food only comes in a canned formula. We hope this helps. Hill's Pet Nutrition
Date published: 2018-12-08
Where can I purchase S/D dry
I am not aware they make s/d in dry food.
Date published: 2018-07-19
hi, what is the difference between s/d & c/d ? vet prescribed s/d for my female dog.
Great question! c/d helps dissolve struvite stones and reduces the risk of struvite & calcium oxalate stones with its controlled levels of magnesium, phosphorus and calcium. s/d promotes desirable urine pH levels for struvite stone dissolution. The food that will work best for your pet depends on her individual circumstances. We hope this helps! Hill's Pet Nutrition
Date published: 2018-12-19