Freshpet® Vital™Balanced Nutrition Chicken Adult Dog Food
Details
https://www.petsmart.com/dog/food/fresh-food/freshpet-vitalandtradebalanced-nutrition-chicken-adult-dog-food-5102566.html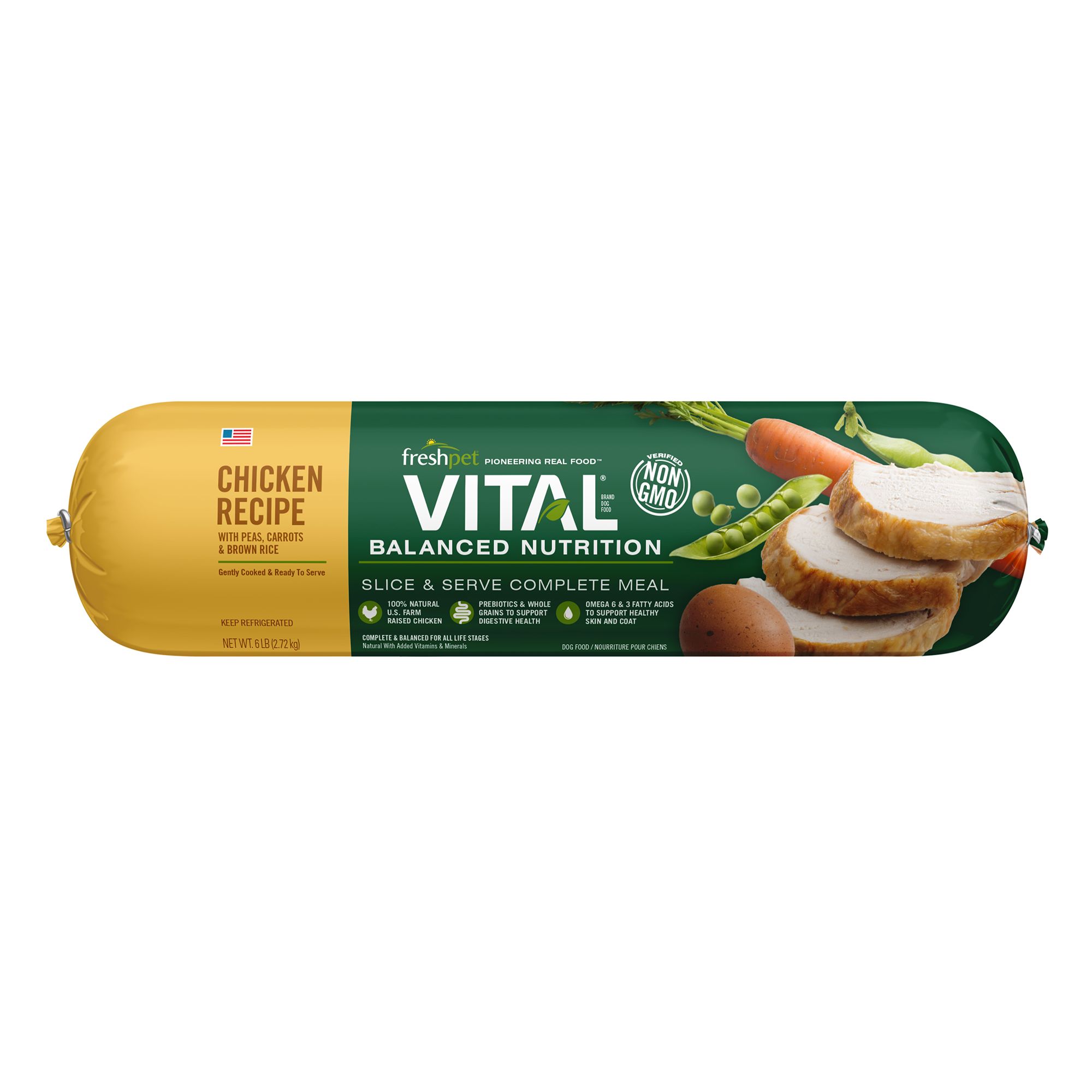 Variations
Please select a variation value to continue
This item is not available for in-store pickup. Check store availability.
Can it be frozen and thawed as needed..?
Yes. I buy a bigger roll, because it's more cost effective. I cut it up into weekly portions, bag up each portion, and freeze it for the month. I pull out one week's portion at a time.
Date published: 2017-12-20
I need this in smaller amounts as I was in my Nags Head Store yesterday and had to purchase a 6lb tube that I had to throw away because it only keeps for 1 week once opened. Will my store order 1 lb tubes for me?
I would recommend that you order smaller tubes. I have seen the suggestions posted here about freezing, but after it is frozen and thawed, the consistency and smell are less desirable. 
Date published: 2017-11-03
How many times a day 1&1/2 yr pit
why cant I order here and pick up in store. Web site shows its in stock