TruDog Feed Me Superfood Dog Food - Freeze Dried, Raw, Natural, Crunchy Munchy Beef Bonanza
Details
https://www.petsmart.com/dog/food/dry-food/trudog-feed-me-superfood-dog-food---freeze-dried-raw-natural-crunchy-munchy-beef-bonanza-5251354.html
Promotions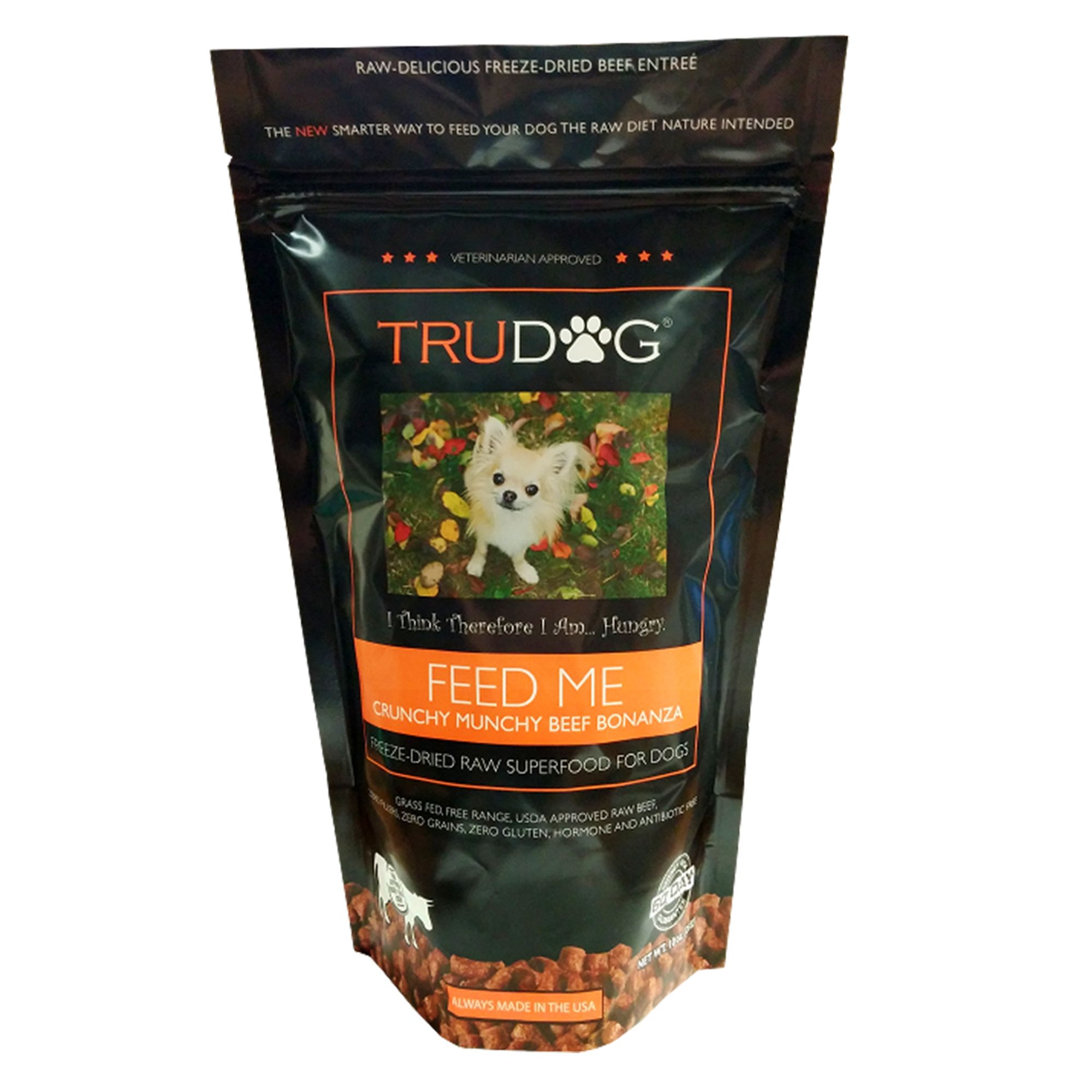 I have a 9 pound dog and a 14 pound dog. So the 9 lb dog only gets 1/3 cup a day and that's it? My 14 lb. Would get 3/4 cup each day and they get no other food?
I have a large breed dog! Do you sell the supper food in larger quantities!?
What is suggested amount for a 92 pound GSD, who needs to maintain or lose a little weight?