Simply Nourish™ Adult Dog Food - Natural, Lamb & Oatmeal
Details
https://www.petsmart.com/dog/food/dry-food/simply-nourishandtrade-adult-dog-food---natural-lamb-and-oatmeal-5162957.html
Discounted Price

$9.29
Old Price

$11.29
Promotions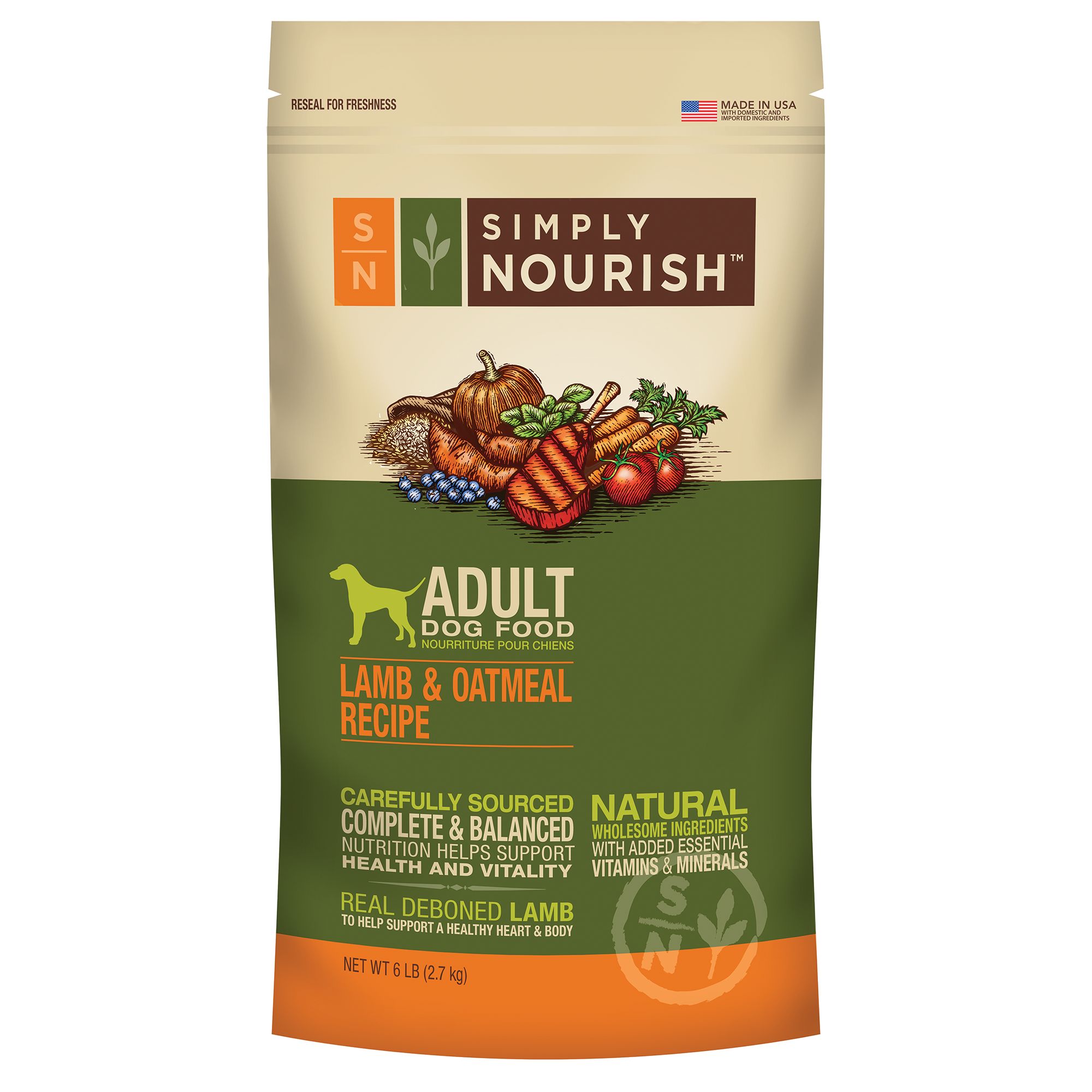 I just purchased a 30lb bag. It looks like there's straw like material in with the kibble. Is that normal?
No, that is absolutely not normal. Always check on the back of the bag near the nutritional value in a pale yellow square for the 'best by date'. I purchased a bag that had some type of moths in it and something that looked like webs. I returned it to the store and a clerk alerted me to the 'best by date'. I had no idea there was a date on it. Also my bag had a small opening in it and apparently that's how the moths got in.
Date published: 2019-08-06
Is this grain free
No. Oatmeal is a grain. This is "Lamb and Oatmeal Recipe".
Date published: 2018-11-24
@JennRoss: I am wondering the same thing! Did you ever get an answer? I can't find the 30 lb bag in stock in stores anywhere and it's also showing as unavailable to have shipped. I really don't want to pay an extra $7.59 a month to buy two 15 lb bags.
Hi, yesterday this bag of Simply Nourish 30 pounds with 3 extra pounds  had a special discount price and I want to buy it with that discount, so please I will appreciate your help on this matter.
How much sodium is in this food?  Is it good for dogs with heart valvular disease?
I can't seem to find the 30 lb anymore only the smaller bags... are y'all discontinuing the larger bag?
Why is Simply Nurish Lamb n Rice 30lb bag no longer available for Auto ship?
How do we get the old version of lamb and oatmeal, the new version has barley added. My dog cannot have barley.