Purina® Pro Plan® Focus Large Breed Puppy Food - Chicken & Rice
Details
https://www.petsmart.com/dog/food/dry-food/purina-pro-plan-focus-large-breed-puppy-food---chicken-and-rice-5148006.html
Discounted Price

$38.48
Old Price

$38.99
Promotions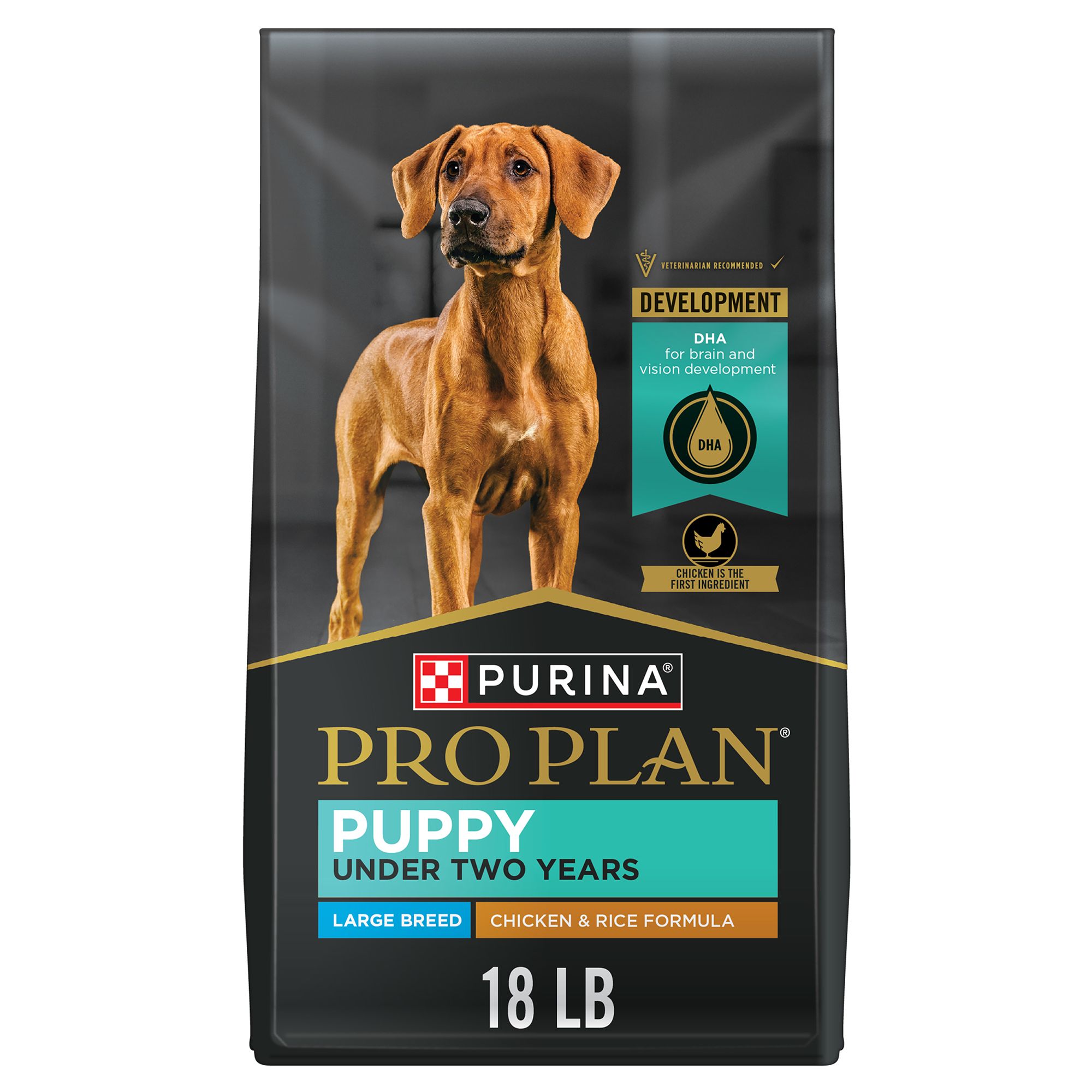 Would the large breed variety be suitable for a Golden Retreiver, or just the regular puppy variety?
Yes. Any dog that will grow to a normal weight of 70 lbs or more should be given a large breed puppy food. That's because the nutritional needs of large and giant breed puppies are different from those of small and medium breeds. Reason: Large (and "Giant") breed puppy food is specially formulated to minimize 'growth spurts' which can lead to bones growing too fast and lead to: 1) Elbow dysplasia 2) Osteochondrosis (OCD) 3) Canine hip dysplasia (CHD) 4) Developmental orthopedic disease (DOD)
Date published: 2019-04-17
its this food good for my puppy hes an english bulldog?
An english bulldog is not considered a large breed. This food is specifically for large breeds, so that means any dog that will be 70lbs or more once they are full grown at the ideal weight. English bulldogs should not exceed mid 50lbs
Date published: 2019-01-25
I have a 8 weeks goldendoodle, can he eat this puppy food?
Yes.
Date published: 2018-11-05
Started my lab on this food .He enjoys it .Has gained like 5lbs .But. has loose stools with this food. Has anyone seen this .
Looking for focus pro plan chicken rice large breed dog food
wold this be good for a english pointer?
Is Purina Pro Plan on special today
Dose the bag have a reseal on it