Nulo MedalSeries Adult Dog Food - Grain Free
Details
https://www.petsmart.com/dog/food/dry-food/nulo-medalseries-adult-dog-food---grain-free-5212534.html
Promotions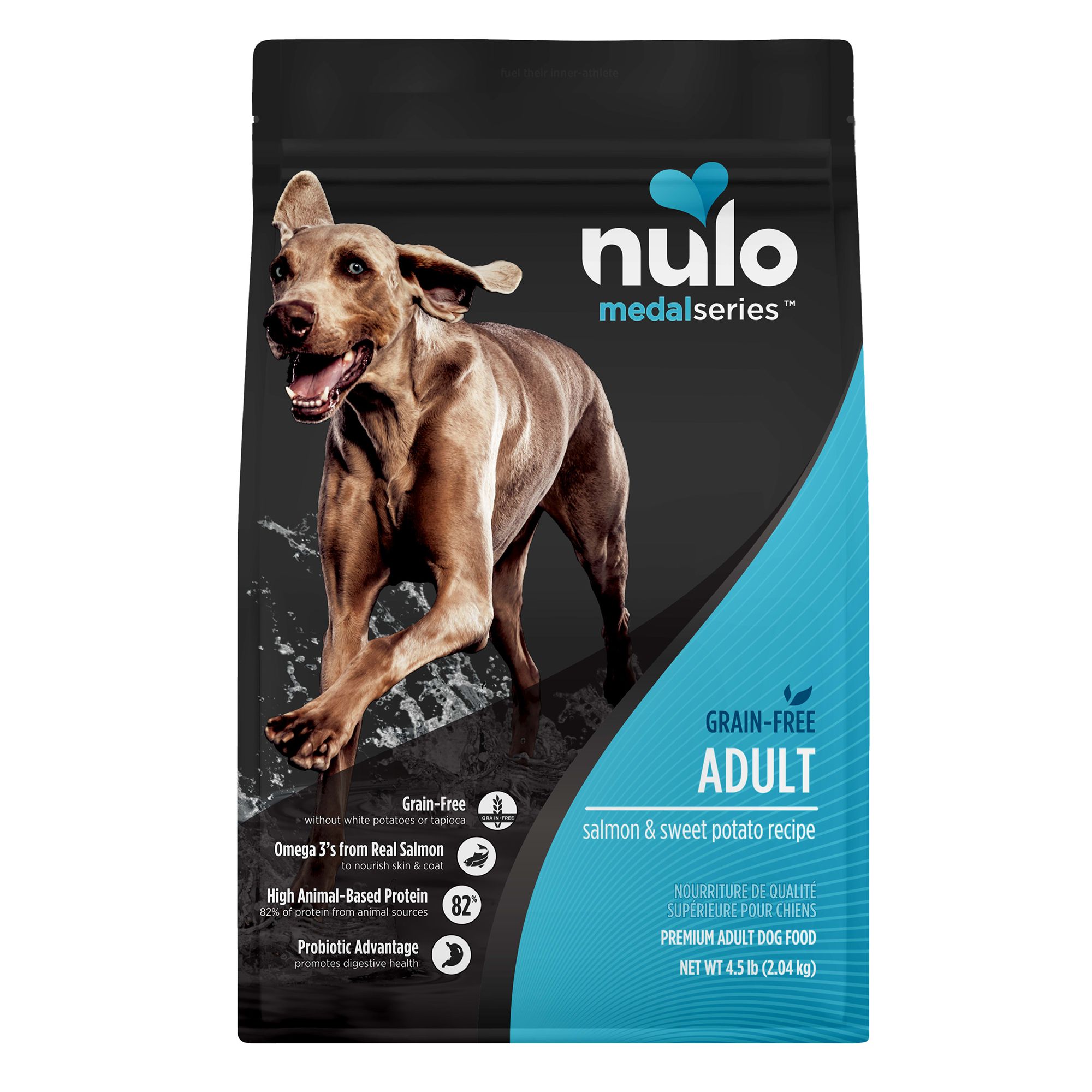 what is the difference between freestyle and medal? Can I only get the medal at petsmart?
There is not much difference between the freestyle and medal series. Mainly its just different flavors (one may be salmon and lentils and the other may be salmon and pees). Both are great quality products. However, big box retailers are NOT allowed to sell freestyle, but you can always order it online or go into your local specialty store (the price will be about the same).
Date published: 2018-03-17
Is the dog food size small enough for a small mouth 5 lb chihuahua 
is autoship available for this product?
Hello! I'd like to know if there is a possibility of shipping of the product (Nulo Medal Series Adult Dog Food-Lamb +Grain Free) to Israel?
What is the difference between large breed and regular.  I have a40 pound Lab, is large breed good for him
I calculate the carbs at about 33% which seems a bit high ... What do you say they are? Currently the food I feed my pup is less than 10% carbs (sugar).