HALO® Vegan Adult Dog Food - Natural, Holistic Garden of Vegan Recipe
Details
https://www.petsmart.com/dog/food/dry-food/halo-vegan-adult-dog-food---natural-holistic-garden-of-vegan-recipe-5261827.html
Discounted Price

$39.32
Old Price

$44.91
Promotions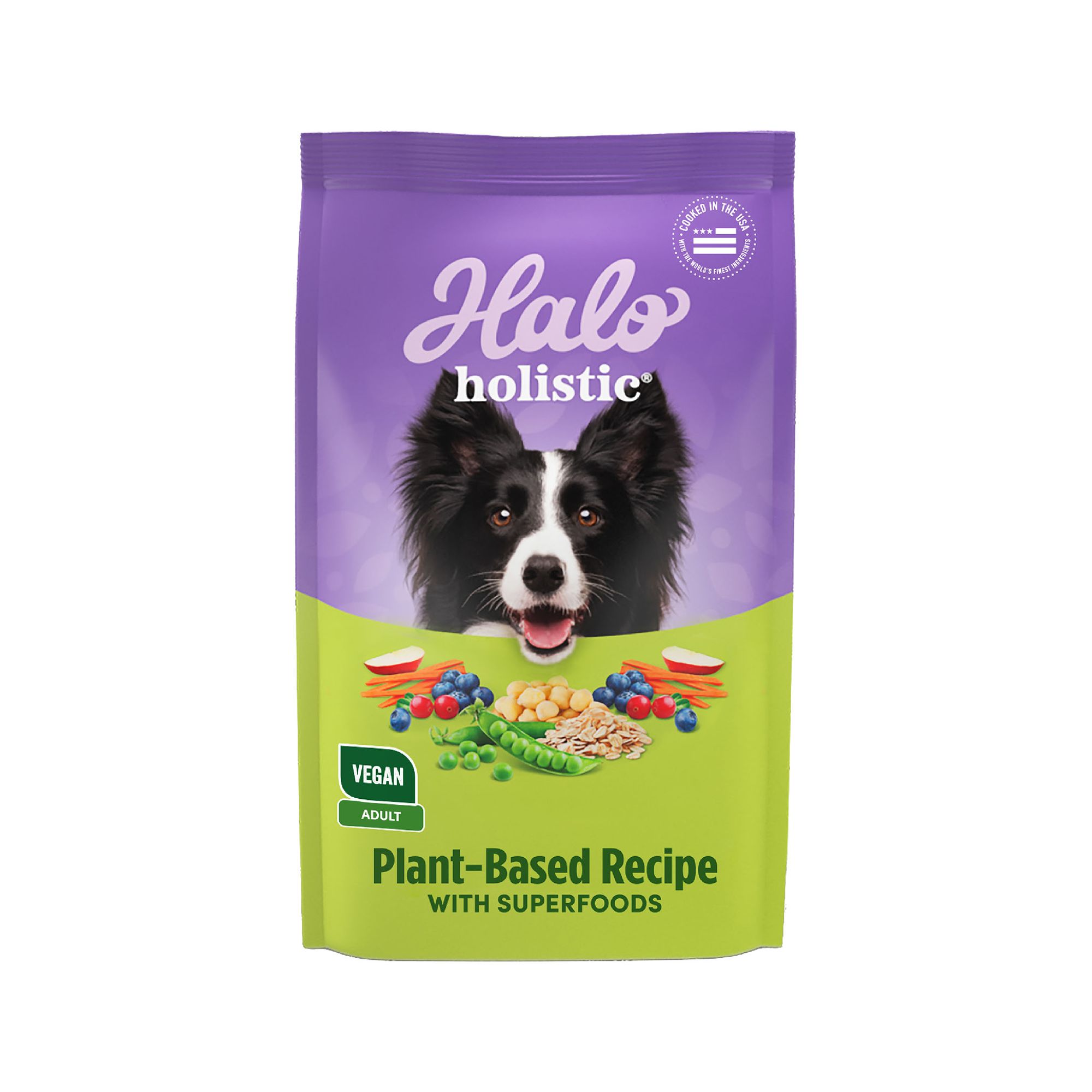 Our poor dog suffers from frequent ear infections, she's allergic to meat protein and is on prescription food. I wonder if a vegan diet may help with her ear infections??
My dog is also allergic to meat protein...any and all meat proteins...His issue is itchy skin, not ear infections. He was on Rx dog food (hydrolyzed protein), it didn't make a difference. I just switched to Halo Vegan a week ago and I've noticed a tremendous difference. We also bought vegan treats to make sure there is absolutely no animal protein in his diet. All I can say is that it's worth a try...start with a small bag. Good luck!
Date published: 2018-12-09
My vet was concerned about the iron levels because she can't find any information about it. What is the iron level in the vegan diet 
Dear Bryar110, thank you for coming to us with your question. We do not state the information for iron as it is one of the last ingredients. However, we follow the AAFCO nutrient profiles and it's 80.0 mg/kg minimum. If you have any other question, call Halo at 1-800-426-4256. Halo, Purely for Pets 5/17/18.
Date published: 2018-05-17
Do you have a small breed option?
Dear Kat Arcila, thank you for your question. Sorry, but we do not offer a Small Breed option. However, since the kibble is like a saucer and not big it can be fed to a small breed. If you have any other questions, feel free to call us at 1-800-426-4256. Halo, Purely for Pets 5/19/18.
Date published: 2018-05-16
What are the sizes of the HALO dry dog food--I've just seen 4lbs bag1!
Hi Susan116 , I have also seen HALO dry dog food come in 14lb. bags and 25lb. bags , however not all flavors come in these two larger size bags of HALO dry dog food. If I may ask what flavor are you interested in purchasing for your dog and what size bag where you interested in ? I do not work for PetsMart and I am not a employee of HALO Holistic Pet Food, however I would like to try to help you, that is if you still need the help. :-) Jodi ..... My Email is: Jods1012@gmail.com .
Date published: 2019-03-12