BLUE Life Protection Formula® Small Breed Adult Dog Food - Chicken & Brown Rice
Details
https://www.petsmart.com/dog/food/dry-food/blue-life-protection-formula-small-breed-adult-dog-food---chicken-and-brown-rice-5127741.html
Discounted Price

$15.99
Old Price

$19.99
Promotions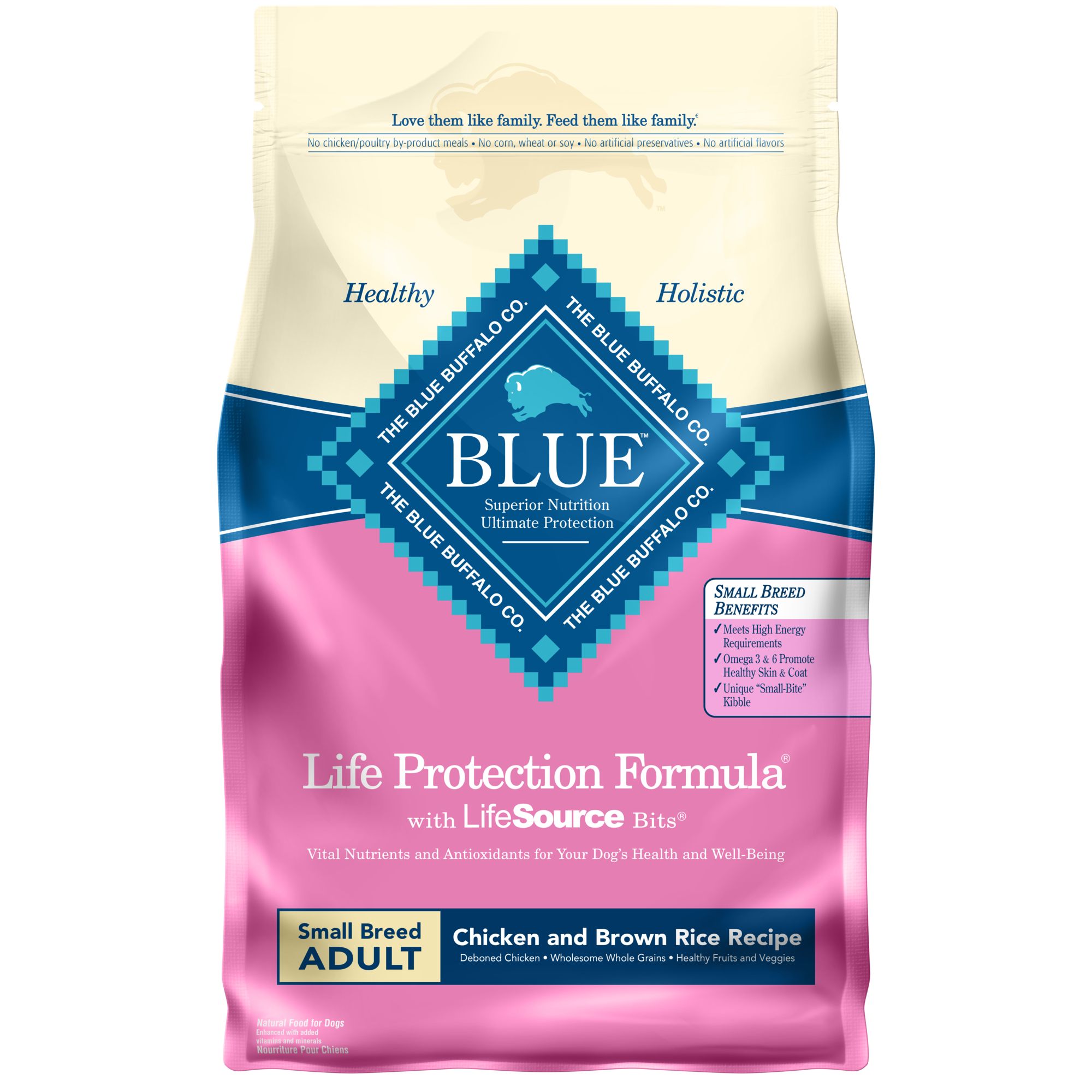 I'm trying to order chicken an rice for small breed in the 15 lb bag to pick up at the store. I have done this before but it only comes up with the small bag.
Maybe the store location you selected only has the 6lb bag. Try changing your store location.
Date published: 2018-11-29
What size (weight) is this bag of food?
This product comes in 6lb and 15 lb bags.
Date published: 2019-01-08
This is not a grain-free product, correct?
This brand has a grain free option.
Date published: 2019-01-08
I just purchased this in stores and was charged 35.99. Why is there a price difference. Can I get this on sale price. 
If you show them the online advertised price at petsmart they will give it to you for that price
Date published: 2019-01-08
How small are the pieces? Are they smaller than dry cat food pieces, about the same size, larger?? He's a very small (toy) chihuahua, probably weighs about 4 lbs and I noticed he doesn't like dog food pieces that are too big. Thank you.
Is there a blue buffalo product for small breeds that does not have the increased protein, as my pup is active but overweight?
How small are the kibbles?
Does this have yeast in it