BLUE Life Protection Formula® Adult Dog Food - Chicken & Brown Rice
Details
https://www.petsmart.com/dog/food/dry-food/blue-life-protection-formula-adult-dog-food---chicken-and-brown-rice-5066963.html
Promotions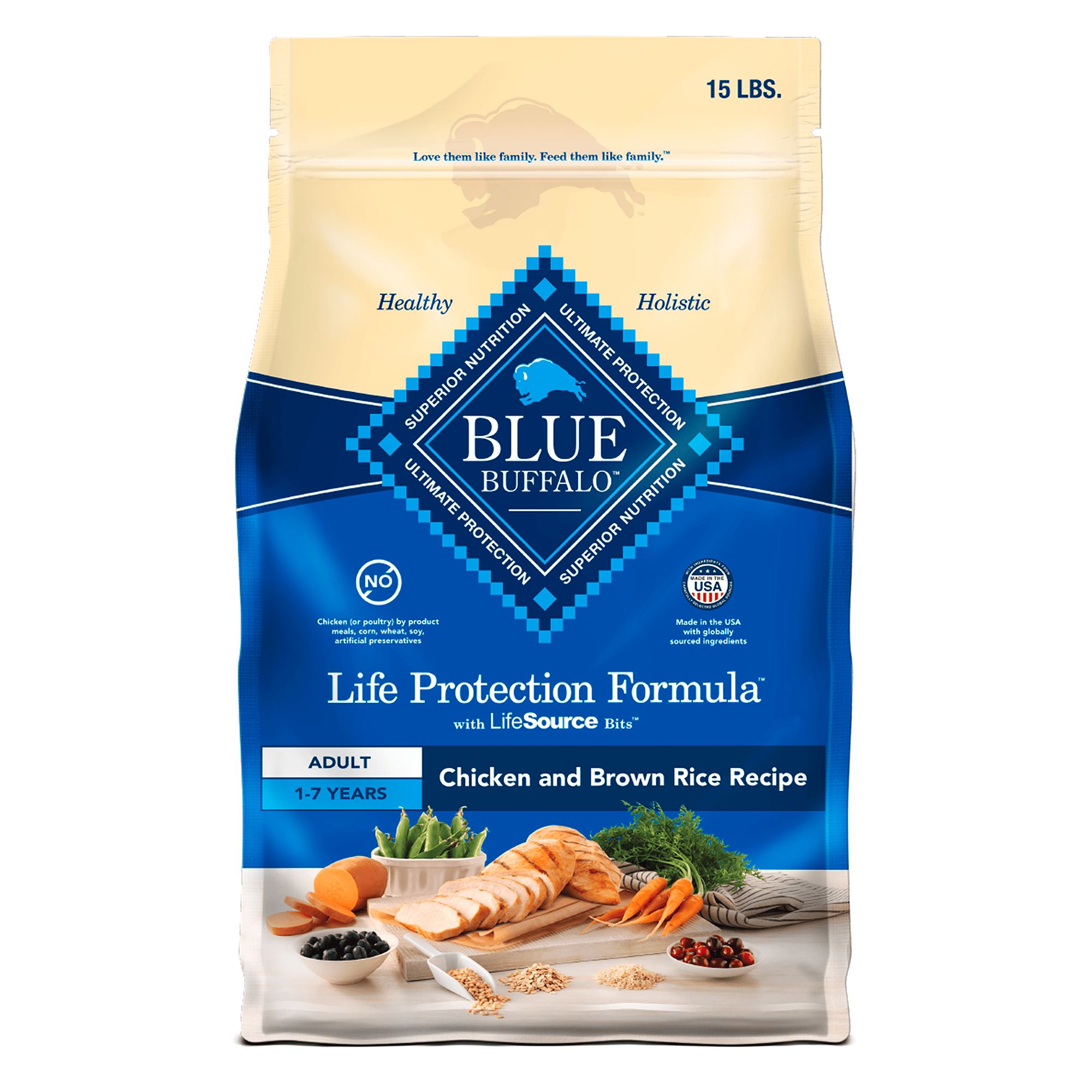 When you have serving size, is that per meal, morning and evening or do I split that amount into two meals.
It's a daily feeding chart, so the amounts listed are daily amounts and you can split those up throughout the day. However, very rarely does your dog really need as much food as is listed on the bag, especially if its a breed like a lab or it doesn't do a lot of hard exercise.
Date published: 2018-05-17
is this available in store and if so same price?
Yes it is :)
Date published: 2018-05-21
why is this not available in "Senior"?
This bag is available in senior I buy it for my dog all the time :)
Date published: 2018-05-21
is the Blu Life good for a shitzu dog
Hello I would say it is I feed it to mine since I first got him and he loves it :)
Date published: 2018-05-01
 How much is shipping if I have it sent to the store and pick it up at the store 
There is no shipping charge for items picked up in store.
Date published: 2018-05-21
Can I order online and pay at the store when picking up.
Blue Buffalo Toy Breed dog food, is it in stock  in the Petsmart store on S Regal in Spokane WA99223
How does this dog food compare to iams senior (7 plus years old).