Rachael Ray™ Nutrish® Dog Food - Natural, Variety Pack, 6ct
Details
https://www.petsmart.com/dog/food/canned-food/rachael-rayandtrade-nutrish-dog-food---natural-variety-pack-6ct-5277822.html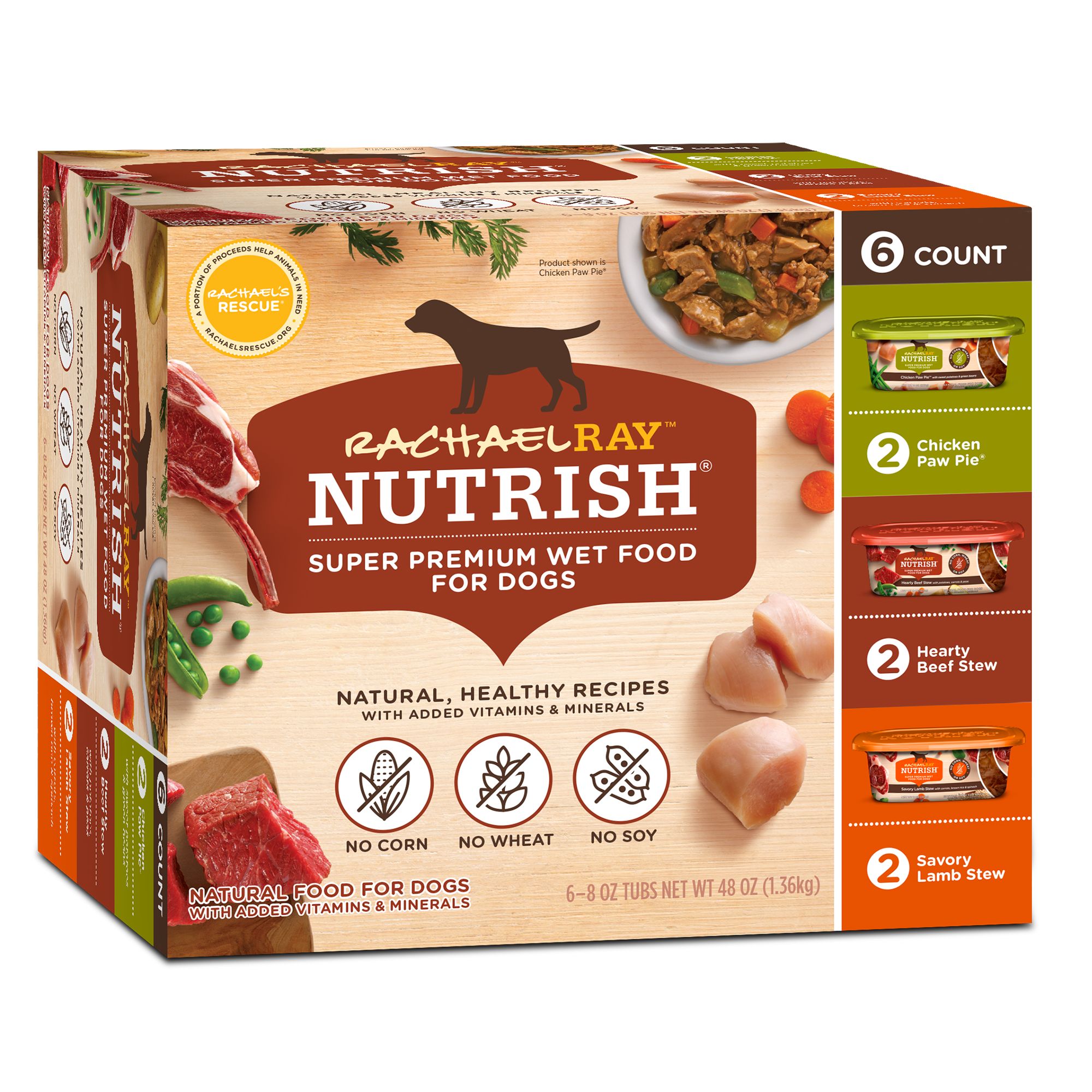 Is this dog food made in U.S.A.? The wet dog Food.
nope, it says on the label, "product of thailand".
Date published: 2019-09-03
Can I order a six pk of beef stew and how much would that be? How much should I be feeding my 17 lb Lhasa Apso?
You should be feeding your 17 lb Lahso Apso 2 1/2 tubs of the Hearty Beef Stew, per their weight recommendations. Here's the chart: Hearty Beef Stew Dog Wt (lbs) Tubs per day 5 lbs 1 tub 10 lbs 1-1/2 tubs 20 lbs 2-3/4 tubs 30 lbs 3-1/2 tubs 40 lbs 4-1/2 tubs 60 lbs 6 tubs 80 lbs 7-1/2 tubs 100 lbs+ 8-3/4 tubs plus 1/2 tub for every 10 lbs. over 100 I am not sure they make a 6 pk of just 1 flavor, but you can always just buy 6 of the flavor you like. Hope this helps!
Date published: 2018-04-14