BLUE Wilderness® Adult Dog Food - Grain Free, Natural
Details
https://www.petsmart.com/dog/food/canned-food/blue-wilderness-adult-dog-food---grain-free-natural-5131520.html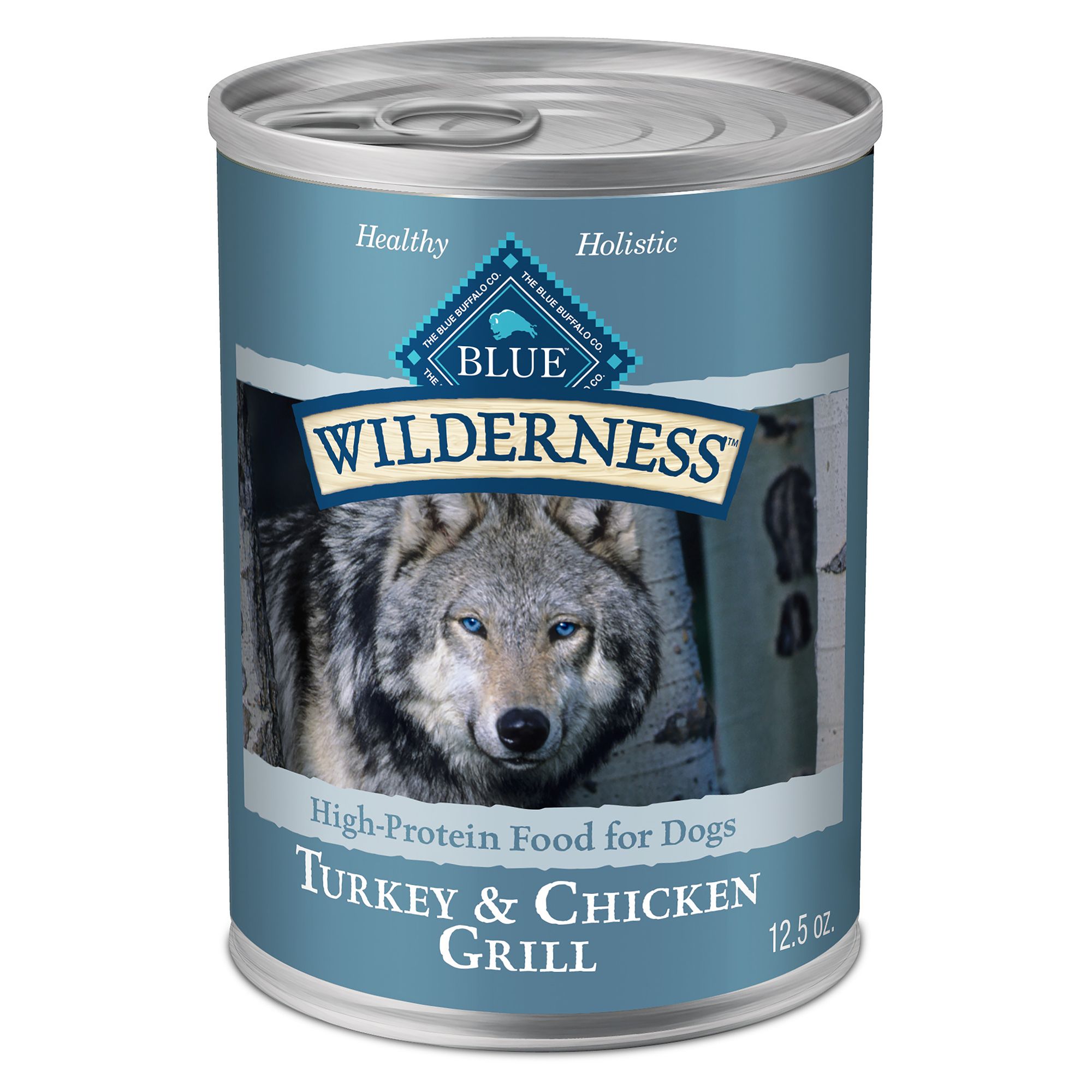 What if I don't want to order 12 of the blue wilderness turkey & chicken grill canned food? My dogs like a variety.
"Ship to Me" requires 12 cans of the same food - no mix n match.  The only way to order a variety of canned food is to choose "Pick Up at Store".  Note: you have to change the delivery option to "Pick up at Store"  for each and every item you put in your cart. Be careful - the website immediately defaults back to "Scheduled delivery" which is not even offered at all stores.  The store in our area does not offered Scheduled Delivery, but the Petsmart website defaults to this every time you log on.  I called Customer Service when I had this issue, She was not knowledgeable and only knew that I had to order 12 cans of one kind to have it shipped.   I almost gave up after spending 45 minutes trying to place an online order.  Thankfully, I figured out myself that I needed to use Pick up at Store.  I was ready to order somewhere else.  
Date published: 2018-04-11
My dogs only like ground or pate  i tried the beef and chicken canned-it is groundand they loved it  can anyone tell me which of the other flavors are ground-none of them really state whether ground or "stew" etc   Thanks
I also have only used the Beef & Chicken flavor, but I'm guessing that the other flavors in this specific Blue Wilderness lineup, whether trout, duck, turkey or salmon would be made the same, as a pate.
Date published: 2018-08-26
Why does it say order in increments of 12 cans. I want more then 12 but not the same 12 cans.
Is this loaf form or chunk style?  We prefer the loaf style.  It would be helpful if this was stated in the description.  I hate putting an order on hold just to find out basic info on a product.