FRONTLINE® Plus 5-22 Lb Dog Flea & Tick Treatment
Details
https://www.petsmart.com/dog/flea-and-tick/spot-ons/frontline-plus-5-22-lb-dog-flea-and-tick-treatment-5152654.html
Promotions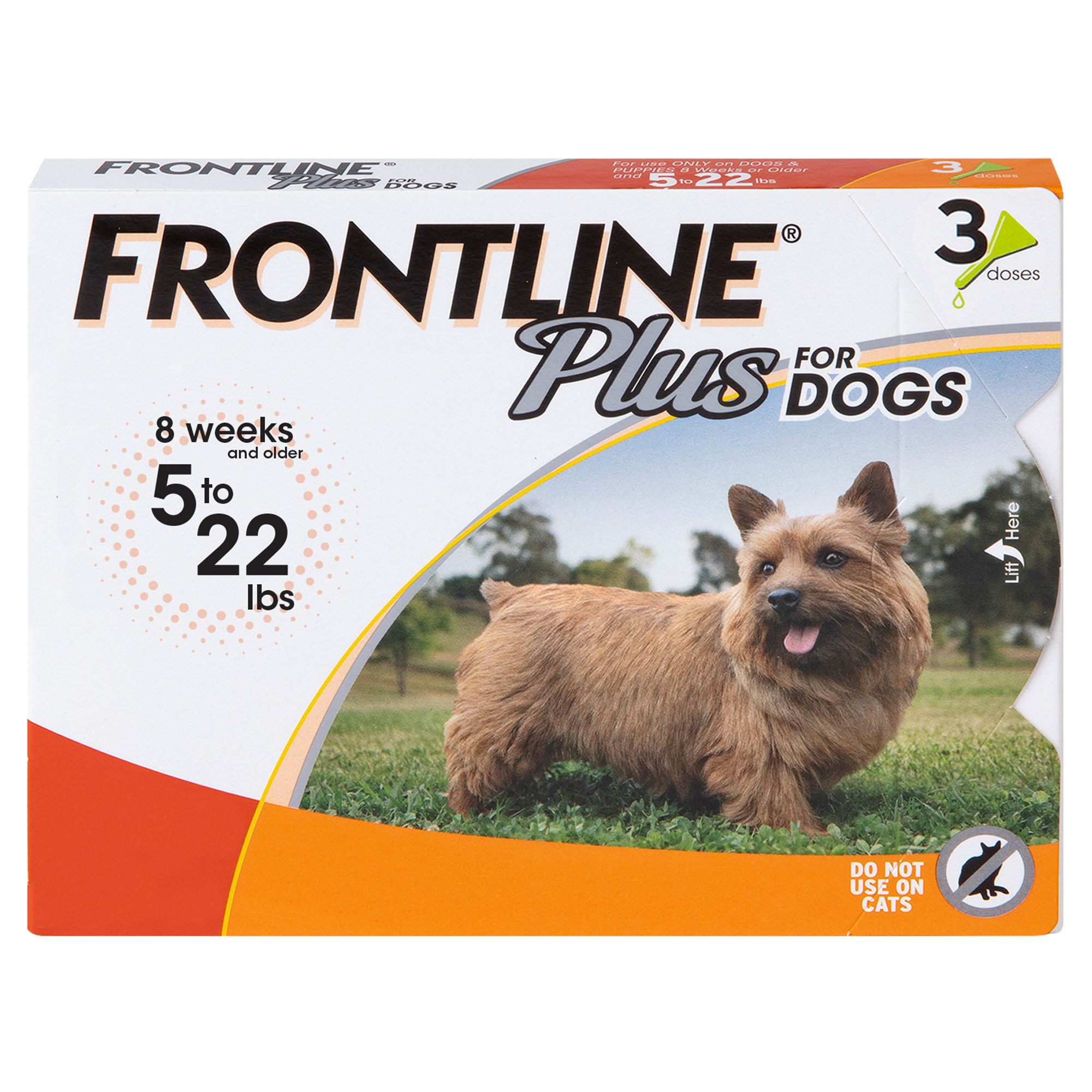 My dachshund is pregnant. I treated her 2 weeks ago, she still has flees. Can I treat her again now, or will that hurt her?
Just a question I don't know about retreating so soon but did you treat house and yard I'm getting ready to start using and they had more good reviews then bad I wanted to ask all bad reviews if they did that
Date published: 2019-05-16
Is it going to be that price when I go to store tomorrow
They will price match
Date published: 2019-01-09
HOW long does it take for FRONTLINE plus to start working ? We gave our dog the right dosage and it's been three days and our dog still has FLEAS and he's a inside dog.we took him to a friend's and she avoided telling us that her place was infested !!
Can I pick this item up for Price $35.29 at my Petsmart store?instead of delivery? Thank you
My maltipuu has fleas.  How quick will this work?
Had this product been disco tinged. What is frontline plus SPOT ON
Should frontline be put on the dog before or after a bath?
Does this cover heart worm also?