Only Natural Pet® Dog Flea, Tick & Mosquito Collar
Details
https://www.petsmart.com/dog/flea-and-tick/flea-and-tick-collars/only-natural-pet-dog-flea-tick-and-mosquito-collar-5239152.html
Promotions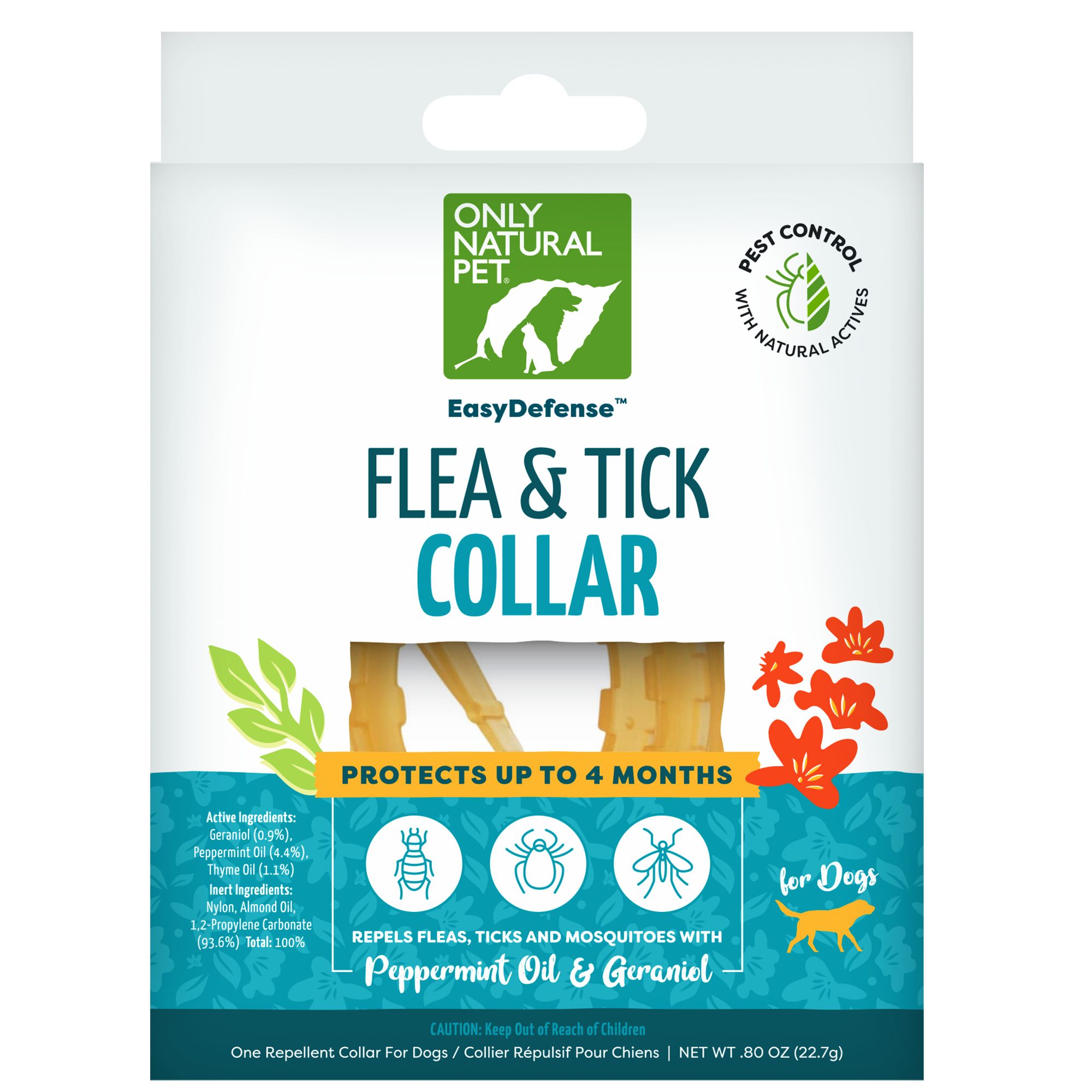 Can a dog that's 5 week use this
Although a natural repellent I wouldn't use in a puppy under two months old. It's very strong and could make puppy sick from the smell. If puppy has fleas I would bath with Dawn dishwashing soap, let sit for approximately five minutes rinse well being careful not to get in eyes, ears or mouth. 
Date published: 2018-06-11
I use k9 advantix 2 would it be safe to use along with that?
My dog is a therapy dog that has lots of kids and adults at hospital pet her.  Is it safe for them to pet her? 
 My dog rolled in something and needs a bath.  The collar is on perfectly, but the way it's designed I cannot remove it for the bath. Will a bath harm the collar ??
I have two small children, is it unsafe for them to touch the dog when it is wearing the collar or does the product say "keep out of reach of children" because it is obviously not a toy.