TropiClean® Life™ Probiotic Dog Supplement
Details
https://www.petsmart.com/dog/dental-care-and-wellness/vitamins-and-supplements/tropiclean-lifeandtrade-probiotic-dog-supplement-5271113.html
Promotions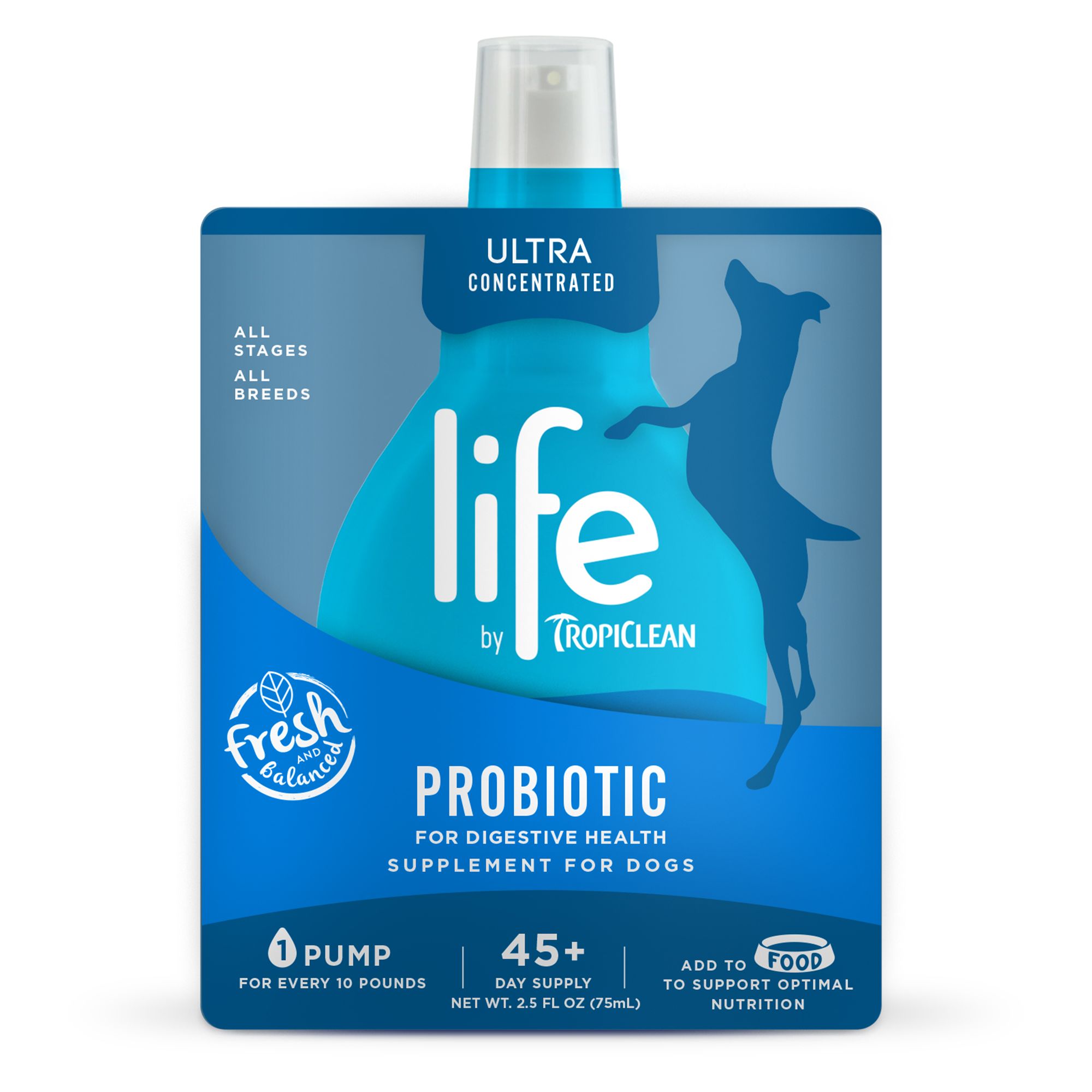 Approximately how many "pumps" are in this supplement pouch? I'm trying to decide between a dog food w/ probiotics or one w/out, that's about $15 cheaper. So, I essentially have $15 to spend on a probiotic for a 74 lb dog.
I have 2 large breed dogs and this last me for about 2 or 3 months giving them about 6 pumps each two times a day
Date published: 2017-11-03
Do I add to my dog's food at each meal or only once per day?
I do it on every meal
Date published: 2017-11-03