Only Natural Pet® Canine Thyroid Wellness Chewable Tablets
Details
https://www.petsmart.com/dog/dental-care-and-wellness/vitamins-and-supplements/only-natural-pet-canine-thyroid-wellness-chewable-tablets-5238953.html
Discounted Price

$20.25
Old Price

$23.99
Promotions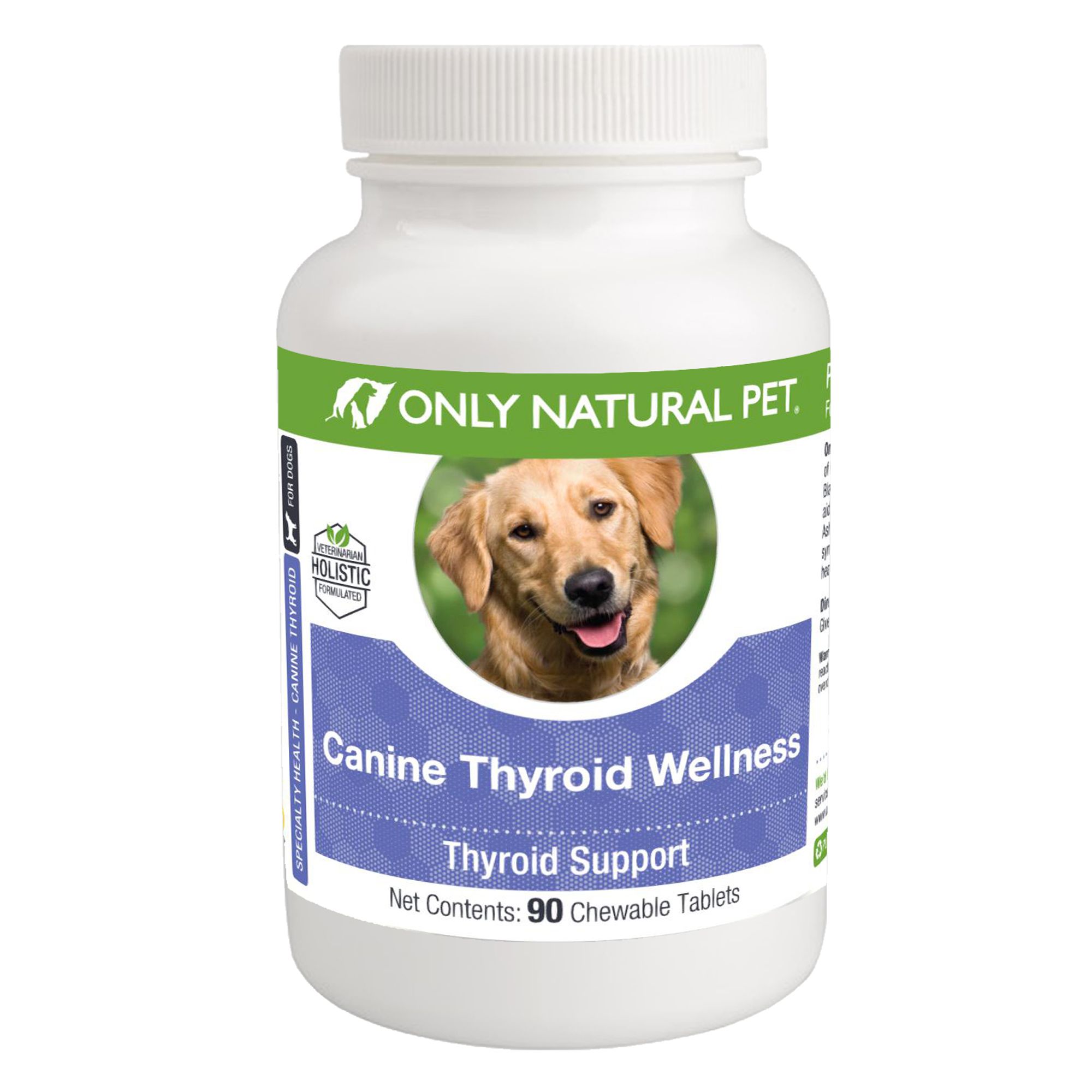 Is this meant to replace or supplement Thyro-tabs? Our dog gets 1mg daily 
It could potentially replace the current med but that would need to be decided by a vet !
Date published: 2018-01-22
What is the recommended dose
Read the description it depends on the dogs weight .
Date published: 2018-05-11
Is this product to raise thyroid levels? My dog had a low thyroid
Yes it is made to raise the thyroid levels in dogs with hypothyroidism.
Date published: 2018-01-22
Is a prescription required to purchase canine thyroid medicine? Until product is tried and proven to benefit dog, I can't take advantage of offers/discounts.  Just have to wait for results!!   Maybe rethink offer.
can I buy this medicine over the counter
Can I use this for my Chihuahua? She currently is going through hyperthyroidism but isn't a huge dog. She is currently weighing 5lbs and I see the minimum is 30lbs to be able to use this. But can I still buy it and give her less than half?