Only Natural Pet® Brewer's Yeast & Garlic Chewable Tablets
Details
https://www.petsmart.com/dog/dental-care-and-wellness/vitamins-and-supplements/only-natural-pet-brewers-yeast-and-garlic-chewable-tablets-5239134.html
Discounted Price

$15.49
Old Price

$19.99
Promotions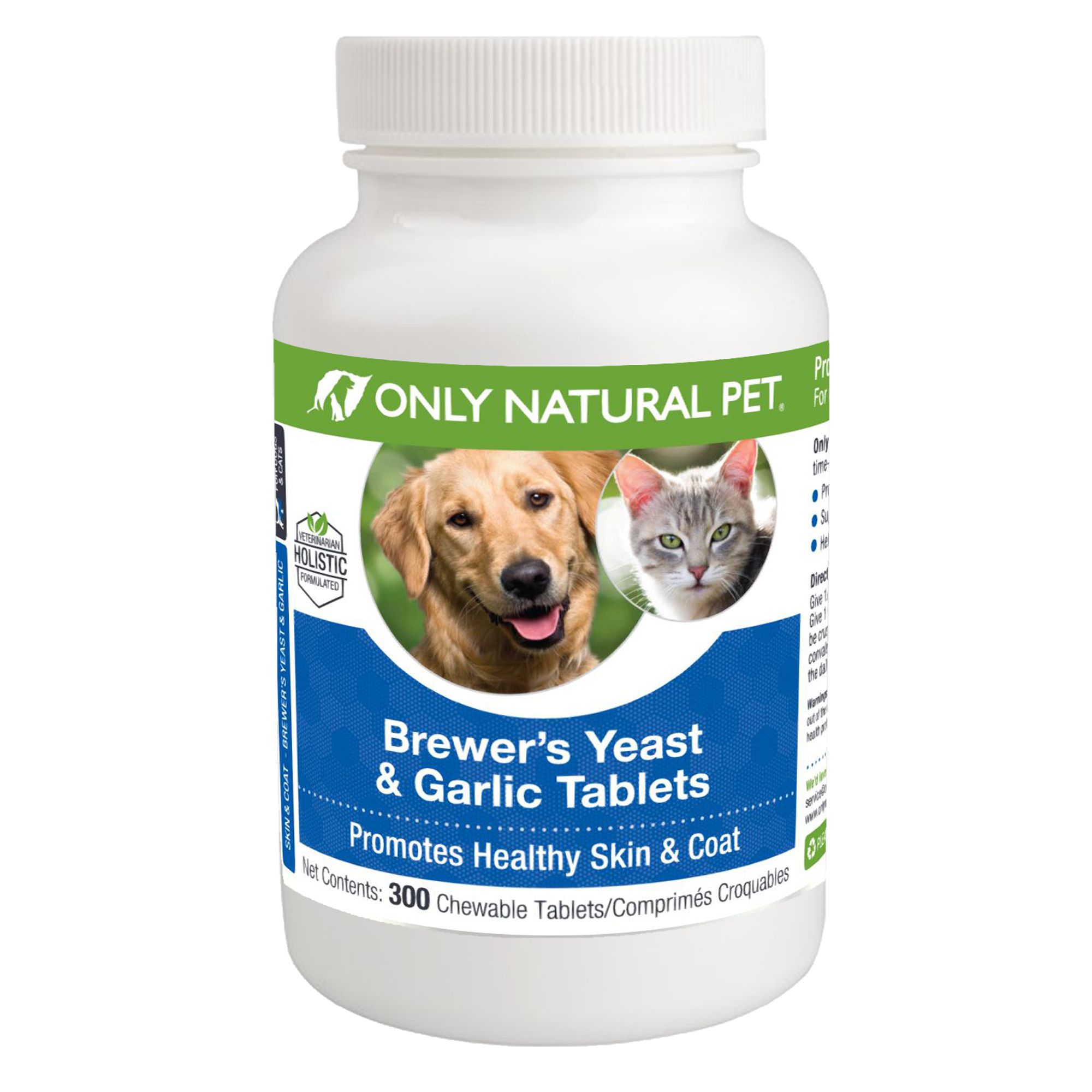 Do you carry anything I can mix with food. I need something for a spirit cat. Looking for something for fleas.  Brewers yeast? Can I buy in store or do I have to order on?
I am looking for brewer's yeast tablets for my cats. Would this be safe for them? There is a pic of a cat next to the dog. 
How does this help my pets
How old does a pup have to be to take brewer's yeast and garlic tablets
Is this okay for puppies i have a 2 month old poodle and she has scabs all over her body due to fleas i dont know what i can give her because everything seems to be for 3 months and older and how long will this take effect
How long should it take to help rid the fleas off my dogs? Is this safe for an epileptic dog?
I am giving Revolution( selection) to my 8 year old Shi Tzu .is it ok to give both or just one of them?