Glandex® Boot the Scoot® Anal Gland Support Soft Chews
Details
https://www.petsmart.com/dog/dental-care-and-wellness/vitamins-and-supplements/glandex-boot-the-scoot-anal-gland-support-soft-chews-5261650.html
Promotions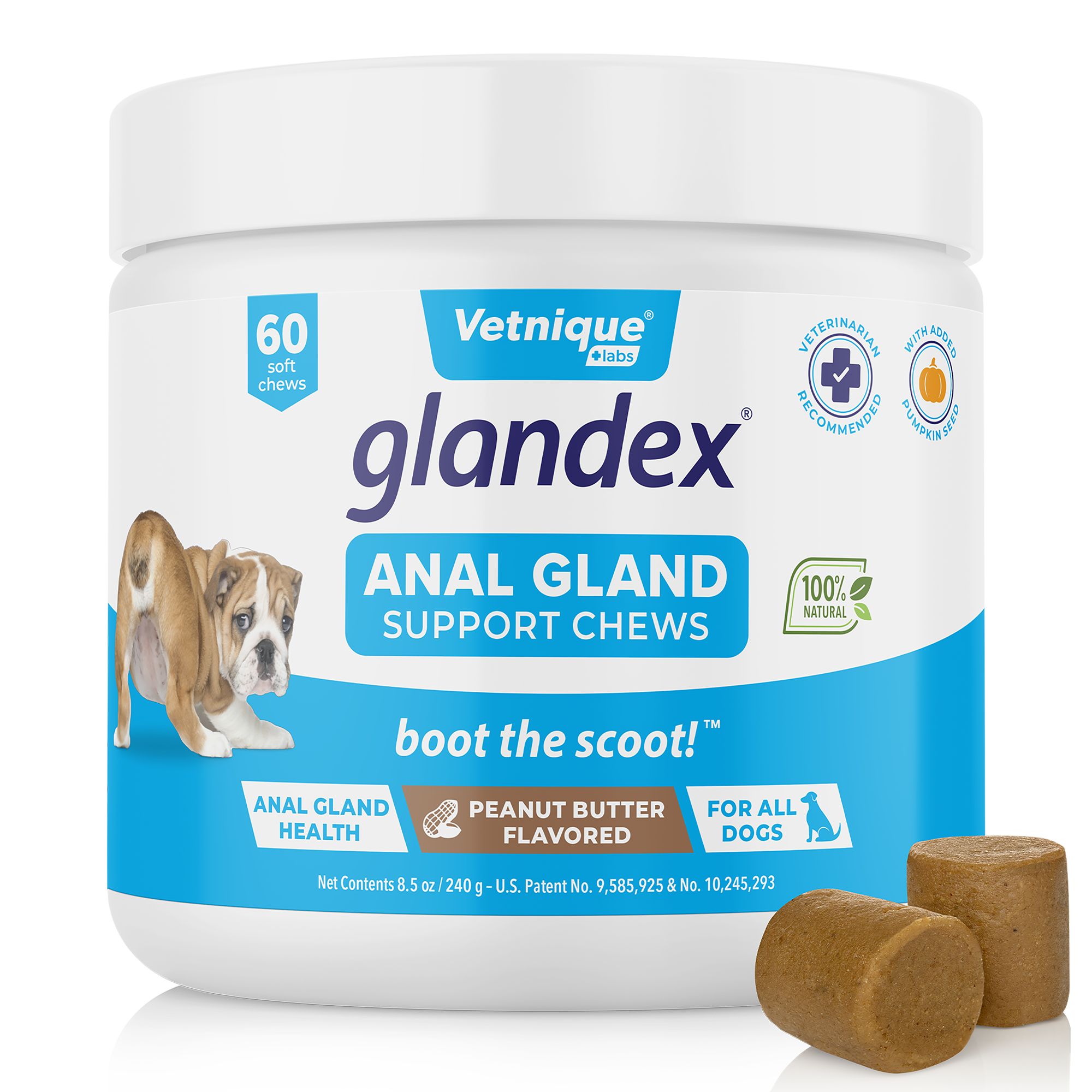 Do you make these for cats ? My little eight year old calico miniature has such a bad absl gland issue having to be expressed twice per month . I have luekemia and it's so hard getting her there that frequently but I can't stand seeing her suffer so .
Hi, yes Glandex is available for cats! You would want to purchase the Glandex powder available in 5.5oz on Petsmart.com.
Date published: 2017-10-15
How often does the dog have to take the pills?
do they have Glandex soft chews in store?