Wisdom Panel Breed Identification Dog DNA Test
Details
https://www.petsmart.com/dog/dental-care-and-wellness/treatments/wisdom-panel-breed-identification-dog-dna-test-5195662.html
Promotions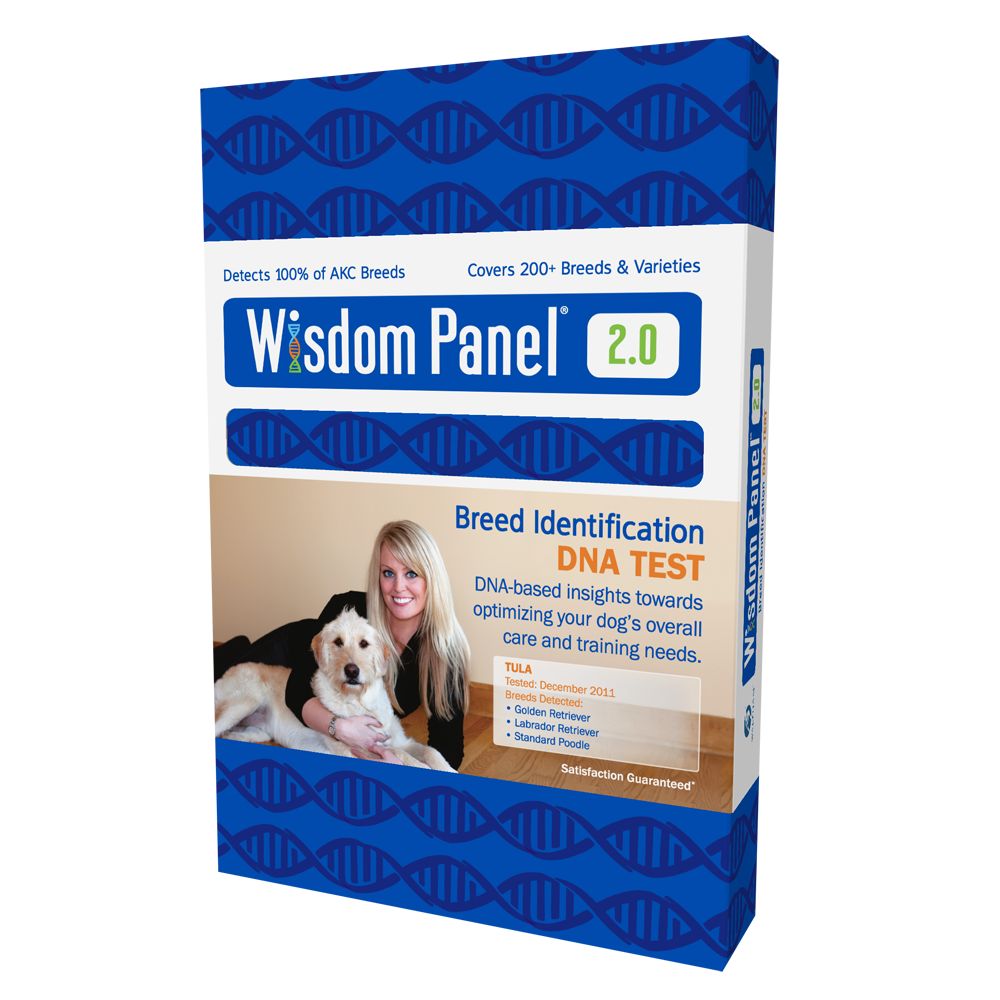 The description says there are two cheek swabs so can two dogs be tested w one test or are both needed for the one dog ? 
You have to do both for one dog. The only reason there are 2 swabs is so they can be really accurate
Date published: 2018-08-16
How long does it take for the results to come back. My vet tested my dog on September 22nd and I still have not received anything. 
Results are usually ready in 3 weeks or less.
Date published: 2018-03-07
If my dogs are a mixture of breeds (a mutt essentially) will it tell me what which breeds my dogs have or will it just tell me it's a mix that can't be decoded? They are both mixes and I don't want to spend $89 to get a simple they are mixes answers 
Depends on the % of the mix. They review your dog's DNA going back several generations, but if the great grandparents were mixes, they may be able to only give you % of a breed.
Date published: 2018-02-12
The test comes with two swabs and we have two dogs. Can we test for both, or only allowed one test per package?
One dog per package. They include 2 swabs to ensure accuracy.
Date published: 2018-02-12
Do you have to tell them what kind of dog you have. Or is it done only by DNA. With no pictures or information if so it may be worth it
No, you don't tell them any information about your dog. You simply swab the inside of their mouth, fill out your info (so they can send you the results), and that's it.
Date published: 2018-04-18
can this tell me if my dog was inbred or line bred ?
No, I do not believe so. It can tell you the breed but cannot tell you which lines within the breed your dog is descendent from. 
Date published: 2017-11-28
Does it cost anything past the initial kit purchase?
Nope. Everything is included in the purchase price. 
Date published: 2017-11-28
Will we have to send the test off or can we find out what breed/beeds our dog has in it.
Unless you have your own lab.... The kit is simply a swab that you use to get a sample from inside the dog's cheek. You mail it to their lab and they send you the results. 
Date published: 2017-11-28