TropiClean® Oxy-Med® Anti-Itch Soothing Dog Spray
Details
https://www.petsmart.com/dog/dental-care-and-wellness/treatments/tropiclean-oxy-med-anti-itch-soothing-dog-spray-5271180.html
Promotions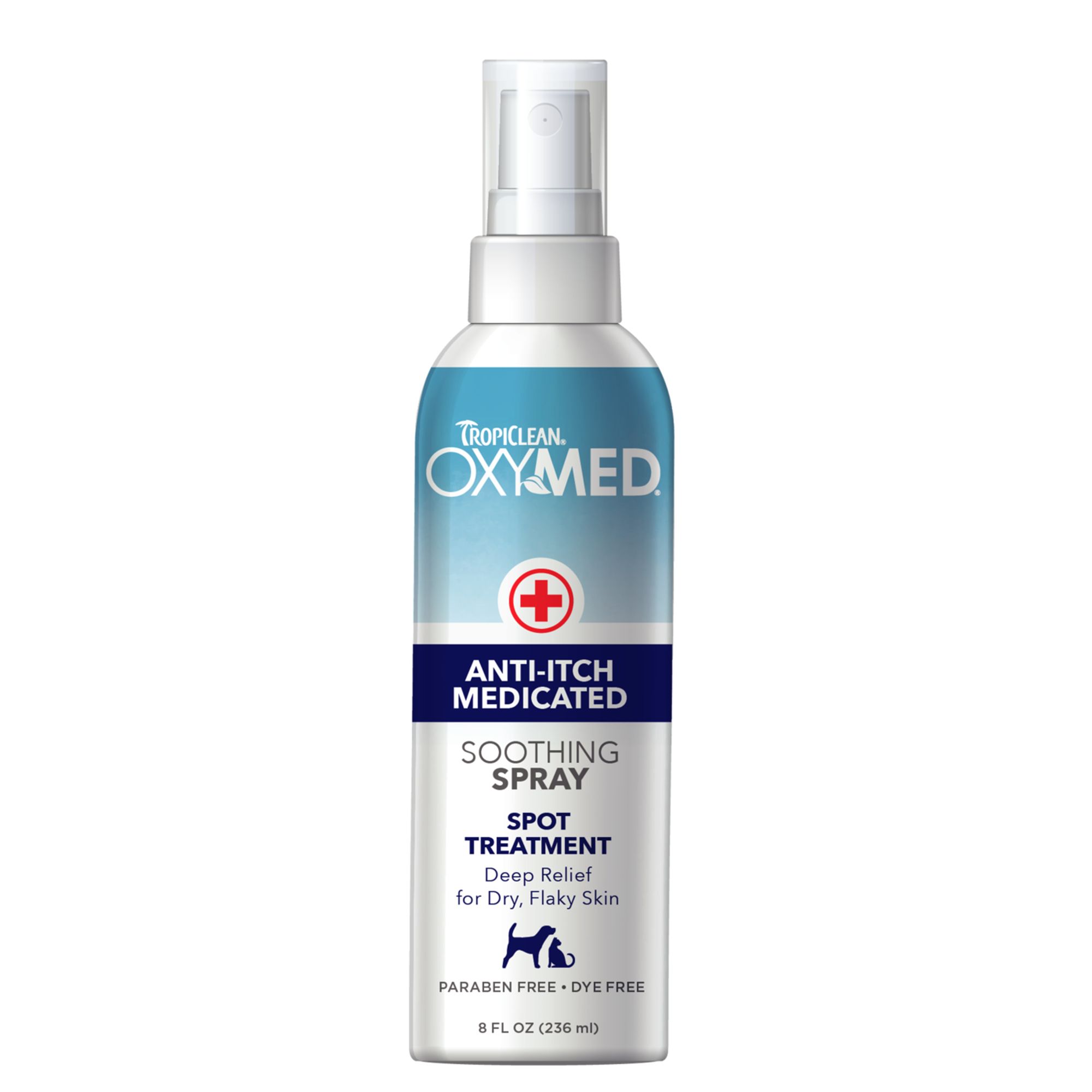 I have heard positive feedback from a coworker about this product for her dogs. Does this also work for cats?
This product can be used on both dogs and cats. We hope this information helps!
Date published: 2018-10-18
My Boston Terrior has been licking his paws constantly till they are red, will this give him comfort?
The only way to really find out is to try this product on him. I bought the wipes and the spray for my pittie who has allergies and licks pretty mch everywhere, including her paws. My vet recommended I give her over the counter Benadryl tabs (two in the morning and two in the evening for the allergies based on body weight). I also read up on this problem and have started giving her some cooked oatmeal with her food (colloidal oatmeal is an ingredient in the spray). Since my dog doesn't like the spray noise/feeling, I use the wipes from the same company and spray them five or six times then wipe my dog with them. She loves the cool wet feeling and it does seem to help with the constant licking because of irritation from allergies and heat. Good luck to you!
Date published: 2018-10-28