ThunderSpray® Insanely Calm™ Pheromone Calming Dog Spray
Details
https://www.petsmart.com/dog/dental-care-and-wellness/treatments/thunderspray-insanely-calmandtrade-pheromone-calming-dog-spray-5206670.html
Discounted Price

$19.95
Old Price

$19.99
Promotions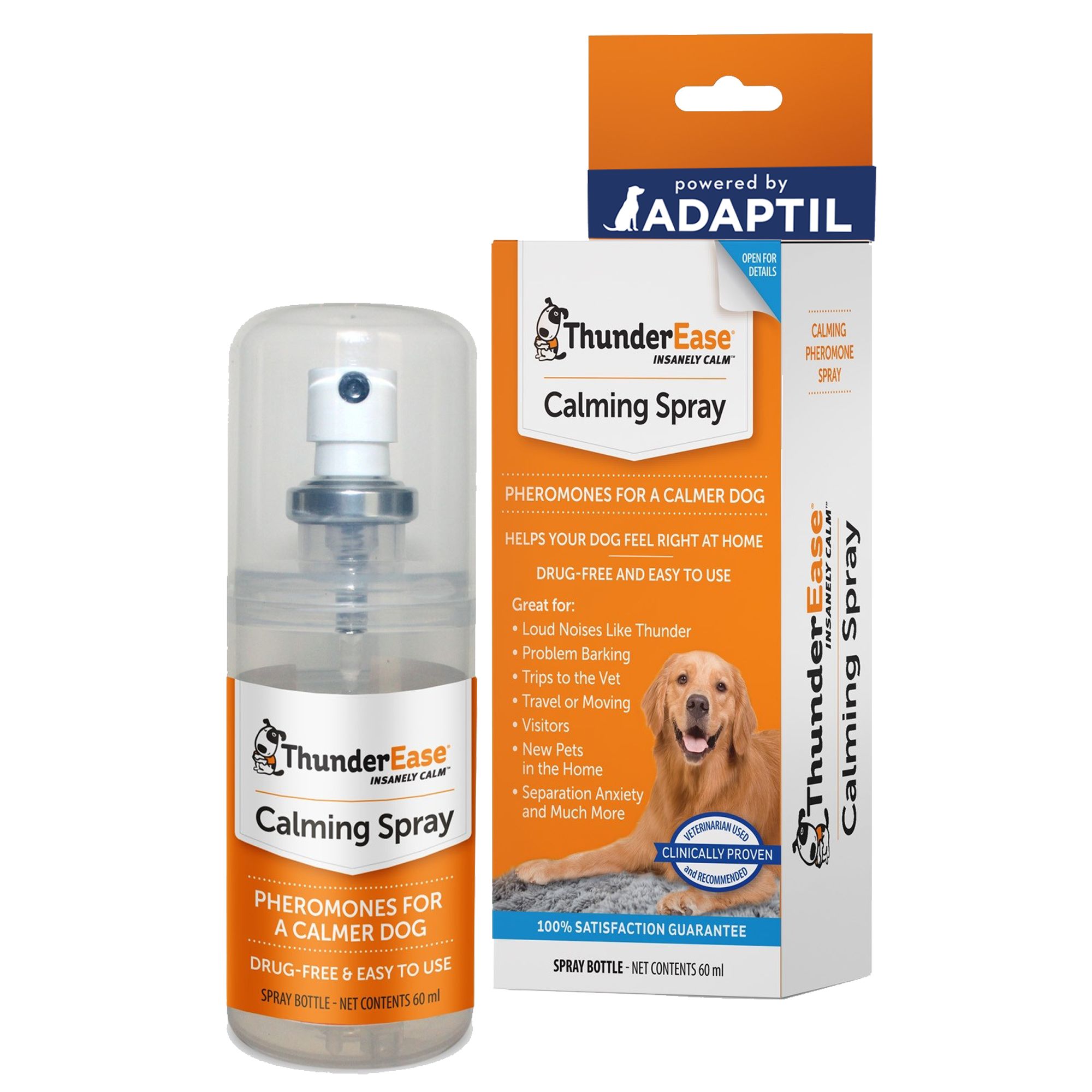 I have a 5 year old shelter dog who has really terrible separation anxiety. She is now trying to eat through her crate. She is already on anti anxiety medicine. Is this product helpful for an 8 hour or more day?
I don't know if it will last the whole 8 hours but I do believe it would help quite a bit to take an extra bit of the edge off. I would spray it on her crate pad and let it dry thoroughly and then introduce her to it. And make sure she has a good bone or something durable and safe to chew on while in the crate to keep her occupied and mentally stimulated. And a lot of exercise before crating to wear her our too.
Date published: 2019-03-03
Do you spray on the dog?
The ThunderSpray should not be sprayed on your dog directly. It can be sprayed directly on the ThunderPatch on the Thundershirt or directly on objects, your carrier or car. Let sit 15 minutes before introducing your dog.
Date published: 2019-01-18
How exactly does this spray work?? I have it.