Only Natural Pet® Tummy Relief Liquid
Details
https://www.petsmart.com/dog/dental-care-and-wellness/treatments/only-natural-pet-tummy-relief-liquid-5239150.html
Promotions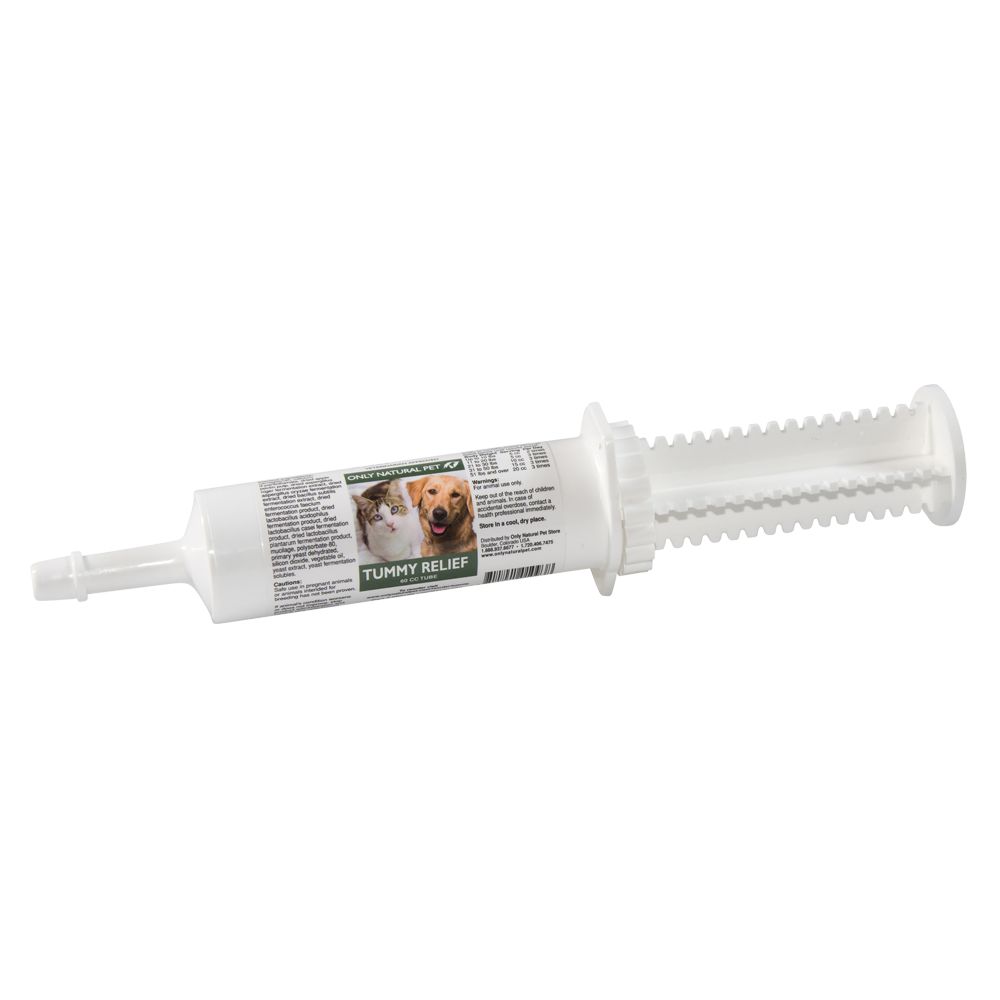 What can I give my dog when she vomits and has dairria 
Consult with veterinarian about medication conditions and special food diets. May also need a good dewormer. ALBON can stop diarrhea. It is a antibiotic prescription. Good luck with and hope your dog is feeling better.
Date published: 2018-09-10
what do i give a constipated puppy
Talk to the Veterinary and discuss medication condition and also different dry food. FEED WET FOOD also. Make sure dog is drinking a lot of fresh water. Their is a medication for cats that have mega colon/constipation which is called CISAPRIDE. Prescription. I never use any medication unless under a veterinarian supervision and I only try a tiny amount to see how the pet responds. Animals are very sensitive to medications. and thr wrong medications can be fatal. Also Get a stool sample to rule out worms. May also need a good dewormer. Good luck and congratulations on beautiful new puppy.
Date published: 2018-09-10
My cat is vomiting small amounts of white stomach contents can I give her this product to settle her stomach?
Is your cat vomiting all the time? There are various reasons why a cat might be vomiting...some of the reason can be fatal, so might want to take your cat to the vet to find out the underlining cause for the vomiting first.
Date published: 2018-07-09
Will this help pass a palm seed
What do I give my dog that's constipated
Hi Can this product be given to 7 mo old puppy wt 11lbs  Amount  How often can I get at a petsmart store