Best Friend Mobility Rear Support Dog Wheelchair
Details
https://www.petsmart.com/dog/crates-gates-and-containment/strollers-and-bicycle-baskets/best-friend-mobility-rear-support-dog-wheelchair-5268315.html
Promotions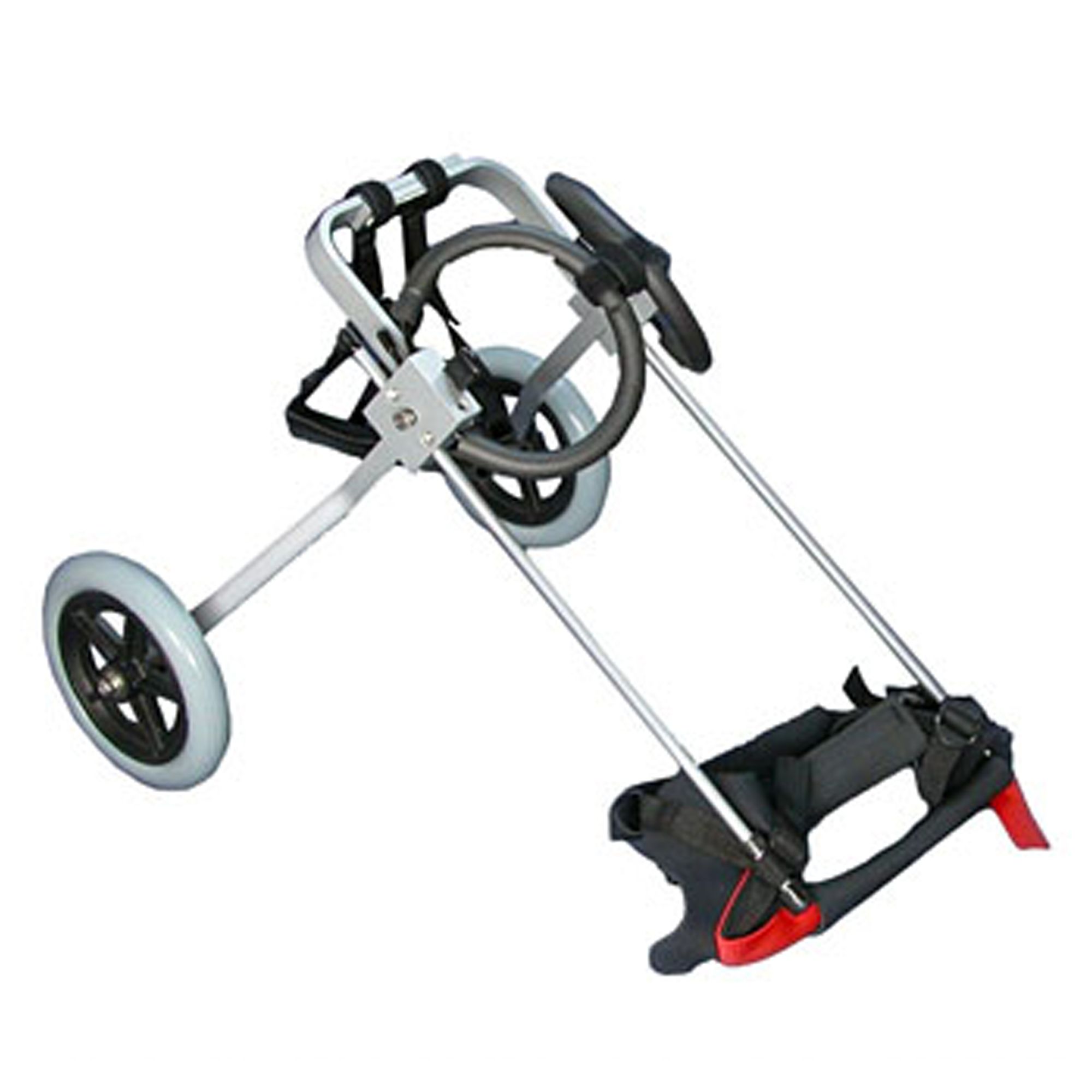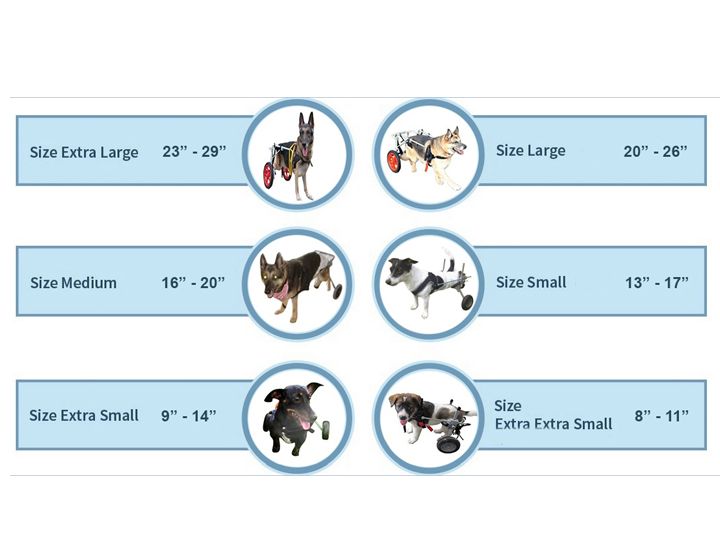 How do you measure for size?
How do you measure for size of wheelchair 
Date published: 2019-03-11
Do these come assembled or does it have to be put together? 
No you must assemble them
Date published: 2019-01-30
WHAT SIZE WHEELCHAIR shall I ORDER for our 46 lb. Pitbull-Terrier? "Ginger" still has a healthy appetite - stomach is medium-large vertically. Are there some measurements I should send to help you? Front legs are strong. Back legs growing weaker.
Per chart at KMart, you measure from the ground to the top of the hindquarters. Sizing is 2XS:8-11"; XS: 9-14"; S:13-17";M:16-20";L:20-26";XL:23-29"
Date published: 2019-01-30
Will the small fit a frech bulldogthat weights approx.23 pounds?
I have a 40 # + Pembroke Welch Corgi who is not enjoying good hips.  His leg length is 10 1/2 "  ? what size chair I should get
I have a 10 y/o Pomeranian (8lbs), & her front legs give out.  Do you carry a wheelchair for front-leg support?
I have a 20 lb peek a poo what size do I need
if it doesn't fit how do I return it?