PetSafe® Stubborn Dog In-Ground Fence
Details
https://www.petsmart.com/dog/crates-gates-and-containment/fence-systems/petsafe-stubborn-dog-in-ground-fence-5117744.html
Promotions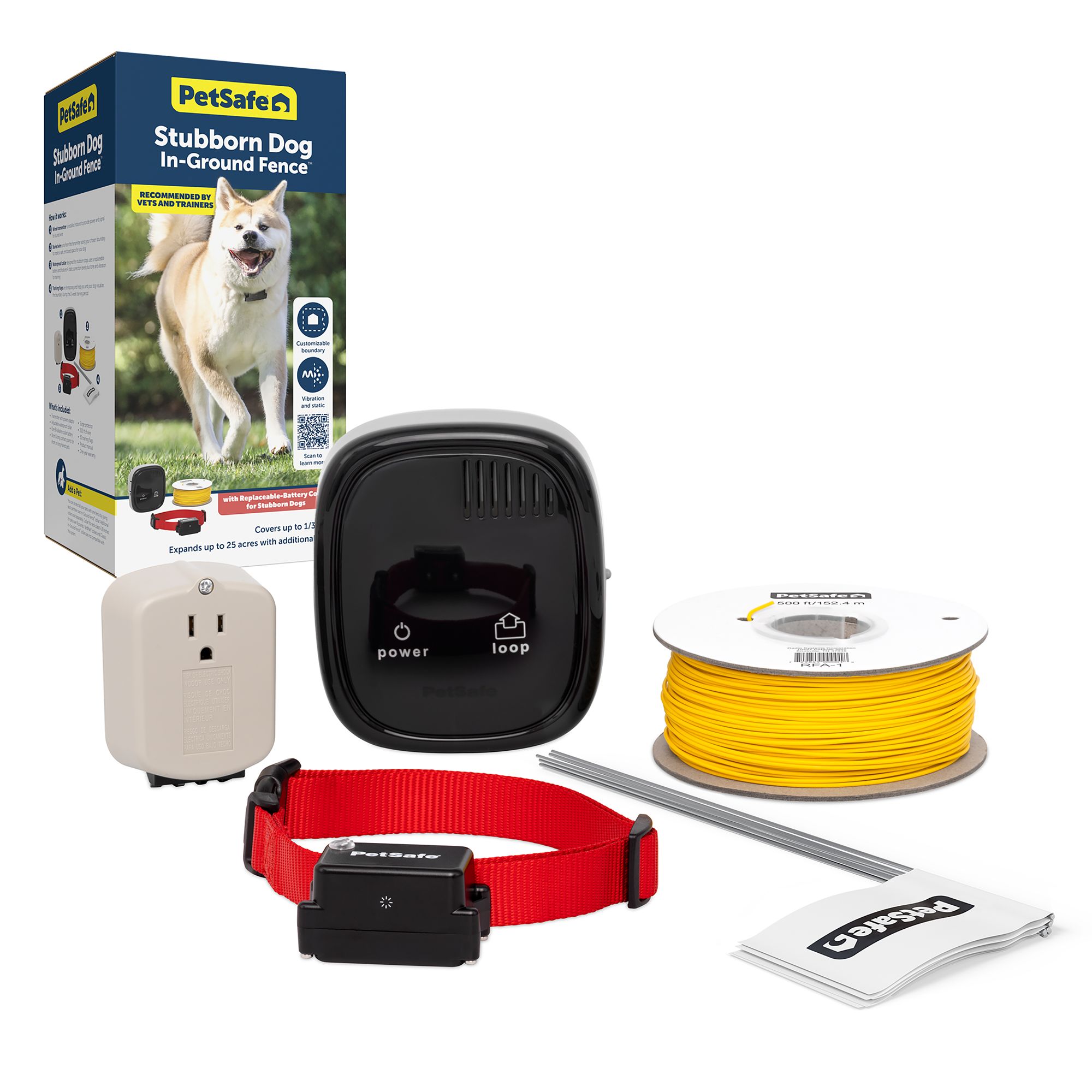 How would you put the wire under black top road? Can you have more than one dog in fence at a time?
These are great questions! When crossing a driveway or road you can use a circular saw with a masonry blade to create a groove. You will then place the wire in the groove and cover with an appropriate patching compound. You may use a unlimited number of receiver collars with the system so that you can ensure to keep all your pets safe.
Date published: 2017-12-27
 Can wire be attached to fencing, and not underground?  May extra collars be purchased as well?
Yes it can be as long as the wire is properly insulated so that it does not ground out on your fencing. If you are attaching it to a metal fence I would recommend you to use an non-conductive stand-off to attach the wire to the fence in order to prevent possible current draw through the insulation. I imagine you have a split rail fence or just simply do not want your pet to get near something you have planted/placed along the fence line and yes you can purchase additional collars.
Date published: 2017-11-24
What is the effect of snow on top of an underground fence?
When will my store in Mattoon have the $199.99 underground fence for stubborn dogs back in stock?
I am needing to install the cordless fence along a chain link fence that my dog is jumping over.   Would I be ok running the wire along the top of the 4 ft cordless fence with zip ties.  How far out does the signal go.   
When will my Mattoon store have the $199.99 underground fence in stock?
I have a chain link fence that my dog keeps digging under... I'd rather use yard sod staples and staple the fence wire to the ground rather than put it in the ground is that something that I can do? 
I have a Siberian husky would this work