High Tech Power Pet Electronic Pet Door
Details
https://www.petsmart.com/dog/crates-gates-and-containment/dog-doors-and-gates/high-tech-power-pet-electronic-pet-door-5109499.html
Promotions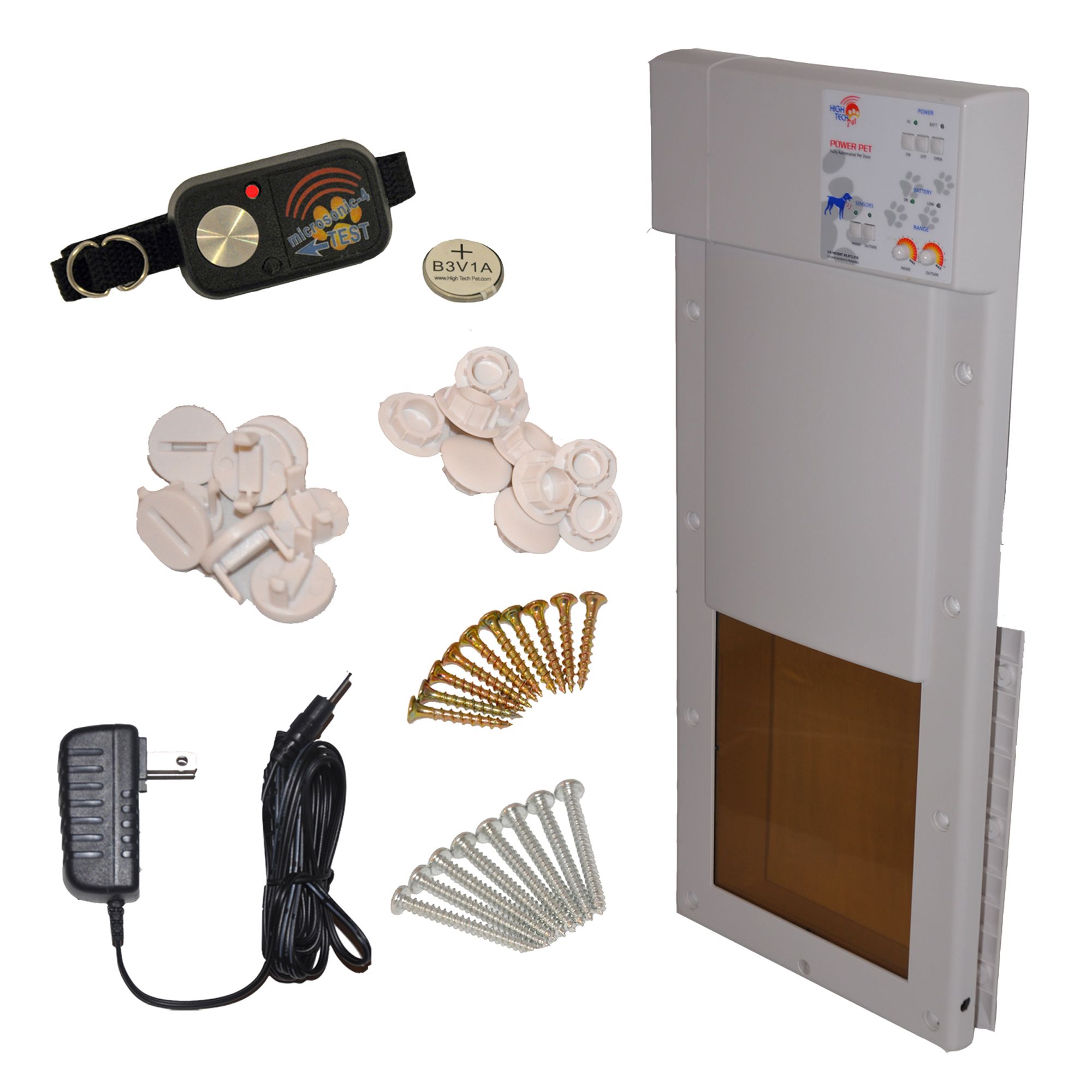 I was curious to know the dimensions of the actual opening the dog goes through and not the system itself. Have a 119 lbs german shep, didnt know if large would work or need bigger?
Found dimensions for the flap on another site. Medium - 8 1/4" w x 10" h --- Large - 12 1/4" w x 16" h
Date published: 2017-11-06
Can a cat use this door also
how long does the battery last and is there an indication that the battery is low?
With the large, does that mean the door height is 40 inches or is that for the entire device
What are the dimensions of the two doors (medium and large)?
The collar looks big and awkward.  Has anyone had issues with this?
How do I order the battery option for the High Tech Power Pet Electronic Pet Door. I have no outlets near the proposed location.